30+ LMS Integrations that will make your life easier
A plethora of integrations are available in the E-learning industry for you to integrate with your LMS. It is not necessary that you'll use all or most of it but only the ones that work according to your goals.
The most used integrations are generally the ones used to fulfil specific needs. Integrations can work individually or together to fulfil these needs; for example, one integration fetches learner data and other utilizes it as business leads. Some equip you with business capabilities while others fetch and manage the important learner data in order to generate leads to power your business goals.
Save this list of 30+ integrations for your LMS because it will literally make your life easier
CRM Integrations
1) Salesforce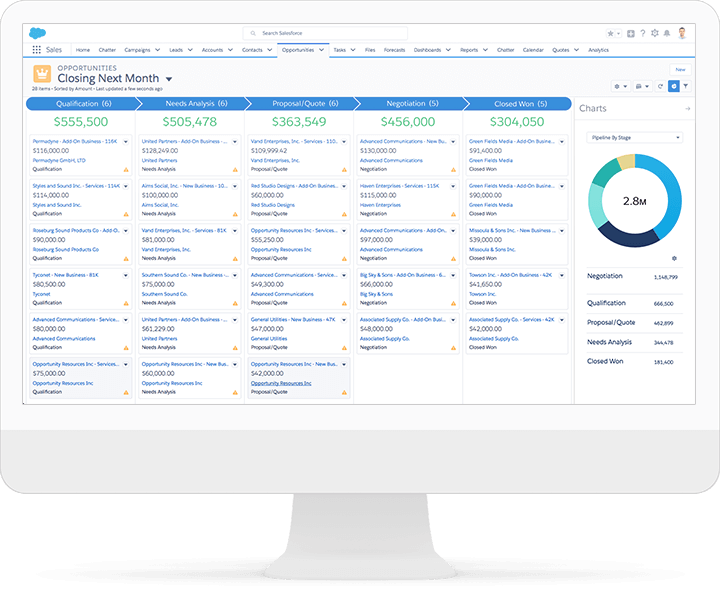 This integration gives your LMS the functionalities of a CRM right from the LMS itself. Keep track of your learners and their activities. Assign courses to them based on their learning history and access their performance reports for assessment. It will also help you to streamline your workflow and automate routine tasks.
Why integrate Salesforce to your LMS?
As your LMS becomes sizeable it gets hard to manage customer relationships. The effects show in the sales and learning adoption rates. So, to manage and automate customer relationships efficiently the Salesforce-LMS integration is your best bet.
You can also identify skill gaps of your customer service representatives and assign training courses to them based on those skill gaps. Salesforce generates reports for every individual so that you can assess the performance and efficacy of the assigned course.
2) Microsoft Dynamics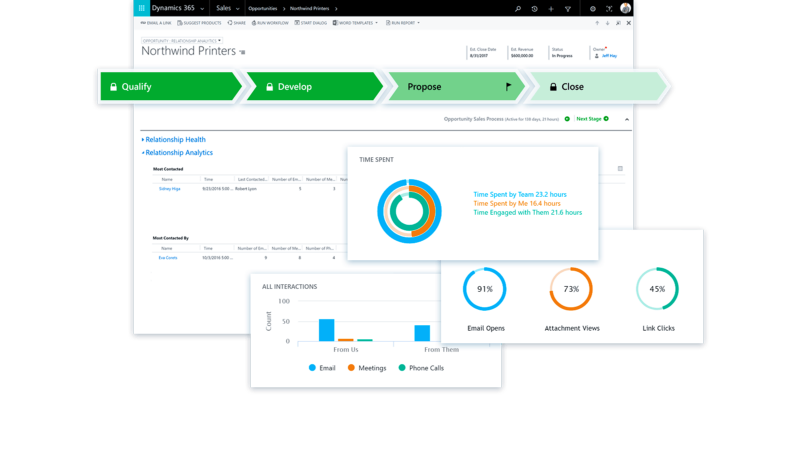 This is not just another CRM, Microsoft Dynamics is a powerhouse of a tool which gives you the functionalities to analyze and get the best out of your team's efforts. You get a robust reporting system with this CRM, other functionalities such as:
Analyze system usage
Automatic synchronization of data between the CRM-LMS
Detailed user data like name, address, social security number, position, department etc.
The advanced reports and user data keeps you informed about the performance excellence or gaps. You can use this data to optimize the training and work.
Why integrate Microsoft Dynamics?
Integrating Microsoft Dynamics with your LMS will directly benefit you in every aspect of your customer relationships. You can measure, track, and optimize sales training and prospect communication with this integration. It also facilitates two-way import of data from your LMS to the CRM.
3) SugarCRM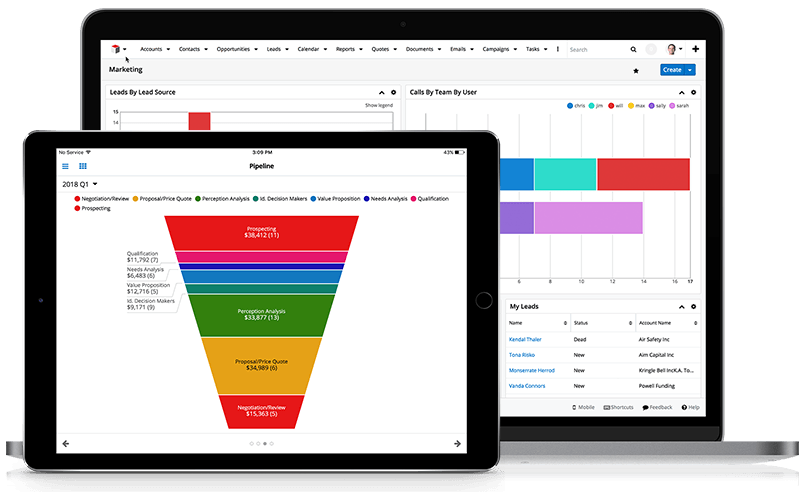 SugarCRM, as the name suggests, is a customer relationship management application. It helps you promote courses to your customers, partners, employees and students from the CRM itself.
The CRM's user and organizational data are automatically pushed and synchronized with your LMS. You can use the retrieved data to analyse user learning records.
You can access the LMS records, features, courses and social tools from the SugarCRM dashboard. Easy access to your LMS from within the SugarCRM will allow you to make quick and better business decisions.
Why integrate SugarCRM with your LMS?
Keeping a track of learners and their activities to ensure a seamless and relevant learning experience is hard. Integrating SugarCRM takes care of the customer relationships to aid you in the business aspect of your LMS. The integration provides other benefits like:
Automatic enrolment of users from SugarCRM
Fetch enrolment statuses, certifications, grades, and completions from your LMS
Set triggers for training recommendations
Single Sign-on(SSO), authenticates both instances with a single sign in.
4) Zoho CRM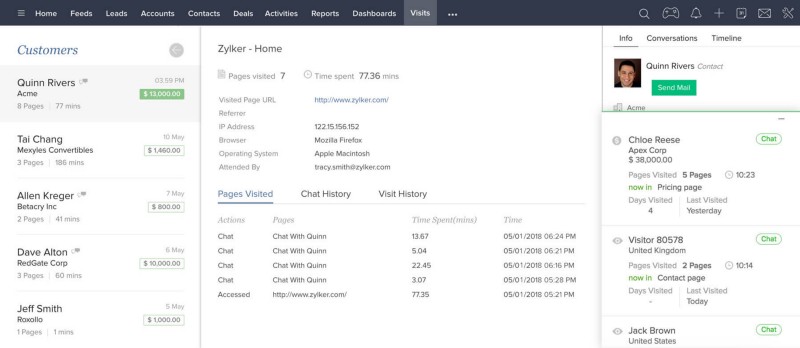 Zoho CRM integration enables you to track your learner activities and send emails from within the CRM. It is also compatible with your widely used email systems like Gmail, Yahoo, and Zoho mail.
Why integrate Zoho CRM?
The integration helps in automating daily work activities, monitor sales, customer engagement, and track learning activities. It also allows you to link your customers' Facebook and Twitter pages to Zoho CRM.
Key data transfer for a CRM
Users
Learner activities
Completion history
E-commerce Integrations
5) Shopify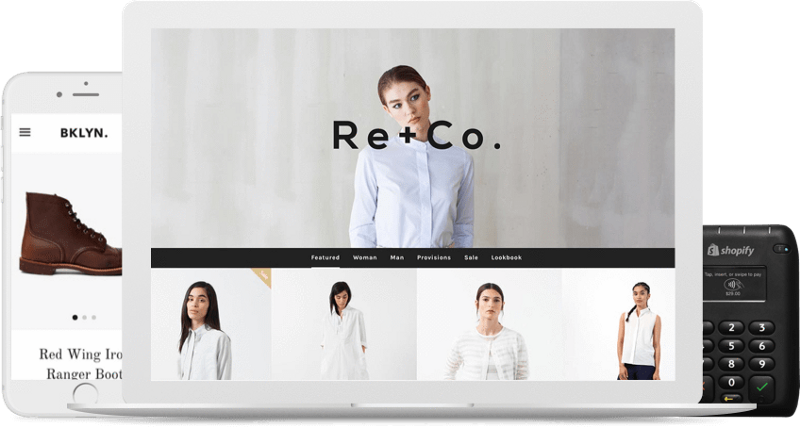 A simple and customizable business integration for your LMS, Shopify is equipped with custom domains, templates, promotional codes, bundles and inventory management. The integration adds features to aid you in extending your LMS as a business.
Fully customizable layout
Secured with 128-bit data encryption
Level 1 PCI compliant
Universally mobile
70+ payment gateways supported
Why integrate Shopify with your LMS?
You or your training partners don't have to worry about managing and assigning the purchased courses. The integration itself takes care of the purchases after the checkout. The users are auto-enrolled to the purchased course.
You can sell single courses, bundles or even memberships. Shopify supports single seat B2C and multiple seat B2B purchase scenarios. You can also use Shopify plugins to help you in sales, management, and promotions.
6) Paypal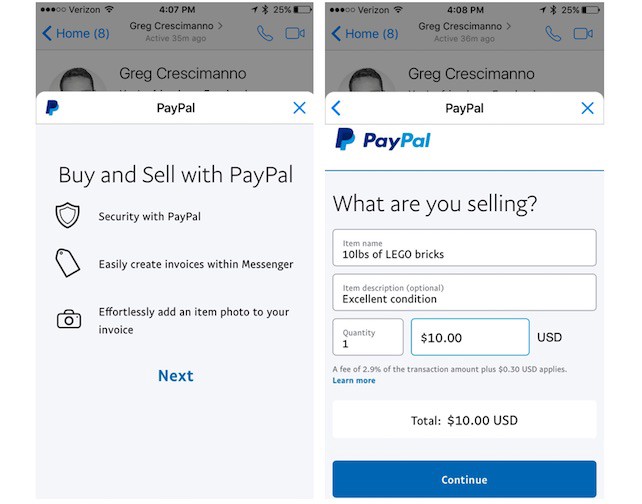 Paypal is a fast and convenient way to pay and get paid for your online courses. Your users can pay with 25 different currencies and the most popular online payment service providers such as VISA, Mastercard, Discover, and American Express.
Paypal facilitates LMS purchases without sharing any crucial financial information. To make a Paypal transaction you just need to enter your full name, email, and card details. You can also activate instant payment notifications for timely purchase confirmation emails and online invoices.
Why integrate Paypal with your LMS?
Integrating Paypal with your LMS is a hassle-free process. It provides you with a straightforward payment structure with your LMS.
As far as safety is concerned it has an advanced encryption system that ensures the uncompromised safety of your transactions.
7) Authorize.Net

Ensure fast, secure, and reliable transmission of your transaction data with the complex infrastructure of Authorize.net. It is a proprietary payment solution which manages transaction routing for other service providers. It is also equipped with some ready to use features which you can directly add in your LMS to facilitate purchase and payments.
E-learning/E-commerce professionals prefer Authorize.Net as their payment gateway over others because of its scalability and value-adding services.
Why integrate Authorize.Net with your LMS?
Authorize.Net offers a variety of options to pay and process payments. Its online payment system accepts credit cards and electronic checks from websites. With Authorize.Net you can also automate the process of depositing the funds in your bank account.
The integration is as secure as it can get because Authorize.Net comes with an advanced fraud detection suite which will save you from fraudulent transactions.
8) Magento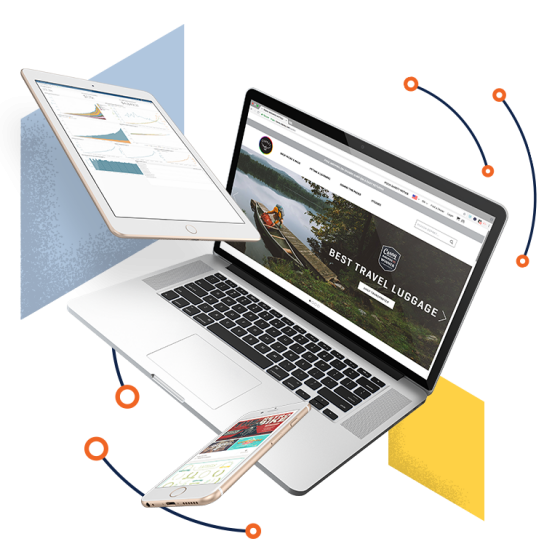 Magento is a powerful e-commerce tool to facilitate the online course access and purchase for your clients. Your customers, students, partners, and employees can easily find and purchase all the courses in your LMS with the keywords they use. Your client can look for the desired product in the LMS and add it to the cart provided by the Magento integration.
Why integrate Magento with your LMS
Magento with its great number of extensions is a highly scalable platform. Its interface is easy-to-use and provides various user-friendly features.
9) WooCommerce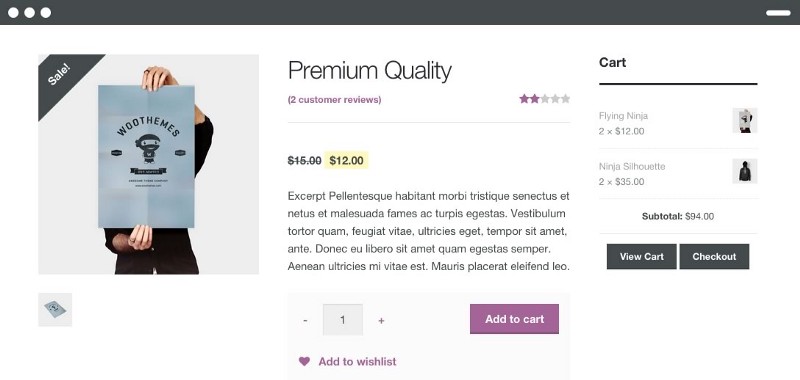 WooCommerce powers your LMS with Single sign-on, secure shopping carts, custom themes, tracking, and analytics. All these features together make buying and selling courses easier.
Why integrate WooCommerce with your LMS?
Since WooCommerce is a plugin, it adds to the existing features of your LMS. Mapping courses and creating course bundles is easy with this integration. The plugin is specially developed to facilitate online commerce, so the payment gateways and the transactions are safe and effortless.
10) Stripe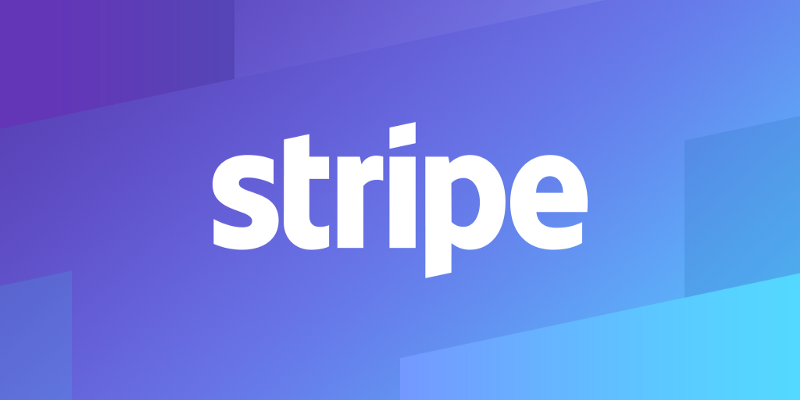 Stripe is a payment gateway integration for your LMS. It comes with a plugin which provides a simple way to make online payments via their API. Stripe accepts Visa, MasterCard, American Express, Discover, JCB, and Diners Club cards directly on the store.
The services provided by Stripe is cost-effective and straightforward. You don't have to pay any setup charges, monthly fees, or any other hidden costs unless you're making money.
Why integrate Stripe with your LMS?
Stripe uses data encryption and security protocols to protect the users from malicious attacks. One of the defining benefits of the Stripe payment gateway is that it has no hidden charges.
Key data transfers for E-commerce
Purchase records
Analytics and reports
Payment records
Web conferencing integrations
11) GotoWebinar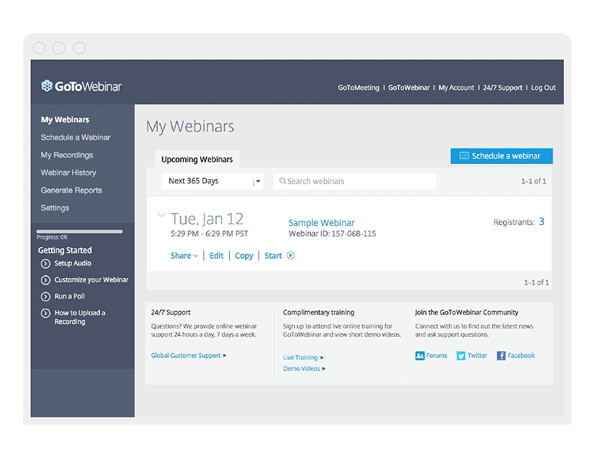 GotoWebinar is a powerful application to conduct a sizeable webinar with unlimited attendees. You can schedule a webinar in a few simple steps from the 'schedule a webinar' tab. Just fill the title, description, and date fields and you're good to go.
It also allows you to record your webinar for future references, which you can access from within your LMS.
Add polls, questions, and high-quality videos for an interactive and engaging webinar. You can create up to 20 polls and 20 questions surveys before or during the session. The webinars are accessible on all platforms, so you can edit sessions and track the performance from mobile devices too.
Why integrate GotoWebinar with your LMS?
All the time and money you spend to reach a wider audience base can be reduced significantly with GotoWebinar. You can reach to your qualified leads without much hassle. Even your remotest employees will be able to experience the same quality of learning as the ones present in the same room.
Additionally, GotoWebinar also gives you the ability to translate the whole interface into the desired language, unlike other webinar services which only translates the chat instances of a webinar.
12) WebEx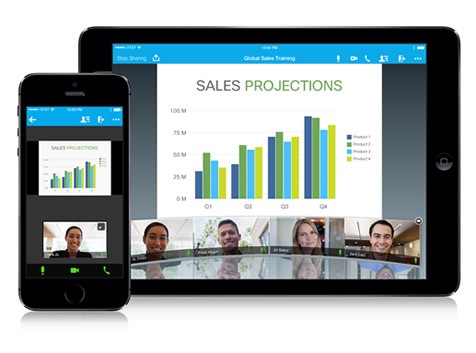 WebEx enables you to schedule online conferencing sessions from your LMS itself. You can record the training sessions and make them available for people to view at their convenience. You can also track the session for attendance and engagement reports.
Why integrate WebEx with your LMS?
Online courses are a great way to learn things but there are some aspects that are better understood when explained by an instructor. Online conferencing bridges that gap for better training and understanding.
WebEx-LMS integration lets you conduct online conferences for people situated in different places. You can provide dynamic and interactive training to employees, customers, and partners anywhere in the world with your LMS.
Additional benefits of the integration:
Advanced registration, tracking and reporting
Enterprise-grade security
Single Sign-on
Record, stream, and download training sessions
13) Adobe Connect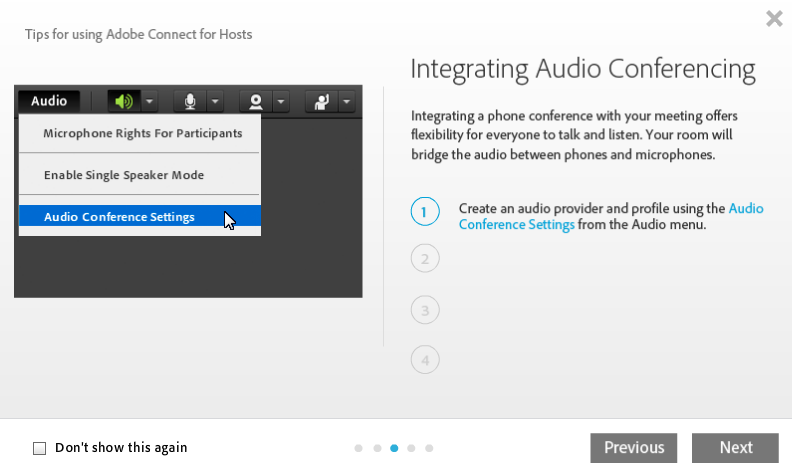 Adobe Connect is a Web conferencing integration for your LMS which provides a rich online meeting experience. It offers solutions for collaborations, virtual classrooms, and webinars with interactive elements for a captivating online experience.
Why integrate Adobe Connect with your LMS?
The integration powers your LMS with digital training, webinar, and collaboration experiences. Connect also allows you to customize webinars and virtual classrooms with custom experiences, layouts, reusable content, connect room templates, custom apps, and power features like hosting private collaborations in the presenter area.
14) Zoom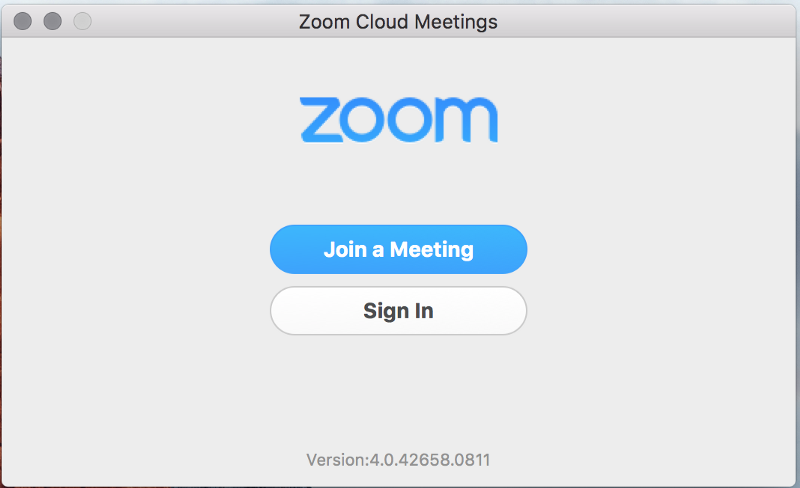 Zoom is a cloud conferencing app equipped with crucial features for security, functionality, and ease of use. Zoom cloud meetings let you schedule a single session for an entire batch of learners in few easy steps. Its integration with your LMS will allow you to log into both instances of the integration easily with SSO (Single sign-on).
You might think easy login access will come at the cost of security but that's not the case. Zoom account management with its top-notch encryption technology is as secure as it can get. The account information is always safe and intact.
Why integrate Zoom with your LMS?
Zoom integration is a powerful add-on for your LMS. You can schedule a web-conference to arrange a virtual meeting in minutes. Apart from the communication capabilities, the attendees also get an option to share files and interact in a richer way.
Key data transfers for Web conferencing integrations
User profiles
LMS courses
Recorded sessionsKey data transfers
Media
Project management integrations
15) Trello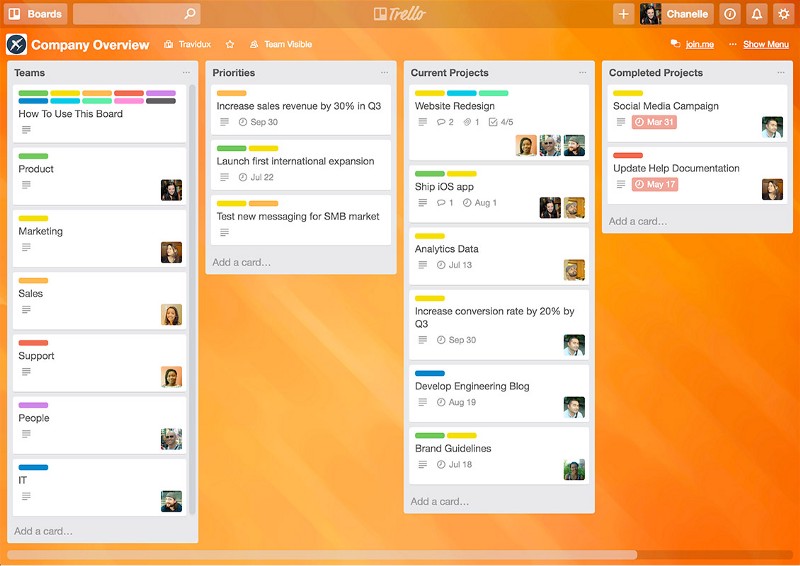 A software tool that helps you organize your projects, Trello enables you to stick to a timeline and collaborate with colleagues. If you're an organization enthusiast you'll love the Trello lists and other sorting elements that it has to offer:
Boards
Cards
Members
Checklists
Due dates
Comments
Notifications
Why integrate Trello with your LMS?
Managing a project in Trello is a very systematic and simple process. You make separate boards for separate tasks. In the case of an LMS implementation, you can create a board and name it accordingly. Then different fields of Trello is populated with the information of the project.
16) Wrike

Wrike is a project management and collaboration software for your LMS. You can manage and prioritize tasks and create customized reports with Wrike integration. It also features an interactive timeline with real-time news feeds which keeps your learners informed and active.
Why integrate Wrike with your LMS?
Wrike is a tool known for its flexibility which lets you customize workflows. Its functionality allows you to track contributor time, assign tasks in a custom calendar, monitor those tasks, and compare project accomplishments without having to switch from the LMS.
Key data transfer
Content authoring integrations
17) SharePoint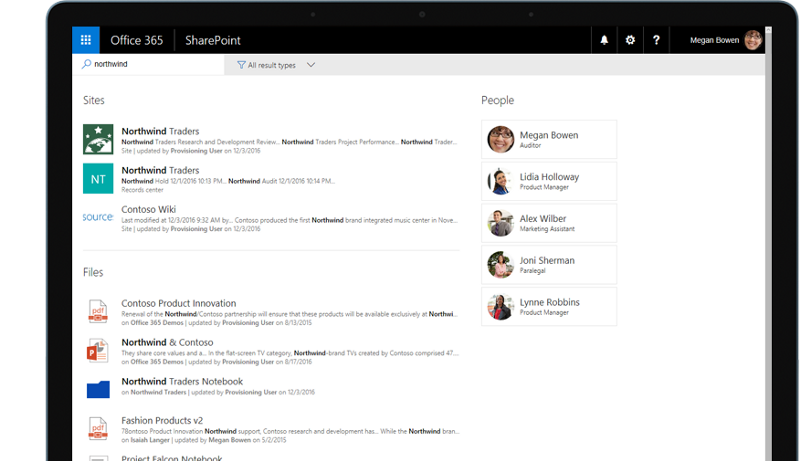 SharePoint is a collaborative application which allows learning content authors to create courses together. Integration with an LMS makes it easy to migrate those collaborative courses to your LMS. A 'Training tab' appears in SharePoint after the integration from where you can instantly access your LMS.
Why integrate SharePoint with your LMS?
Using the integration, you can migrate the collaborative courses from the SharePoint libraries to your LMS. Since the migration is facilitated by the integration, there is no need to waste time on redundant LMS training or on manually transferring critical information in your LMS.
The integration comes with Single Sign-on(SSO) feature, which allows you to log into both the instances with just one credential. Once you log in, your users, returning or new, will be automatically synchronized from one instance to the other.
Legal and regulatory compliance audit risks are also reduced with the integration by simplifying the migration of historical data from obsolete legacy LMSes. The integration also eliminates the need for maintaining a legacy implementation just for the sake of audit compliance purpose.
18) Echo360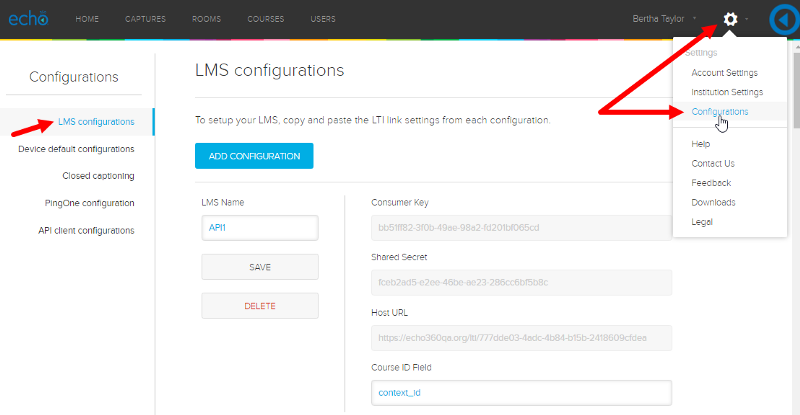 Echo360 is integrated with your LMS using learning tool interoperability or LTI standard. The LMS acts as the content consumer in the integration while Echo360 as the content provider.
The integration allows you to monitor student interactions. You can also get insights into their areas of development, so you can improve the content and clarify points of confusion.
Why integrate Echo360 with your LMS?
Learning tools are a great addition to your LMS. With interoperability, it can add several useful features which will not only help you with content creation but analysis too.
Key Data Transfers
HR management integrations
19) SAP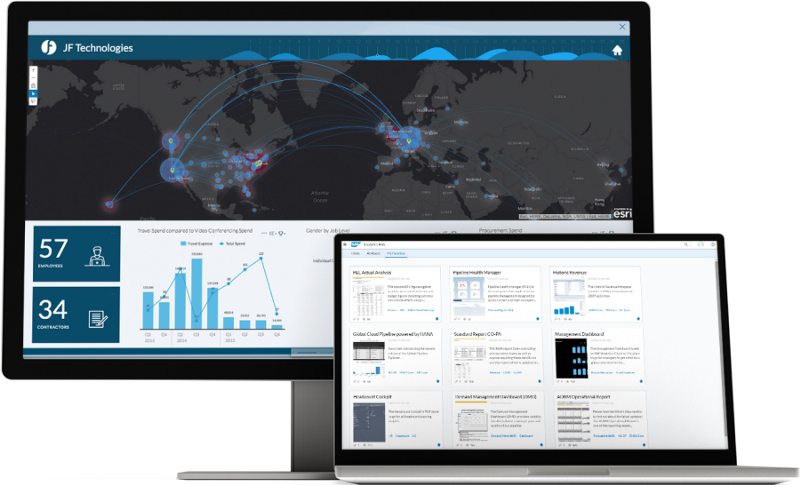 SAP in itself is a very powerful software. Integrating it with your LMS will automatically sync the important employee data like name, surname, department, superior etc. from SAP HR to LMS. Courses from your LMS are easily accessible to provide training material from within the SAP instance. You can access employee training and track their progress and completions from the SAP HR/ERP.
Why integrate SAP with your LMS?
Apart from the employee management system, SAP comes with a ton of modules to efficiently manage business activities in your LMS. The integration also gives you the ability to embed courses, track performance, and other activities in your SAP instance.
20) PeopleSoft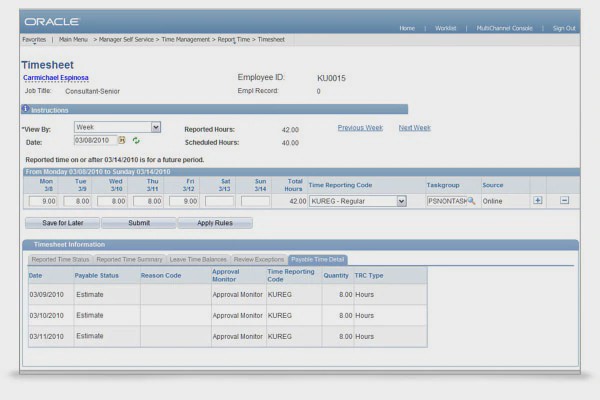 Image Source: Oracle.com
PeopleSoft is an e-business application which provides you with the tools to manage and automate your HR processes. The integration will help your LMS with finance and HR management processes like training, recruitment, reporting, and HR cost management.
Why integrate PeopleSoft with your LMS?
Integrating PeopleSoft with your LMS will provide you with an intuitive user experience, powerful insights, and configurable software. You can use these features of PeopleSoft to simplify and automate HR activities and training processes.
Key data transfers
Employee data
Work reports
Other Integrations
21) Google Analytics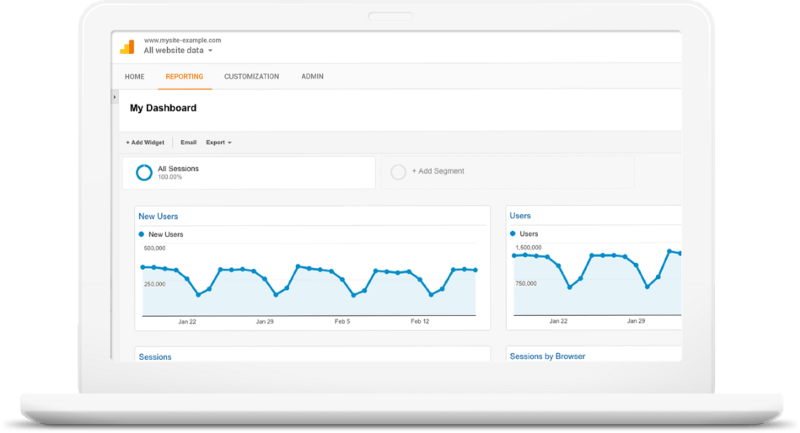 Almost every business uses Google Analytics to monitor and improve their performance. Your LMS can also benefit from the powerful insights of the Google Analytics to determine how your learners are engaging with the courses.
You can gather and analyse user data to determine the geographical distribution of your learners, behaviour, and other specific parameters. The number of unique and returning visitors you have, how often they come, and how long they stay in your LMS will determine how engaging your courses are.
Get technological insights about user devices and their characteristics to provide better cross-platform compatibility and user experience.
Why integrate Google Analytics with your LMS?
The reports created with Google Analytics help you look for areas of development in course design and learner performance. You can analyze these reports to assess the efficacy of a course and figure out why the learners are engaged in some while rapidly exiting from other activities. Use the technological insights to custom tailor courses according to your user base.
Use the analysis to determine the performance of your e-learning initiatives and what kind of return on investment (ROI) you can get.
Key data transfers
Device information
User statistics
Performance insights
22) Learning Record Store(LRS)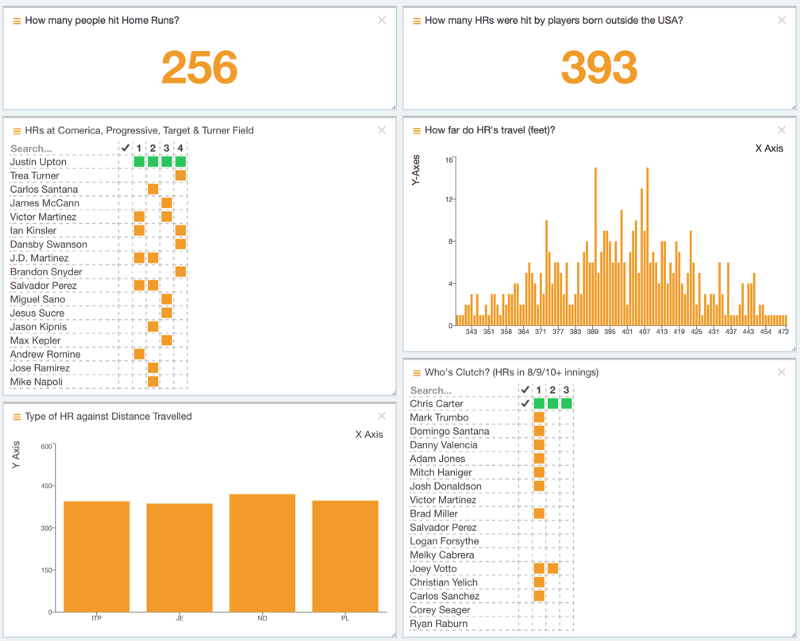 Learning record store utilizes the TinCan API to fetch and store the learning experience data. LRS enables LMS to track the learning activities from different platforms and native mobile applications. LRS is a useful resource to obtain reports and statistics about learner data. You can integrate a number of leaning record stores according to your requirements and preferences, few are listed below:
Learning Locker
Watershed LRS
Grassblade LRS
Wax LRS
Why integrate LRS with your LMS?
LRS is a rich and precise source of learner data analytics as compared to your conventional LMS reports. LRS records each and every action of the trainee even the trivial ones like clicks, forum messages, and video views. All this individual user data can get pretty hard to handle but LRS presents it very efficiently and in a way which is easy to interpret.
Key data transfers
Inputs from peripherals
Usage history
23) Wistia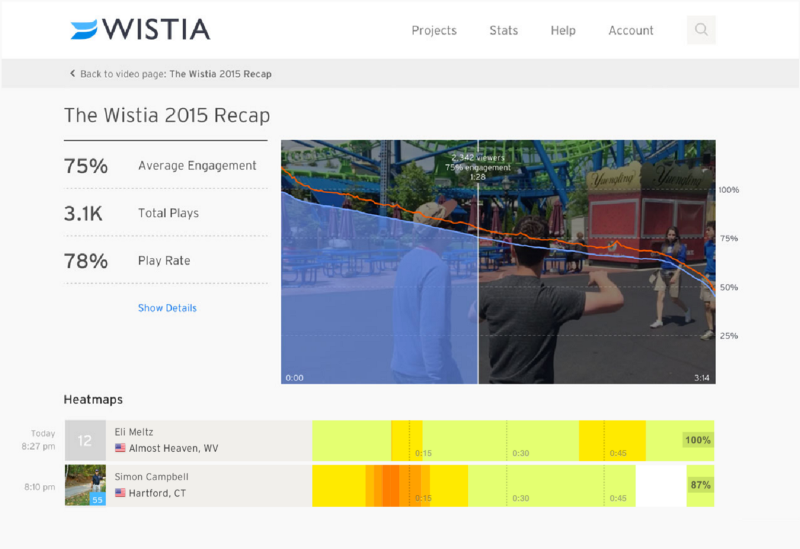 Wistia is a powerful and customizable video hosting platform. You can collect the data leads of your viewers from within the Wistia player. Apart from the viewer's data, Wistia also provides video analytics in the form of viewer based tracking, video heatmaps, and engagement graphs. It also allows you to customize the playback experience by standardizing player styles, adding chapters, or using interactive elements.
Why integrate Wistia with your LMS?
Wistia's video data is utilized with the help of marketing automation tools. You can precisely time your promotional dialogues to gain prospects and convert leads.
Key data transfers
Video analytics
Video hosting
24) Microsoft Azure Active Directory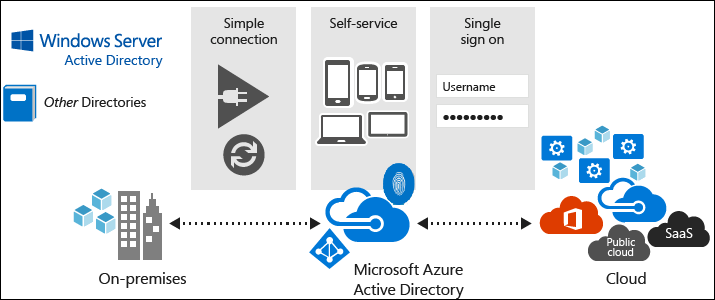 Microsoft Azure AD is an all-in-one solution for your directory services, application access management, and identity protection needs. The Azure AD will also enable you to deliver access control to your applications, based on centralized policy and rules.
Why should you integrate Azure with your LMS?
The Azure AD is a secure addition to integrate with your LMS. It uses a strong identity management and Single sign-on (SSO) access for your cloud-based solutions.
Key data transfers
25) Zapier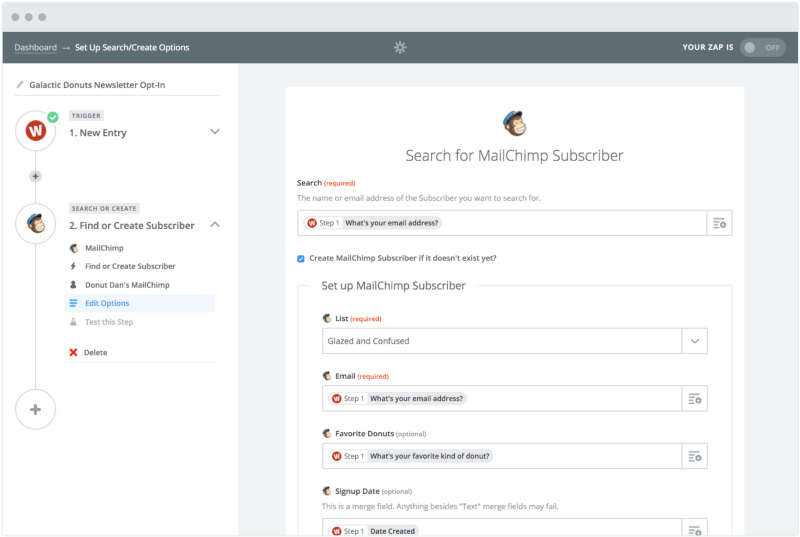 Zapier is a cloud-based tool used to connect two applications. The connections between the applications are called 'Zaps'.
Zapier-LMS integration allows you to create Zaps for LMS activities. Creating Zaps would basically connect the apps with triggers such that for a defined action, the connected app will be triggered. You can trigger actions for LMS activities like new enrolments, course/lesson/topic completion, passing/failing a quiz, quiz completion.
Why integrate Zapier with your LMS?
Connecting two applications mean two different sets of data. Maintaining this data separately can be hard and costly. The data of the Zapier-LMS integration is stored in one place, which makes data management easy and cost-effective.
Key data transfers
26) Dropbox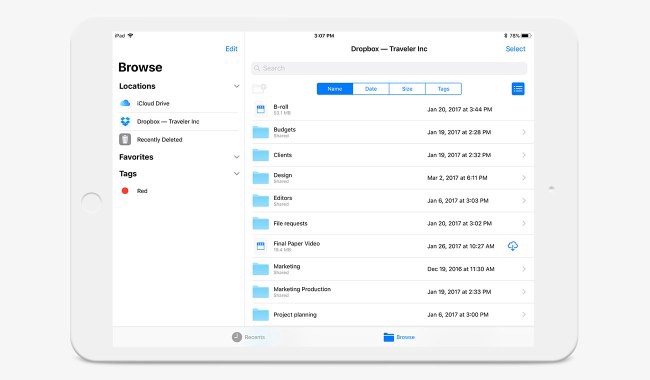 Dropbox is a cloud-based file storage and management system, it allows you to upload and share photos, videos, documents and other media from your personal cloud account. You can link your Dropbox files to your LMS courses.
The files can be edited in the Dropbox and the changes will reflect in the affected part of the LMS. It is also Single Sign-On(SSO) compatible, you're logged into your Dropbox account as soon as you log in your LMS.
Why integrate Dropbox with your LMS?
Storage has always been a problem when it comes to facilitating systems with big data needs. Your LMS is one of those systems.
Get instant access to your Dropbox from your LMS. You can upload files and submit reports or papers from your LMS to your Dropbox.
Key data transfers
Image, audio, video, and other files
27) Google Apps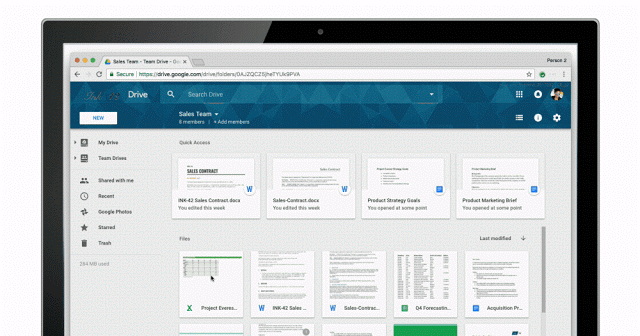 Google Apps is a vast source of applications and extensions that you can use with your LMS. It offers Google applications for your LMS like Gmail, Google Docs, Google Drive, Google Calendars et al. The applications that the integration offers is collectively called as G Suite.
It allows you to import documents, images, audio and video from Google services into your LMS. The data from both the instances are synchronised, providing direct access to content stored on your Google platform. You can easily make learning modules and courses with instant access to your Google data. It also gives you the option to automatically enrol users from Google apps to your LMS.
Why integrate Google Apps with your LMS?
You can totally transform your LMS when you have the G Suite's vast library of tools and extensions at your disposal. It comes equipped with all the useful tools which can make your life and learning management easier.
Key data transfers
User access
Sheets, Calendar, Events & Mail.
28) Jive-n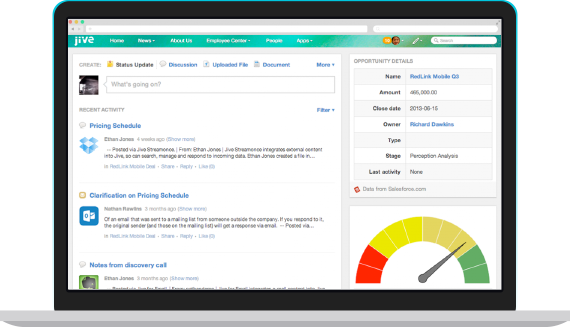 Jive-n comes with a variety of services which your LMS can use and benefit from. It is equipped with an engagement dashboard, reports, and community sentiment analysis which provides deeper insight into learner and prospect behaviour.
Jive comes with some handy additions to help your learner and prospects updated:
Jive Daily for updates and news on mobile
Jive Chime for instant messaging
Jive Circle for making connections via a mobile employee directory
Why integrate Jive-n with your LMS?
The integration provides you with trackable communication capabilities. These real-time communication capabilities help you with detailed insights on business learning strategies.
You can use these powerful Jive features to help you set up interactive intranet networks in just a few days.
Key data transfer
Courses
Employee directory
29) Evaluation KIT – Turnkey Integration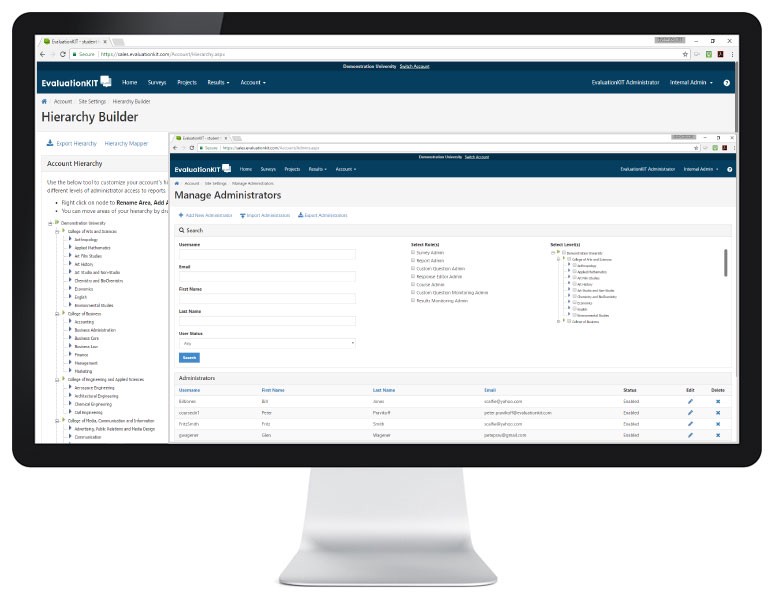 This turnkey integration minimizes the process of account setup and management. Your users can easily create, customize, and manage surveys with the survey builder and customize their dashboards according to their preferences.
Why integrate Evaluation KIT
Enable your students to easily access their surveys and your instructors to view their reports and real-time response rates from within the LMS. Instructors and administrators can also add their own specific survey questions to the process.
Additionally, the integration lets you leverage course enrolment information from the LMS to streamline the administrative process of project deployment.
Key data transfers
Real-time reports
Surveys and other data
30) URKUND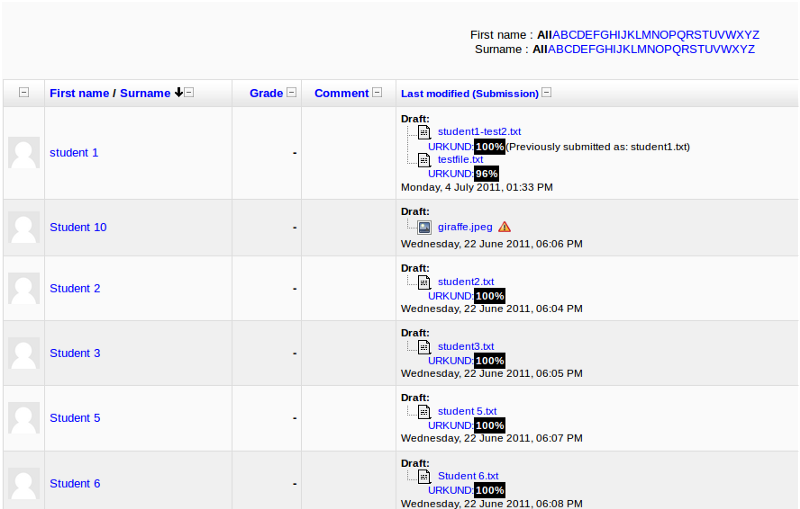 URKUND is a plagiarism checker. It is equipped with an automatic text-recognition system to detect, prevent, and handle plagiarism in any language.
Why integrate Urkund with your LMS?
Even though your students are aware of the fact that plagiarism is unacceptable and you have the resources in place to address the problem.
URKUND adds an additional layer of caution and assurance by checking every submitted document. So that the students will keep in mind that every document is being checked during their submission.
Key data transfers
Content
Records & Analysis
31) Moodle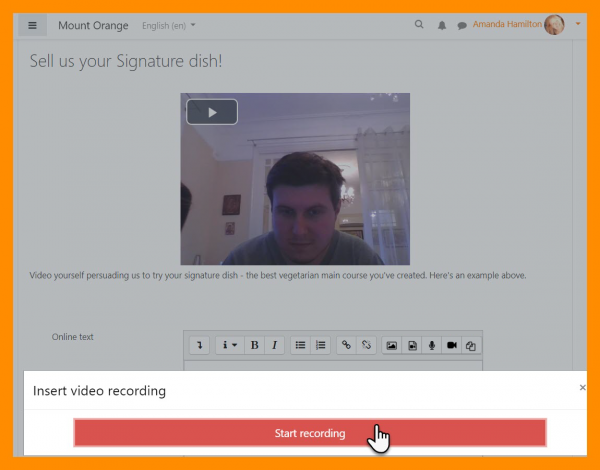 This integration is unlike any other on this list. Moodle is an LMS which can be integrated with other LMS. It is responsive and easy to use LMS with a personalised dashboard. Moodle packs feature comparable to other LMS.
Why integrate Moodle with your LMS?
Moodle is a feature-rich, highly-flexible, and configurable open source software. The scalability of the LMS can be measured with the community support and development. Since Moodle is an open source LMS it has plenty of plugins to configure it according to your preferences.
Key data transfers
Course progress
Access control
These LMS integrations will equip you with the necessary functionalities to segregate tasks and automate it.
The list has some of our favourite software and extensions that we recommend our clients for a seamless LMS experience.
Need help in deciding what integrations should you opt for? Ping us here to know more about the integrations and the services we provide.
P.S. Can we send you an email?
Once a week or so we send an email with our best content. We never bug you; we just send you our latest piece of content: