6 Tips to Create an Effective Online Sales Training Program
When you hire new members in your sales team, you expect them to be thorough about the product, be well-versed with customer service and negotiation skills. Add-on to it, the frequent launch of new products, new features and changing sales environment. These factors make training inevitable for new sales hires.
But training can be challenging if the team is dispersed across various geographic locations making face-to-face training too expensive and time-consuming. Fortunately, there exists an option of online sales training which enables you to increase profits while decreasing L & D costs. Here are some proven ways to design an effective sales training program for your team
1. Emphasise on every step of sales process
An online training program must ensure that sales team master's every step of the sales process. The sales process must be broken down into steps or tasks and then determine the skills required at each step. Once you've identified, prepare course module (for each step if desired) so that sales staff can improve proficiency through the process.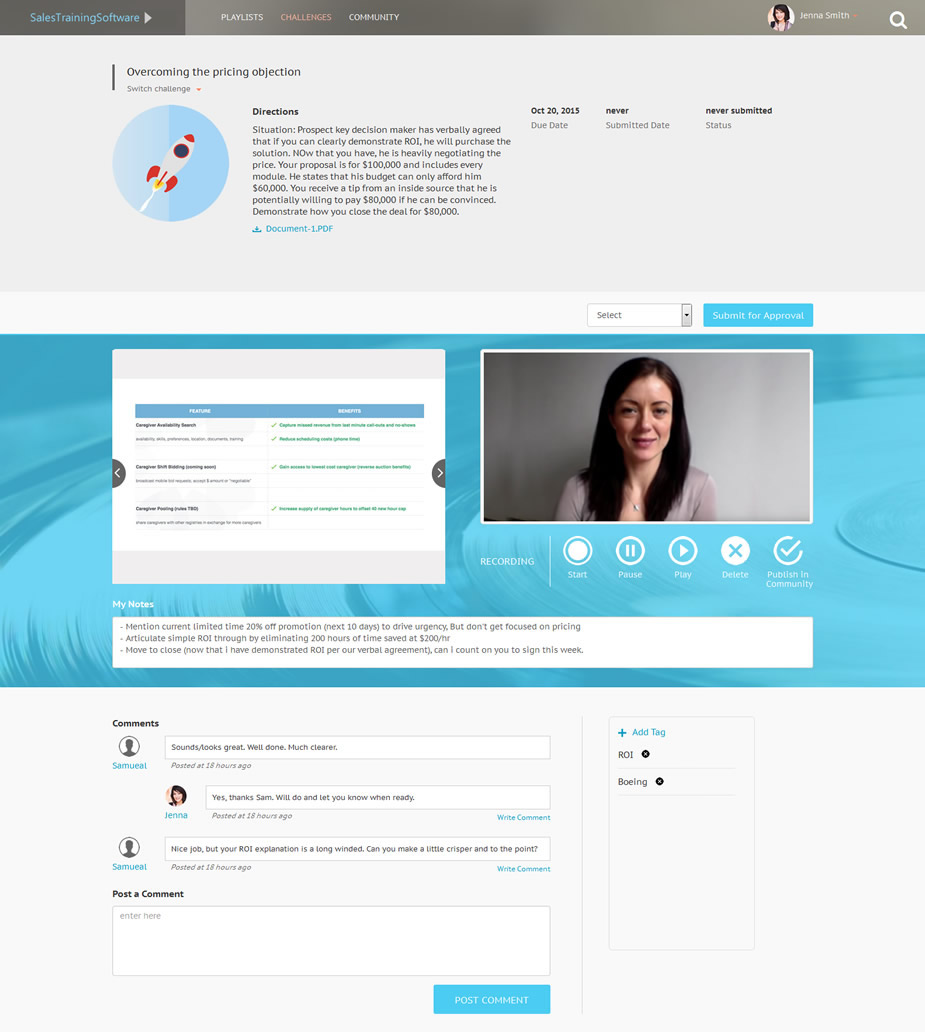 2. Include Scenarios
An online training program must aim at delivering learnings which staff can implement in day-to-day work life. Create course content that offers personalized learnings. Incorporate real-life situations in the modules, that offer clear takeaways to sales staff.For instance, prepare a sales training module with a conversation between sales executive and a prospective client. Through this, sales staff can effectively understand how to start the conversation, how to introduce the product/service, what things to be careful of, elements to be highlighted and where to close the deal. You can further incorporate sales executive success stories as case studies to effectively communicate the lessons in real-life situations and how to handle various situations.
3. Focus on customer
Sales environment is witnessing rapid changes these days. The customers gather basic product details online before they buy. In such cases, sales personnel must be equipped to answer specific queries and resolve concerns rather than just enumerating basic product details and features again. Create sales training program in view of these changes in the environment. Customization of sales training in view of changing scenarios remains the need of the hour.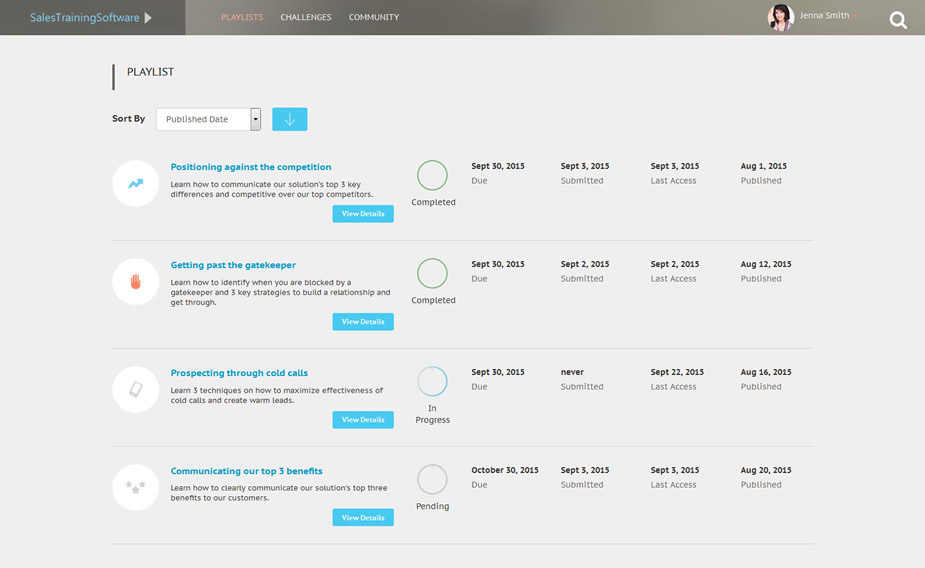 4. Focus on active listening skills
Active listening remains one of the most important sales skills. The sales staff must be able to identify precisely what consumer needs so that they may offer suitable product accordingly. This also lets them customize and highlight specific benefits/ features of a product which they look for.
To encourage active listening, the course material can include interactive presentations, scenarios followed by an option to submit audio files.
5. Create an effective mentorship program
An online sales training must deliver a holistic program which sales personnel may look up to for in various situations or even when they need help from a mentor. Sales executive may seek guidance from supervisors, managers or other experienced sales team members to seal the deal. Online training programs have social functionality like chat, discussion forums and video conferencing which encourage interaction, knowledge sharing thus boosting learner engagement during the learning process.

6. Offer ongoing training
Learning is an ongoing process. Every employee, be it a new hire or seasoned veteran should have an access to ongoing training to brush their skills which can benefit them on-the-job. Hence, the training must not only be planned for freshers or new hires but to all across the department.
Bottom line
A thoughtfully designed online training backed by recognition instills confidence in team and can make them selling superstars. Their learning shall reflect in work and in turn organizations would attain business goals.
If you'd like to know more about Online Sales Training Platform, then drop us a line. We have some examples to showcase that can help you build a better training module. Contact us today.
P.S. Can we send you an email?
Once a week or so we send an email with our best content. We never bug you; we just send you our latest piece of content: