70+ eLearning Content Authoring Tools You Need To Know
Whenever you look for the best e-learning authoring tool for your LMS, make sure you consider ease of use, quality of e-learning output, speed and efficiency of authoring, and scalability. Here we give you a list of more than 60 tools to choose. Browse the features, and decide!
Tool #1 – Elucidat
Elucidat is a cloud-based e-learning tool designed to help ambitious teams create high-quality e-learning at scale. They offer courses for numerous industry scales, customer service, compliance, leadership, soft-skills, and scenario training.
Section 508 and multiple languages:Elucidat offers courses in compliance with section 508 requirements (it is a federal law mandating that all electronic and information technology procured, developed, maintained, or used by the federal government be accessible to people with disabilities). Elucidat also creates content in multiple languages.
Supports latest browsers and WYSIWYG interface: Elucidat supports all the latest browsers, phones, and tablets. It also exhibits WYSIWYG interface allowing the user to view something similar to the end-result.
Image library, future proofing, and gamification: Elucidat boasts a massive free e-learning image library. A future-proof elearning course can function on all the upcoming device. Gamified features make e-learning more interesting.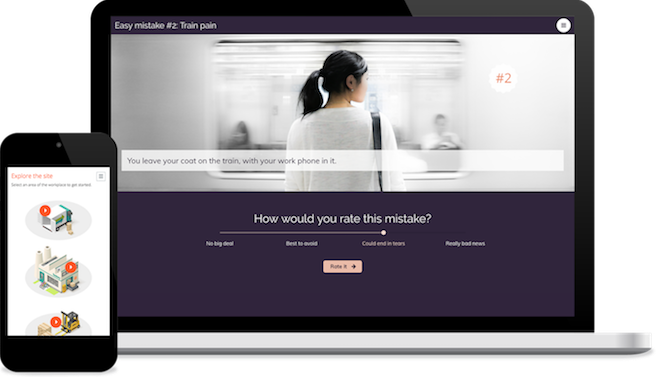 Image credit: elucidat.com
Tool #2 – Adobe Captivate
This is one of the most popular HTML5 authoring tools with great features including Adobe Captivate Draft, as well as free trial.
Adobe Typekit integration: Adobe users can create a cloud-based kit with selected font families used in the course. A learner learns exactly what is intended to learn.
Device-specific previews: Eliminate the guesswork and preview exactly how your content will look on specific devices by selecting from a preset device menu. You can also add new devices to the menu, as required.

Image credit: adobe.com
Tool #3 – Articulate Storyline 360
Articulate Storyline 360 is used to develop custom, interactive courses that work on every device — without any manual tweaking. It's powerful enough for experts, but easy for beginners to create virtually any interaction imaginable.
Story-based elearning: This is a story based e-learning tool. You can choose new photographic characters from the content library which make the course more relatable.
Dockable panels: Move the triggers, slide layers, timeline, states, notes, and scenes panels anywhere on your desktop or even to a second monitor.
Modern text rendering and object editing enhancements: Articulate Storyline 360 uses the latest technology trends that allows text to flow with consistent space and readability on every device. Object Editing Enhancement enables its user to size and position of the object with pixel-perfect precision. With more snap points, quick-access alignment buttons, and x/y coordinates on the ribbon, you'll format your objects faster.

Image credit: articulate.com
Tool #4 – Gomo
A cloud-based e-learning tool. It provides two great products that enable you to create, host, update and track beautiful multi-device eLearning, anywhere.
Multiple language support via XLIFF -The course on Gomo can easily be created with multiple language and export 'default language course via XLIFF. When the translation is complete, simply re-import it into the course to instantly get the alternate language versions of your content.
xAPI in-built — Gomo's built-in Tin Can (experience API/xAPI) gives you an easy and visual way to analyze learner data. It includes who has taken the training, training dates, results, completions, device types, and individual questions and answer passes, fails and completions.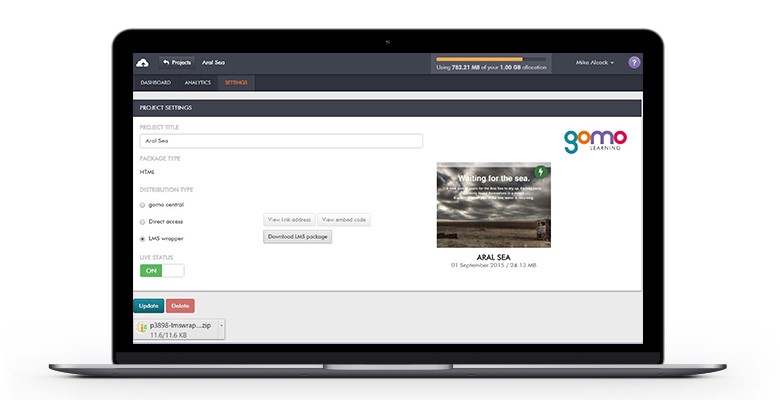 Image credit: gomolearning.com
Tool #5 – Trivantis Lectora Inspire
Trivantis is global leader and pioneer in end-to-end solution. It builds and transforms course on a demanding new digital world. It develops leading-edge software and provides unmatched services to resolve the toughest challenges of any organization.
Design once distribute everywhere: Lectora automatically adjusts the tablet and phone views. You only need to design your course once, no matter how many devices you plan to distribute it to. So, no more rebuilds now for each new phone that comes out.
Seamless track integration: The seamless play feature allows smooth transition for both the device by giving the end user a more immersive view of course. Branch track allows right integration by inspiring tools and add scenarios right into your Lectora course. Create and publish xAPI titles for any LMS that support the CMI-5 standard.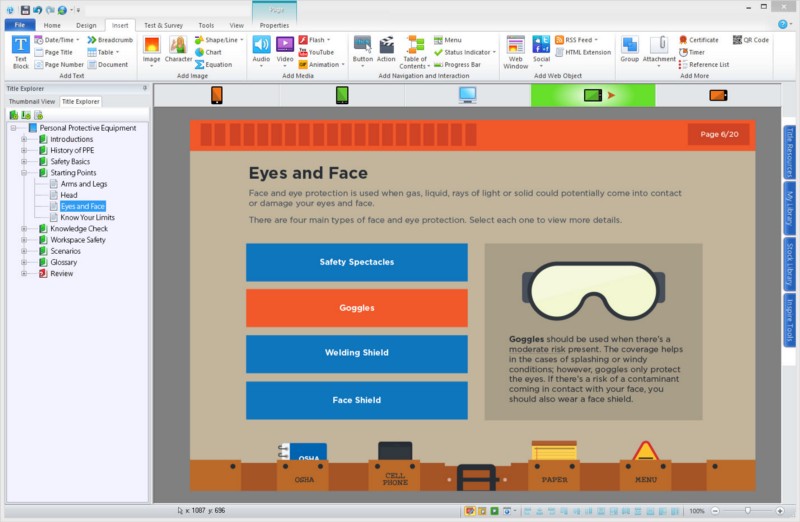 Image credit: trivantis.com
Tool #6 – Adapt
Adapt is an open source e-learning authoring tool based on HTML5. It has an intuitive interface, easy usability with well-known LMSs, and SCORM compatibility. One great feature about Adapt is that it can be used by developers as well as people with no programming experience.
Run on the web browser: It is server based application e-learning tool. It allows you to create courses using any combination of existing, tried, and tested adapt plugins. It also allows you to add interactive functions and rich media assets and themes to add visual flair to enhance user experience.
Developer section: This section includes sub-sections such as Code Review, Project Management, and Code Hosting. The Code Hosting section is a particularly useful one as it has repositories with tools that help you host, version and release code.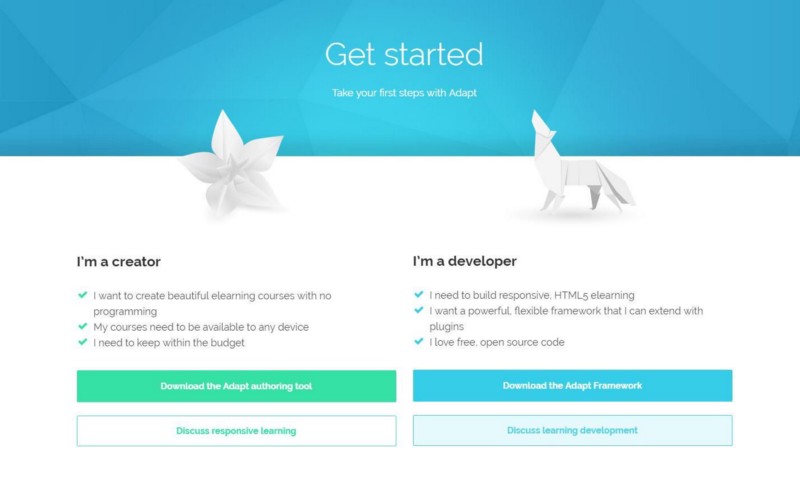 Image credit: adaptlearning.org
Tool #7 – ITyStudio
This authoring tool is used to build educational multimedia assets. It is specifically used to develop games for 2D or 3D simulations.
Varied settings and characters: No matter which industry you belong to, Retail, Medicine, or Public Buildings and Works, ITyStudio offers numerous settings to choose from. It showcases many characters you can include in your games such as farmer, estate agent, doctor, salesman, and marketing professional.
Compatibility and translation: Now you don't have to restrict yourself while creating e-learning content. ITyStudio is compatible with all major e-learning authoring tools such as Lectora, Storyline, and Composica. Also, it allows you to embed various media like film sequences or quizzes and product images.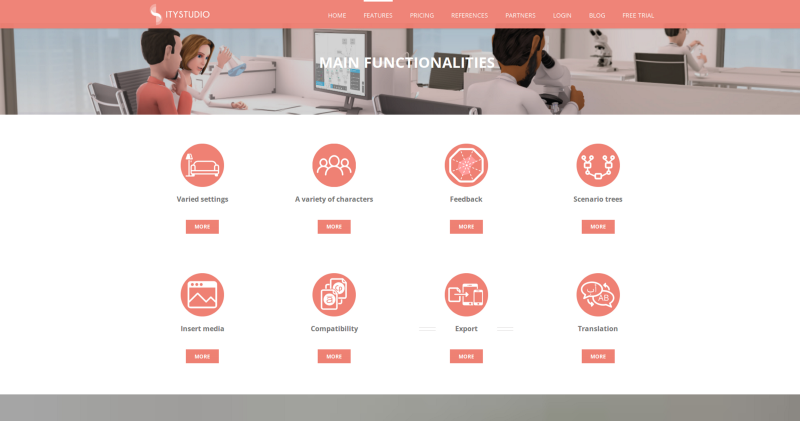 Image credit: itystudio.com
Tool #8 – Obsidian Black
Obsidian black was included in one of the top 10 e-learning Content Development Companies for 2016. It is a highly effective HTML5 e-learning authoring tool.
Preview as published: Once the design of the course is ready Obsidian Black allows you to preview the actual design of the course so that it is helpful to the developer to see what it looks like.
Online preview: To enhance the quality of the project it allows e-learning project members as well as clients to review and leave comments on the course.
Voice over syncing: To engage you with the learners it automatically syncs your voice with the text, image, and animation. Also, you can produce HQ videos to engage more users.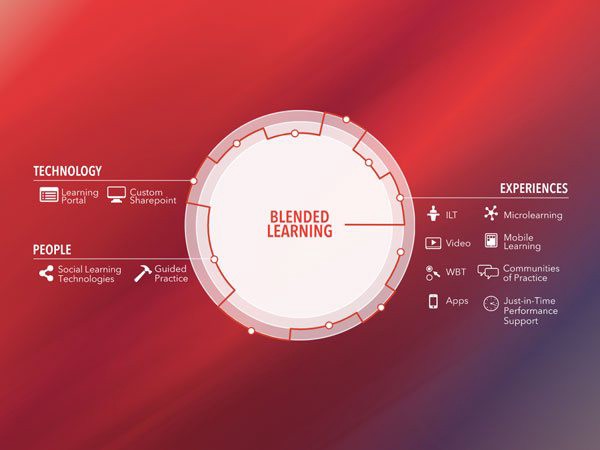 Image credit: obsidian.black
Tool #9 – BranchTrack
An HTML5 open source authoring tool used by some of the top players in the market such as Barnes & Noble, Johnson & Johnson, BMW, and Pearson. Exceptional backgrounds and characters, branded scenarios, tracking and reporting features, as well as gamification features to engage your online learners. All these features make it a better option amongst others.
The brand image: BranchTrack not just makes sure that you deliver an appealing scenario, but also gives you controls to tweak the visuals to match your brand.
Blended learning support: It allows to deploy digital scenarios in face-to-face learning environments to make it more efficient and engaging.
Compatibility advantage: BranchTrack allows you to work with other authoring tools to add realistic scenarios in addition to boring quizzes. (Interesting Right! Give it a try!)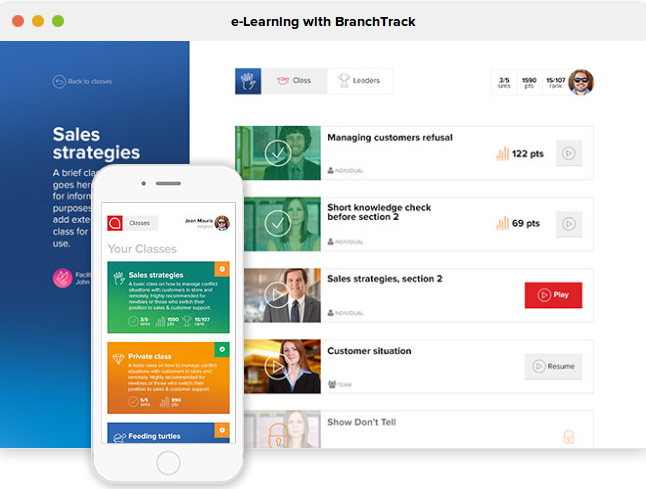 Image credit: branchtrack.com
Tool #10 — iSpring Suite
iSpring Suite has a fast toolkit for creating eLearning slides, quizzes, and videos. iSpring Suite helps create courses, assessments, simulations, and review them with subject matter experts.
Advanced Video Studio: iSpring Suite allows you to edit recordings sans any 3rd party software.You can improve your videos, cut frailed fragments, adjust volumes, and eliminate unnecessary noises.
Screencasting & Video Tutorials: iSpring Suite allows you to record on-screen activity for video tutorials and visual presentations. For instance, you can boost your learners' communication skills by creating true decision-based branching dialogues.

Image credit: ispringsolutions.com
Tool #11 – Adobe Animate CC
Looking for the right tool to create interactive animated content? Then all you have to do is give a try on Adobe animate CC. It is one of the best HTML5 e-learning authoring tools for this purpose, boasting some of the most innovative features in the market.
Layer depth and camera enhancements: It lets you create an illusion of depth in your animations. Place the assets in different planes, modify layer depth, tween it and zoom into content on specific planes. Next is locking the objects to the camera and make camera movements and layer depth interactive at runtime.
Drawing, illustrations and creative integration: Vector art brushes help you easily produce, edit and change resolutions without distortions to any of your creations. Sync your audio without any programming knowledge. Adobe has a great variety of photos, illustrations and vector graphics to choose from. Adobe Stock, with more than 60 million images, is built right into Animate CC.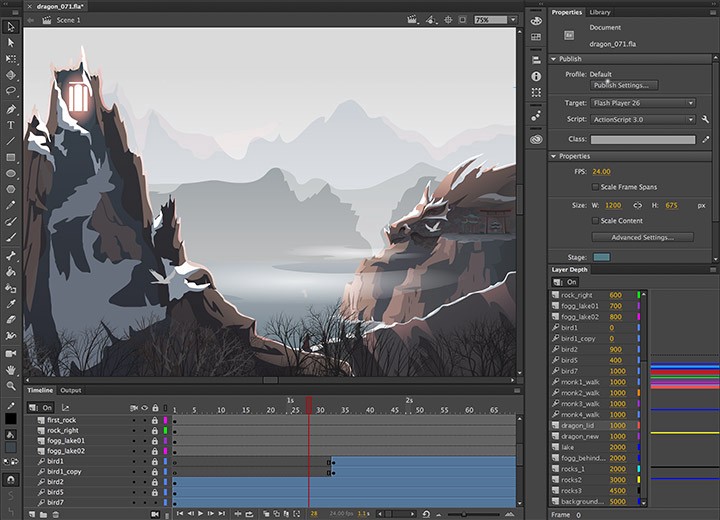 Image credit: adobe.com
Tool #12 – Agylia
HTML5 e-learning authoring tools are a standard in the e-learning authoring tool market.
Online and offline authoring and engaging content: eLearning content developers do not have to be constantly online with Agylia. They can work independently, reconnect and update project developments. Agylia also enables eLearning content developers to craft engaging content in the form of games and engaging interactions like image pop-ups and walkthroughs.
quality assurance: Reviewing and quality assurance can be a painful process in the absence of the right tools. Agylia offers built-in version tracking and reviewing features that make quality assurance significantly easier.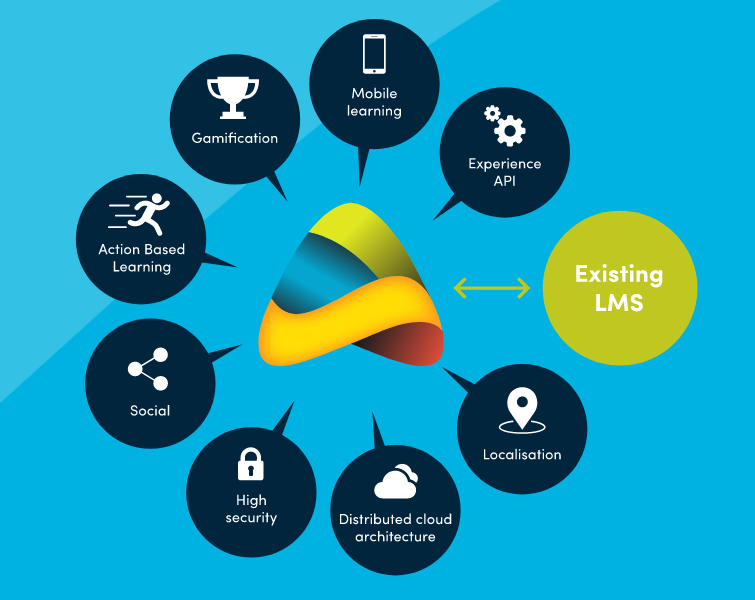 Image credit: agylia.com
Tool #13 – Camtasia Studio 8
A video editing software and a screen recorder tool. It boasts the 64-bit processor and powerful editing features.
Faster rendering: Camtasia studio has faster rendering power to export the video swiftly managing the quality.
Editing features: Camtasia Studio offers a screen recorder, green screen, imports media 4k resolution animations, visual effects, voice narrations and transition as its features.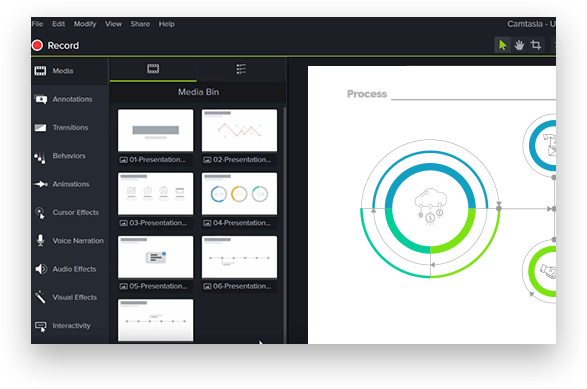 Image credit: techsmith.com
Tool #14 – CLARITY
A cloud-based platform for visual Rapid Design of Adaptive Courseware with Quality Assurance and other features. Automatic generation of Dynamically Adaptive, Competence-Based, Personalized Learning with Success guaranteed by Root-Cause Diagnosing are some of the features in Clarity.
Interface: CLARITY has some interesting features such as customizable toolbar, preview as published, and customization of the interface.
Security: A password protection option which runs on a specific webpage.
AI tutoring toolbar: CLARITY's AI Tutoring Engine enables online facilitators to track online learner performance, update the Learner Dynamic profile and provide the learner with effective and customized eLearning experiences.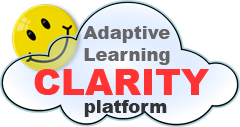 Image credit: itutorsoft.com
Tool #15 – Composica
Next on our list is Composica. An authoring tool based on three words: create, collaborate and publish. It composes responsive learning experiences.
Real-time, feedback, social and multilingual tools: Composica animated corrections are available for all question-types and courses can be created in any language. Composica never limits you to a set of predefined languages. It's easy to export course text to translate it into multiple languages using the XLIFF standard.
High standard: Composica supports ‍xAPI or TinCan. C‍omposica reports every detail of the learning experience to the LMS or LRS of your choice.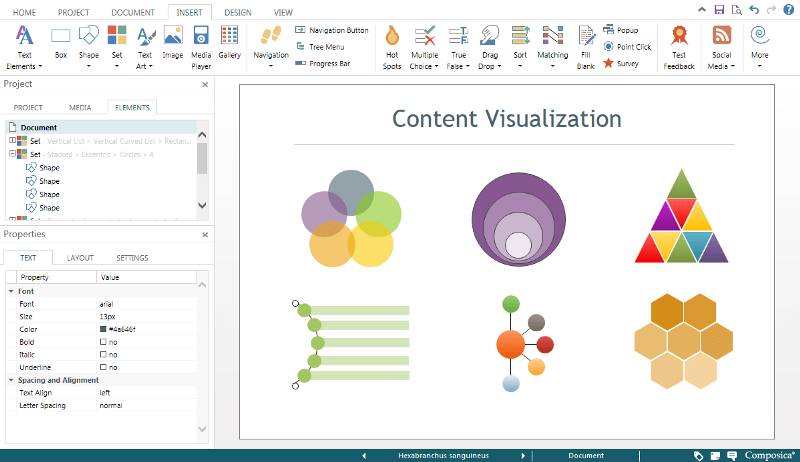 Image credit: composica.com
Tool #16 – CourseArc
An HTML tool that enables you to easily create engaging, interactive, accessible and affordable online courses.
Security: Course Arc not just offers you robust content protection but also runs the content on specific web-browser.
Interactivity and accessibility: If you plan to create courses that are Section 508 compliant, CourseArc has you covered. Template design can be branded to your company, and you can include all types of interactive content including Youtube videos, drag-and-drop exercises or online quizzes.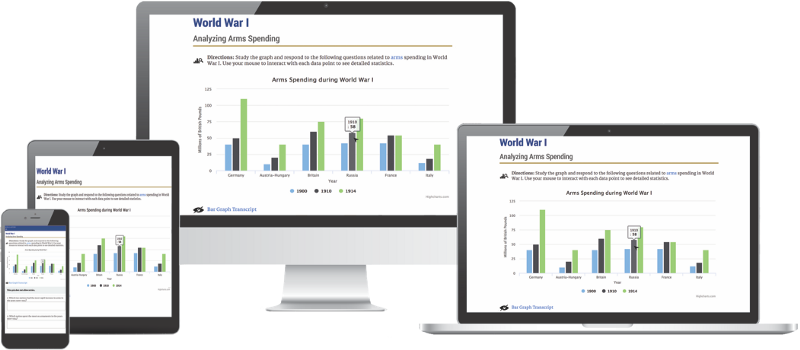 Image credit: coursearc.com
Tool #17 – EAD Builder
A web-based application that helps you create interactive courses with professional art without programming or drawing.
No downloads, Go live now!: With EAD Builder you can create your courses online, which means, you don't need any software.
Wide range of tools: No compromise in variety here. Scenario builder, characters, objects and environments, all from the comfort of an easy-to-use interface.
SCORM compatibility: If you purchase the premium version you will be able to export all your eLearning content in SCORM format and link it to your Learning Management System.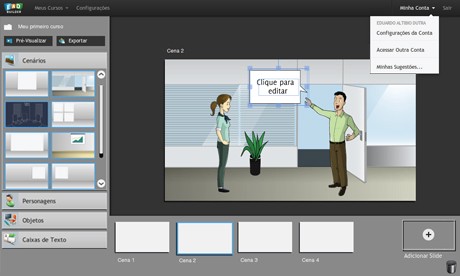 Image credit: eadbuilder.com
Tool #18 – eLAT
A HTML e-learning tool that helps you create an amazing elearning course. This is a one-stop shop e-learning tool that offers almost everything you need to develop your course.
No coding and live preview: With eLAT you can create content without coding or programming. Simple right! All you have to do is just log in, create a course, apply a design, add assets, and publish.
Future proofed: No need to redesign your content. When a new mobile technology is launched in the market, eLAT automatically upgrades your content according to the new technology.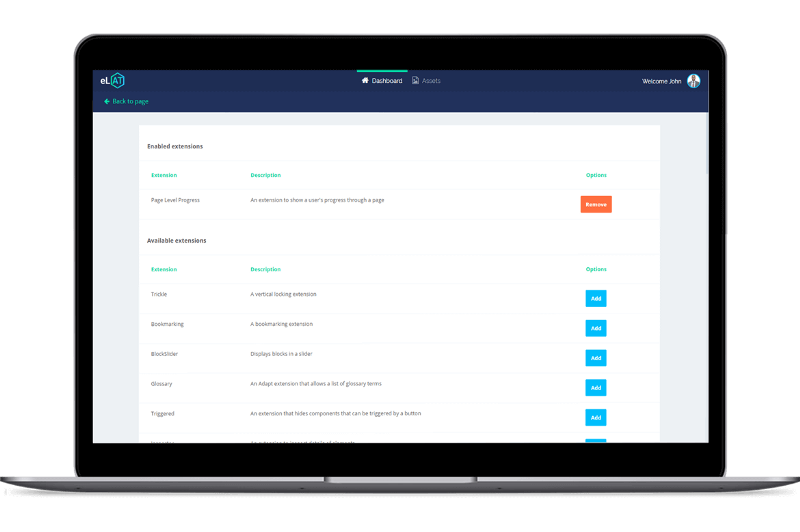 Image credit: elearningauthoringtool.com
Tool #19 – BRAINSHARK
Brainshark is a sales enablement software to enhance the effectiveness of sales team, training, and onboarding.
Sales enablement software: Brainshark is designed completely for the marketing department who wants to boost their sales. It helps you coach and train the sales team and provide rich content. Also being a cloud-based tool, it can be accessed from anywhere.
Content and sharing: Engage sellers with your own memorable, video-based learning content that can be created quickly, updated easily, and accessed anywhere.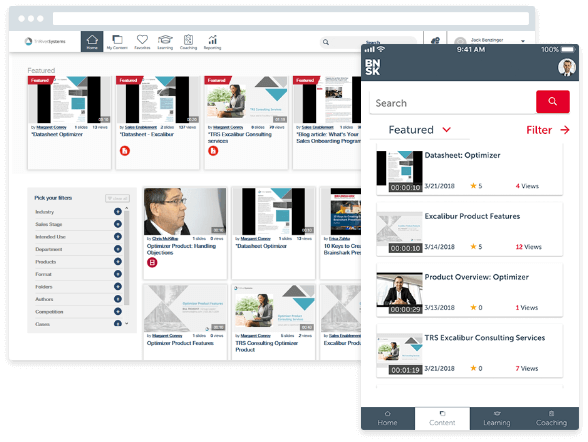 Image credit: brainshark.com
Tool #20 – eNetAuthor
eNetAuthor is a cloud-based authoring tool for e-learning teams, which manages projects from concept to delivery. It offers real-time project insight, supporting the management of elearning creation and delivery. With enhanced communication and seamless transition between project stages, eLearning teams can work more effectively.
Designer/graphic designer: It can manage all content resource at one place, easy creation of storyboard and effective graphic designs. We can control any changes, track discussions, customize, and reuse graphic designs.
Code view and e-learning project management: eNetAuthor allows developers to see the website, use custom scripts and work on content function. It also let them manage your projects meetings, assigning tasks and communicate with team members on the project.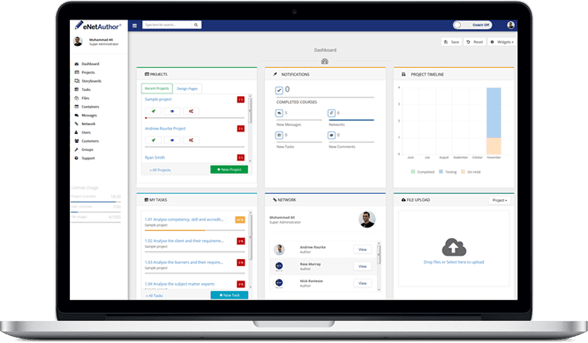 Image credit: enetauthor.com
Tool #21 – Zenler Studio
Zenler Studio transforms PowerPoint to an Interactive eLearning Course Designer. Zenler Online lets any size organizations deliver, manage and track training program with great ease.
Interactive transformation: Zenler Studio transforms a powerpoint into numerous e-learning type like video, audio, ebook, presentation, and scenario builder embeds Flash and YouTube videos. Zenler Studio showcases some great interactivity potential with its fancy effects such as eBook, 3D cube, panoramic zoom and 3D wall effects.
Create HTML5, flash quizzes and screen recording: Zenler can create HTML5 and flash quizzes. Apply these quizzes into a ppt and publish the quiz to HTML5 and flash. You can also limit the number of quiz attempts and restrict navigation. Zenler Studio comes with a built-in screen recorder tool so that no additional software needs to be installed. Simulations are recorded directly into the Course editor. The screen recorder allows you to easily capture the whole desktop, a portion of the screen or a window.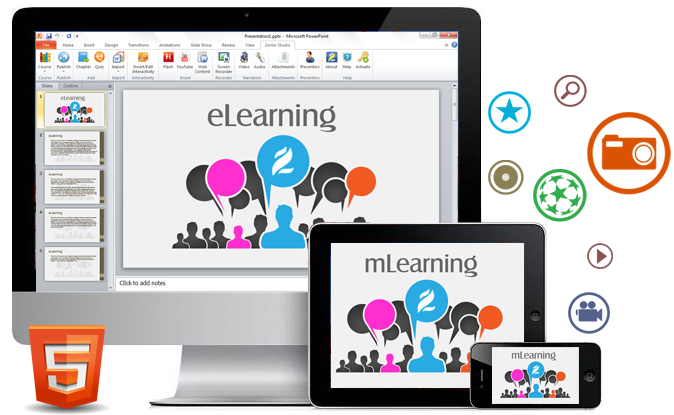 Image credit: : zenler.com
Tool #22 – WiMi5
It is an e-learning game tool usually published to make money. The game created on this is educational as well as entertainment purpose.
Customizable templates and technical documentation: You can find a good number of templates covering many well-known games such as memory cards, matching, hangman, sequences, quiz, and word search. Technical documentations include information on programming code, devices, game session storage, labels, parameter management as well as rankings.
Extensive how-to guides and video tutorials: WiMi5 features a large number of how-to guides. It ranges from how to integrate a game in your website to all the way how to publish your HTML5 game on the Google chrome web store. Video tutorials give a good idea of how to deal with basic elements of game creation. These tutorials cover scene design, scripts, and levels of publication.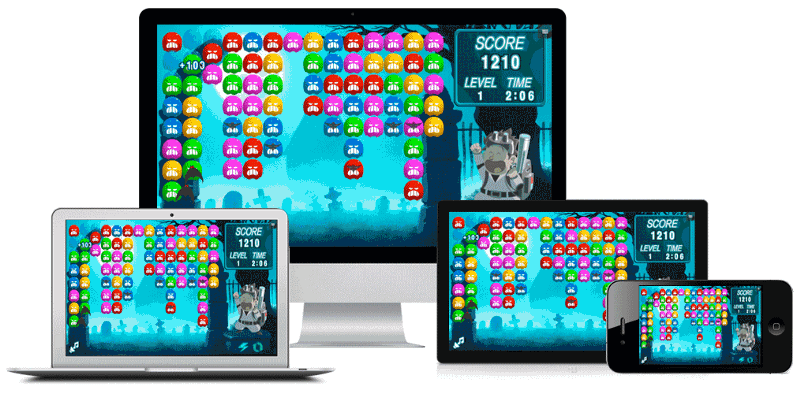 Image credit: wimi5.com
Tool #23 – Vivo
It is the parent company of Training bricks with some excellent features. It has excellence in terms of Voice and Movement, Customization and Interaction.
Voice and movement: A very few companies allow you to move and change image once they became part of their page. Its users and ILX groups make advanced animations to deliver the course.
Pre-built: Learners are in a simulated environment which helps them understand better what the course tell and gathered knowledge. The simulation created is limited only by your imagination as Vivo has everything pre-built for you to easily add the interactivity.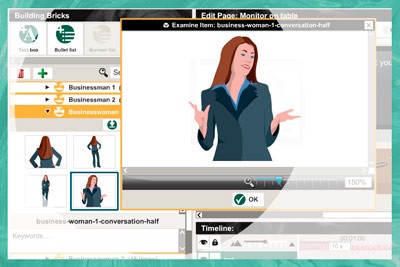 Image credit: trainingbricks.com
Tool #24 – Lumesse
It is a cloud-based course builder authoring tool used to create multi-language and multi-device learning. The course can be published as one course to play on any device, on any platform and any Learning Management System.
Easy-to-use editor and powerful workflow:The WYSIWYG skin editor, the page editor and the flow view enable eLearning content developers to craft quality eLearning content by using simple drag-and-drop. Lumesse course builder features reviewing, automatic documentation of review processes, easy tracking and feedback from both internal and external reviewers.
Collaboration and author community: The media repository is accessible by all e-learning content developers working on an e-learning course so that they can share or reuse media & collaborate using Lumesse course builder's functional features. The course builder community allows Lumesse course builder users to communicate and exchange tips or best practices.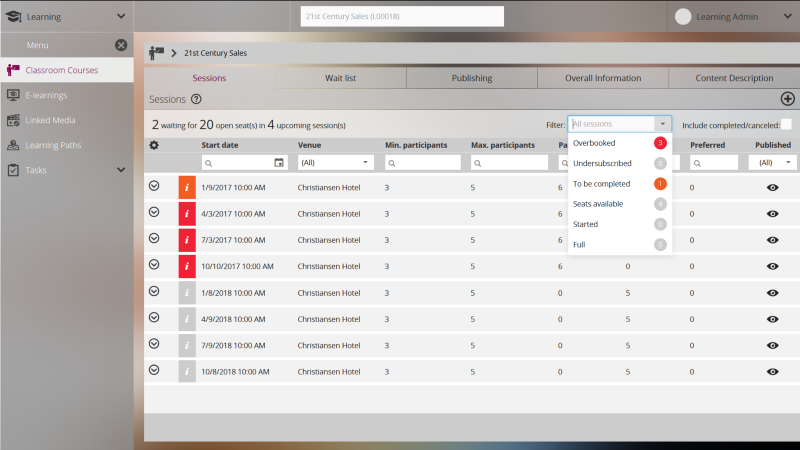 Image credit: lumesse.com
Tool #25 – uPerform
Uperform posted some impressive statistics. Approximately 30% reduction in time needed to become proficient in the subject taught, 50% reduction in learning content creation, 70% reduction in instructor-led training, as well as payback within one year.
Need analysis and training for admins and developers: uPerform is an HTML5 eLearning authoring tool offering customized online training experiences and various other features.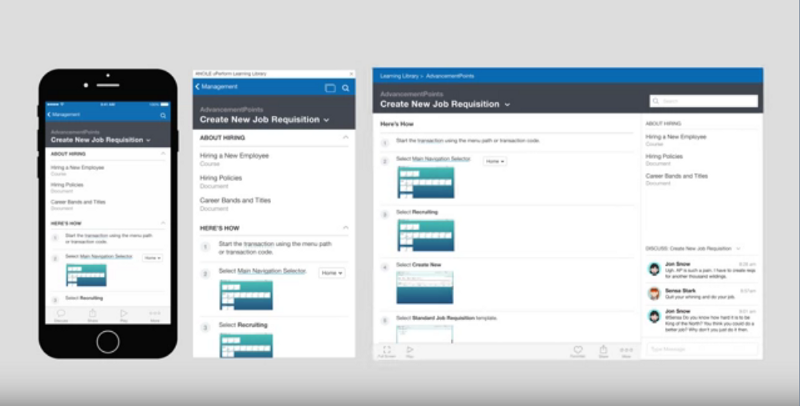 Image credit: ancile.com
Tool #26 – Momindum Studio
A global enterprise video solution. Momindum is a tool publisher with unique solutions for recording, editing, and sharing video presentations.
Capture, record and edit the video: Momindum provides a powerful PowerPoint plug-in which automatically integrates with Microsoft PowerPoint when downloaded. Capture videos, with a single click through your computer webcam. It also gives an added feature for recording via the Momindum button in your powerpoint presentation. The plug-in records your voice & images and syncs them with your slides, documents, outline, transcript, and keywords.
Provide direct access to relevant information, and personalize the content: Sync your audio or video files with the outline and keywords. With keywords and an interactive table of content, your audience can swiftly advance through the presentation. Automatically sync these elements with the PowerPoint plug-in and use content (videos, PowerPoint, PDF, etc.) and reinforce its impact with Momindum solution. Change the layout, theme, and colors of your presentation, and add your logo.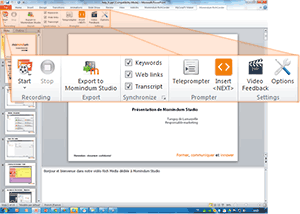 Image credit: momindum.com
Tool #27 – Udutu
It is a web-based application. Udutu's Course authoring tool is an easy‑to‑use and easy‑to‑master, web-based tool helping you create engaging content that gets results.
Pre-designed templates and multimedia support: Templates allow you to effortlessly present engaging material to the learners through interactions, gamification styled scenarios and rich media presentations. Add branching simulations, case-studies, quizzes, & assessments to your courses.
The Udutu online course authoring tool supports all major graphic, sound, and video formats which are automatically optimized for web delivery. With little to no media production experience, you can easily integrate multimedia into your online courses.
SCORM compliant and uploads PPTs: Courses extracted from Udutu are SCORM compliant and integrates seamlessly into any SCORM compliant LMS system.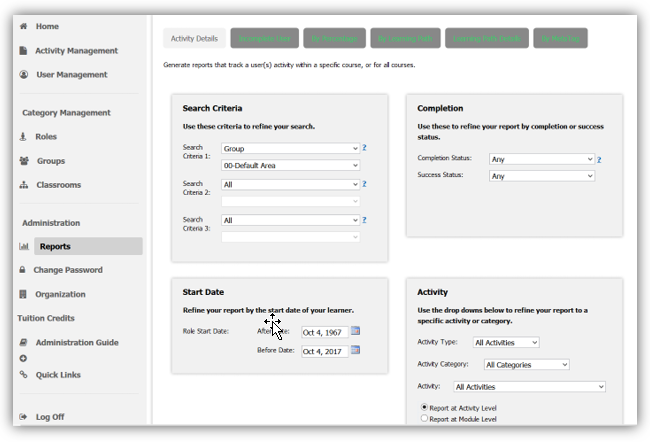 Image credit: udutu.com
Tool #28 – Claro
It's a cloud-based system which does not require an installation of an application or software. All you need to do is go online, log in, and get going.
Templates built in and import exist PPTS for reuse: Get a quick start with built-in templates while a robust set of in-tool authoring features let you customize almost any design or learning activity you can imagine.
Deliver with or without an LMS, and track learning content development: Claro content is SCORM , AICC and PENS compatible and ready to run in any LMS. From Administrators to Authors to Reviewers, give your team the content access and privileges they need to do their job. Claro keeps tabs on everything your team does and reports back to you when you need it.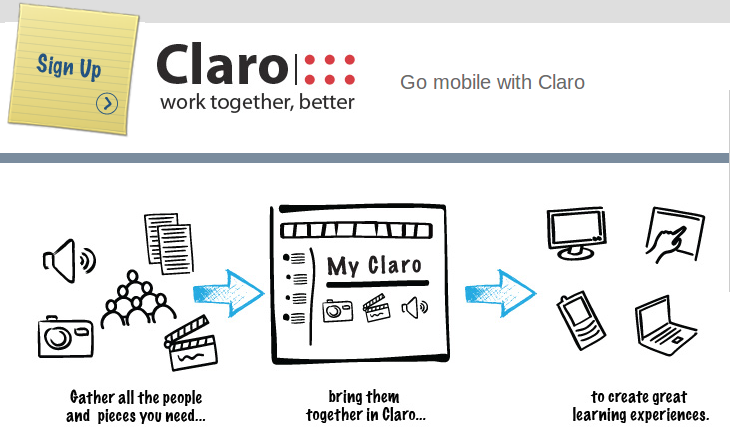 Image credit: clarolive.com
Tool #29 — Easygenerator
This authoring tool allows you to create engaging courses in the cloud. It requires no coding, no installation, and it is a fully responsive tool.
Easy code tree like roads: There is no learning curve when WYSIWYG is used in any learning process. You can simply design, and the intuitive interface will take you through the process. Also, Easygenerator does not require any scripting or programming tool.
Result driven elearning and next-gen authoring: Easygenerator provides easy learning results by setting a structured approach. On the other hand, next generation authoring tools allow you to focus on content and not worry about instructional design, technology, device optimization, measuring results, and publishing to the right standard.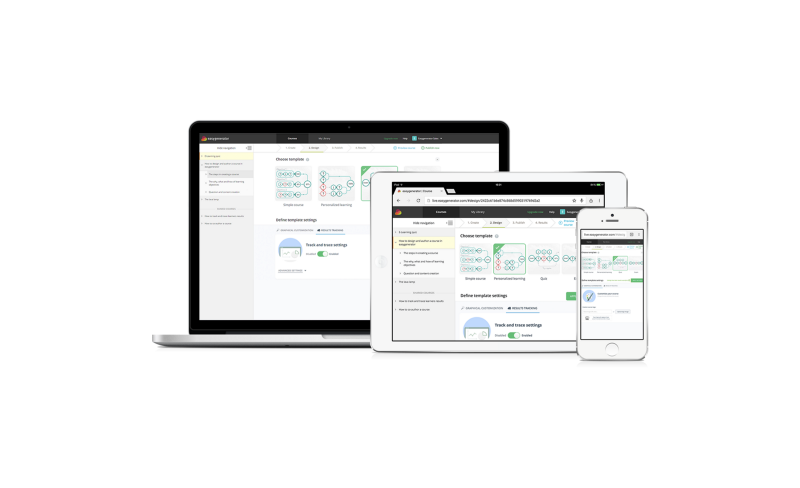 Image credit: easygenerator.com
Tool #30 – Mindflash
A cloud-based elearning LMS which creates compelling courses, manages large-scale programs, and tracks business impact.
Create, manage and track: With Mindflash, use your existing content in any format you like, including PowerPoint, video and voice-overs, and edit live courses on the go. Segment, automate and integrate your training programs with powerful administrative tools. Measure the impact of business-critical training on revenue, cost and profitability.
Live edit and data security:Edit live courses to incorporate updates and feedback instantly. It provides you data security password protection.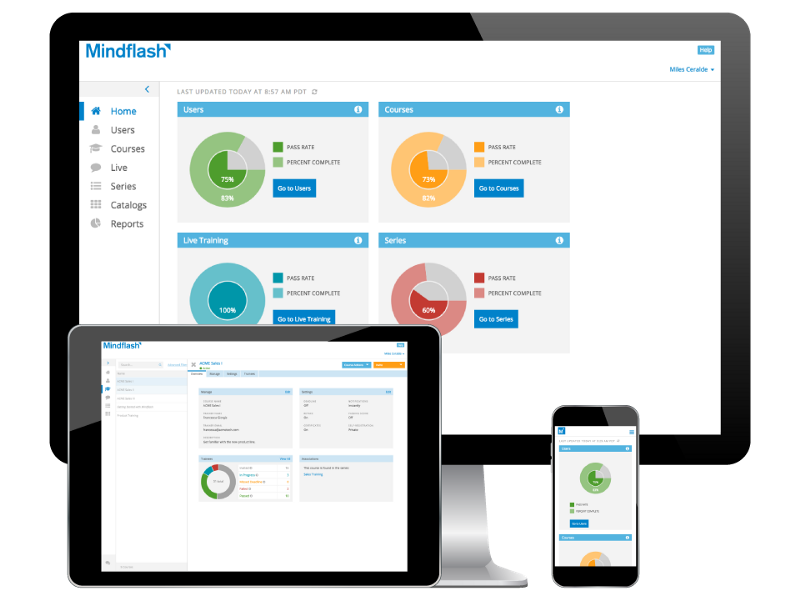 Image credit: mindflash.com
Tool #31 – IMC Content Studio
IMC Content Studio stands for mobility and simplicity with HTML5 standards as well as SCORM and PENS compatibility. It is universally applicable whether you are offline, online, or with/without a Learning Management System.
Friendly interface: IMC Content Studio has designed a simple user interface. This helps users to know what to do and where to click instantly. An easy to use Ribbon toolbar, modelled on those of Microsoft applications, makes it possible for you to start creating courses immediately and efficiently.
Multimedia presentation and comic templates: Creating engaging presentations with the PowerPoint import feature, the text-to-speech engine and the screen recording tool. Building creative presentations have never been easier. Makes sure your abstract or complex content gets straight to the point. Set images and comic drawings sequentially into a professional comic book movie.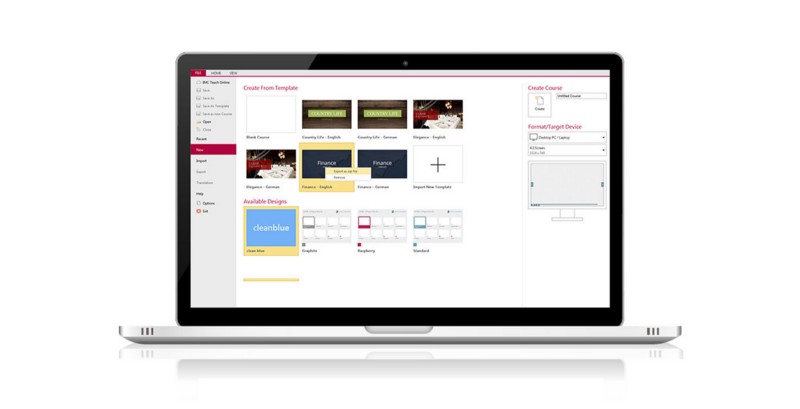 Image credit: im-c.com
Tool #32 – Xyleme Studio
Xyleme Studio offers robust collaborative authoring tools to create the learning content your organization needs to stay on top. Xyleme allows to layout design, image and video placement, and recreating content in multiple places.
Collaborative authoring: It enables real-time collaboration between authors and subject matter experts. Use your shared spaces, workflows, versioning control, and online review sessions to let your experts guide content developers as they build your learning.
Publish to print and web formats: Xyleme single source publishing lets you create blended learning content in any format — mobile, web, print, etc.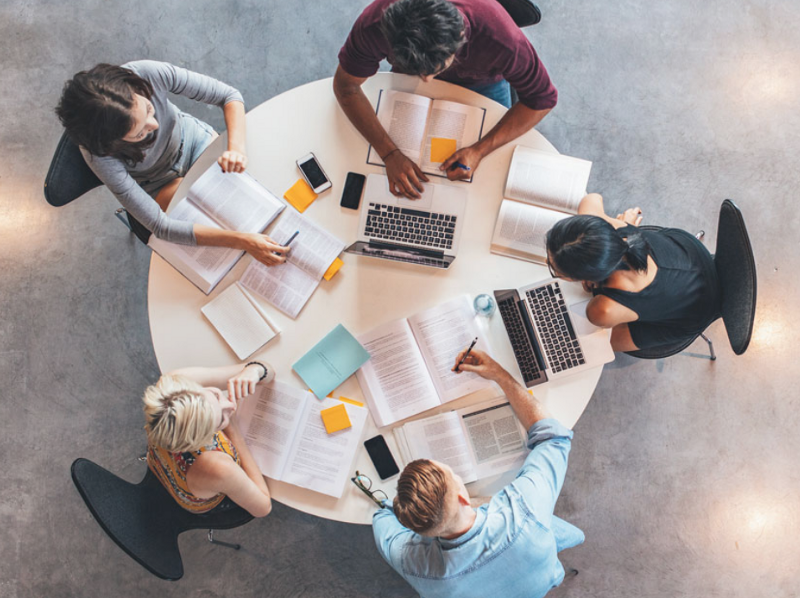 Image credit: xyleme.com
Tool #33 – CourseLab
CourseLab is an e-learning authoring tool that offers a programming-free WYSIWYG environment for creating high-quality interactive e-Learning content that can be published on the Internet, Learning Management Systems (LMS), CD-ROMs and other devices.
Rich media support: Offers pictures in various formats; simple insertion and sync of audio files in various formats such as Adobe® Flash® movies, Adobe® Shockwave® applications, Java® applets; and audio & video clips in multiple formats.
Scoring and evaluation: Objective-based scoring mechanism with various conditions which can be used to create success and completion statuses defining rules for an objective. Cascading Rules — objective's statuses can also be used in conditions.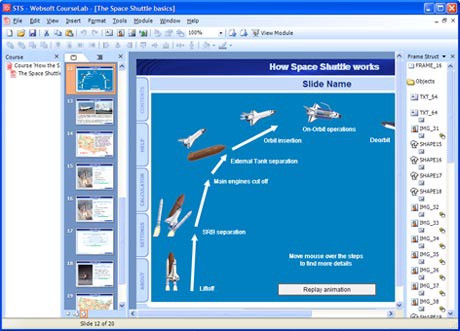 Image credit: courselab.com
Tool #34 – Demo Builder
Demo Builder is ideal for creating professional and fully interactive presentations and tutorials. It offers an amazing range of tools and animations where the sky is the limit.
Create, direct, and edit a movie: Demo Builder allows you to record your screen and record high-quality videos. You can use it to capture an active window, a chosen area or your entire screen with just a click of a button. Assemble them in Demo Builder and create movies by importing a series of images or by using existing video files. Also, you can create a WOW effect, grab your viewers' attention and with the added auto-animate function you can even reduce your working time on a character to zero.
Advanced audio features: Record audio at Capture Time and use your computer's microphone to add an audio narration while you record your screen. It also lets you narrate the timeline while editing the movie. Edit audio, adjust the volume, insert silences, edit out mistakes and add external audio files to a presentation with the built-in audio editor.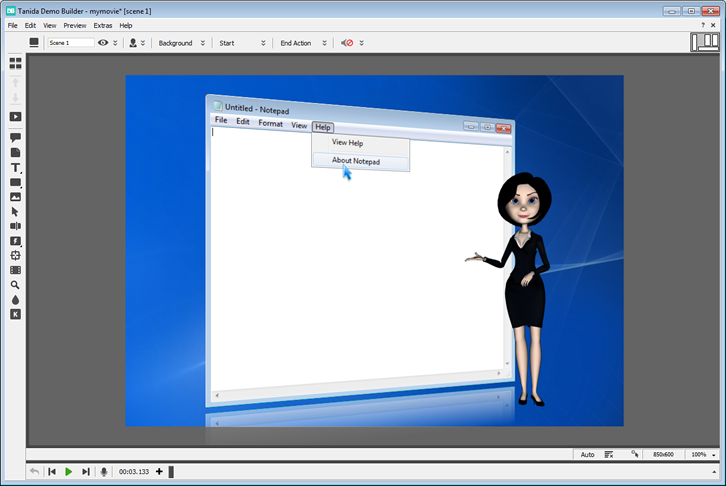 Image credit: demo-builder.com
Tool #35 – TT Performance Suite
An e-learning authoring tool which supports you from the conception to the publication of all your web-based training. So your authors can effortlessly produce simply first-class learning content.
Seamless LMS integration: TT Performance suite lets you import the content you've produced directly into your learning management system (LMS). All of the relevant standards such as SCORM and AICC are supported when you do so.
Unlimited possibilities: You can extend standard functions and convert ideas into reality with smart components. Also, you can create interactive elements or games and achieve a motivating learning experience.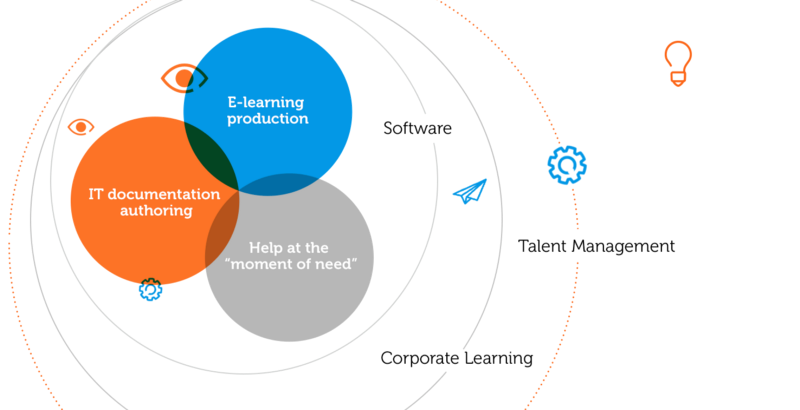 Image credit: tt-s.com
Tool #36 – Smart Builder
Next on our list is Smart Builder. It is an HTML5 e-learning authoring tool with a lot of great features such as an extensive Object Library, various templates, a functional Master Page, Smart Sets and a great Shared Content Library.
Arrange your workspace: Smart Builder's new interface lets you unlock panels and arrange them however you prefer. It gives you a personal space to work efficiently on two monitors and open multiple lessons at the same time for easy copy and paste.
SCORM, section 508 and xAPI:Smart Builder automatically generates the files required by an LMS to import content and track results using SCORM 1.2, 2004 or AICC standards.
Power that advanced users crave:SmartBuilder is the only authoring tool that provides the power and time savings of programming logic, without any external scripting. Smart Builder supports: variables, arrays, tags, text manipulation (split, join, replace, etc.), looping ("for each item","while", etc.) and stored procedures.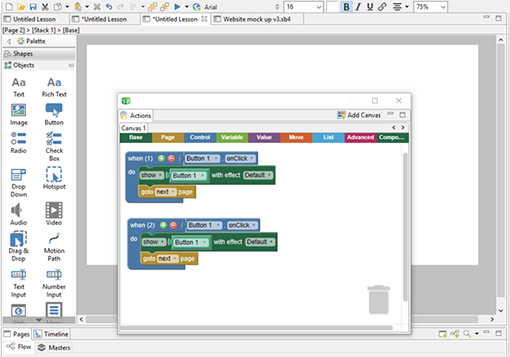 Image credit: smartbuilder.com
Tool #37 – Smart Sparrow
Smart Sparrow is an HTML5 e-learning authoring tool that provides a learning design platform that enables you to create rich, interactive and adaptive insight into student progress.
Cloud-based and import simulation: A cloud-based software which does not require an installation. It has some rich interactive components and HTML5 or Flash simulations that engage more online learners.
Question templates and analytics dashboard:Smart Sparrow provides you with question templates to make it easy for its developer to create questions as well analytics dashboard.
Image credit: smartsparrow.com
Tool #38 – Sleave
A cloud-based HTML5 eLearning authoring tool that's multi-platform compatible. It also uses a highly optimized translation process and offers built-in content and quiz templates. Moreover, for content developers focused on building great content, be it websites, mobile apps, K-12 content, presentations.
Timeline based page construction and loopable animation: One of the best features of Sleave is it lets you plan and create animations or code custom interactions on the timeline. You can create repetitive animations and use the same animation multiple times in a page. Also, with Sleave you can apply 3D transforms like rotation, skew, scale, alpha on page objects and tween them to create fantastic looking animations.
Media planning to manage course assets:The media library consists of all the media files used in the course. You can search, identify unused media assets, and also import language specific assets. Supported media elements are GIF, PNG, JPG, MP3, MP4.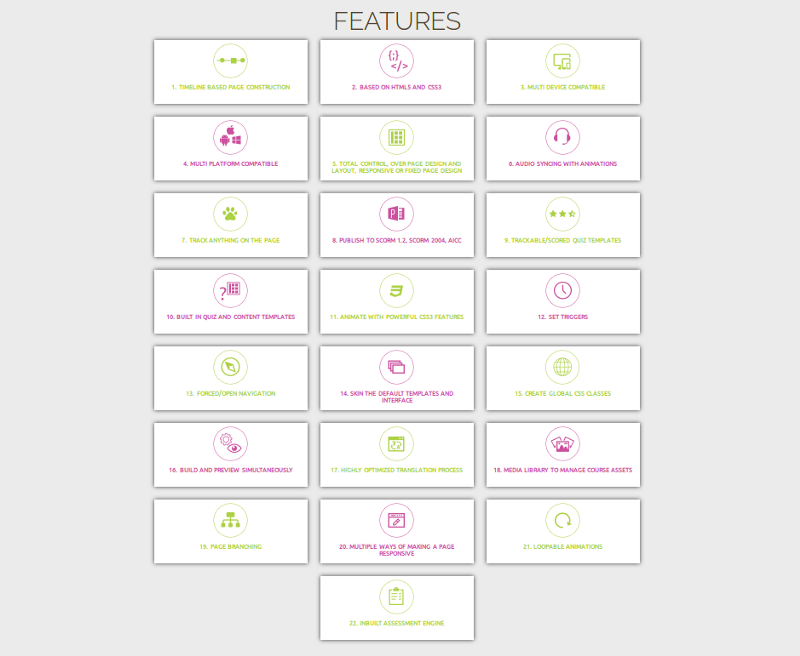 Image credit: esleave.com
Tool #39 – SHIFT
It is a cloud-based e-learning tool where you can create course easily. No designing is needed with great responsive interface that plays seamlessly on any device and was awarded 'the Silver Brandon Hall Excellence Award Technology 2014'.
Built-in audio recording studio: Record voice talent from the screen you are working on. This recording is automatically optimized, uploaded and programmed so that it begins and ends according to the screen's progress.
Characters, scenarios and responsive eLearning games: SHIFT lets you create realistic scenarios with its lip-synched human avatars. Its responsive design ensures a perfect playback regardless of the device.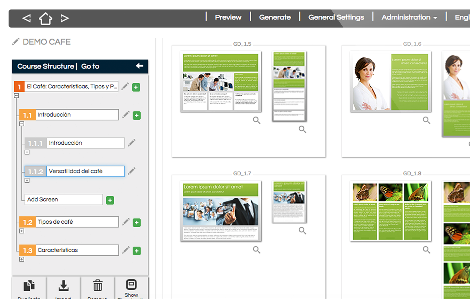 Image credit: shiftelearning.com
Tool #40 – ReadyGo
One of the fanciest HTML5 eLearning authoring tools featuring all the tools, content developers need to work on their eLearning and mlearning projects.
Productivity: ReadyGo lets you easily import Adobe Dreamweaver files into your eLearning courses. RTF Conversion facilitates users to upload several content types similar to MS Word, Excel, Powerpoint files, and HTML content; and ReadyGo optimizes it for web playback.
Course customization:ReadyGo offers various customization features including different types of style sheets, fonts, and frame layouts. Sidebar, title bar, services bar, and the bullet page elements can also be customized; and most features can be turned on or off.

Image credit: readygo.com
Tool #41 – RAPTIVITY
One of the most simple and powerful e-learning authoring tool. It includes more than 190 customizable interactions. It includes 30 interactions whereas Raptivity Suite includes 102 interactions, so you can choose the one with the features that fit you best.
LMS, CMS and LCMS compliant: Raptivity offers seamless integration between all major vendors including Blackboard, Moodle, and numerous others. It also helps you track user performance data using AICC, SCORM, xAPI, JavaScript or Flash Shared Object.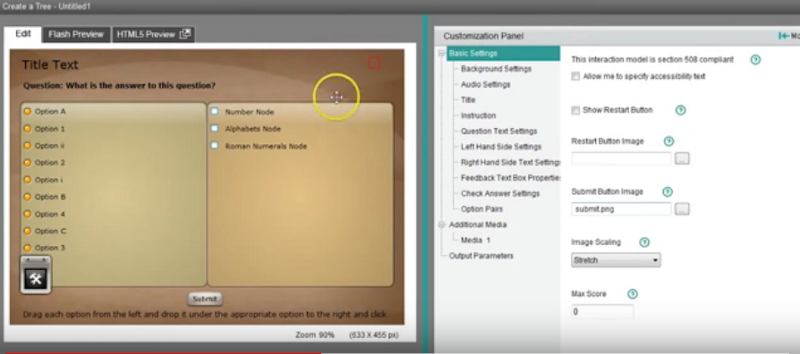 Image credit: raptivity.com
Tool #42 – SmartED
smartED is an authoring tool of Netex. Netex develops applications and service-based solutions delivering digital learning in organizations and academic institutions.
Integrated authoring & adaptivity:It provides a simple UI for customizing content. Instructors can update publisher's content and add new lessons and activities to build an individualized book for their students.
Third-party app integration :One of the best features in Netex is that it becomes even better when you integrate it with third-party apps. The e-learning authoring tool comes equipped with a few third-party apps, but you can always add more to that list from various content catalogues or video channels.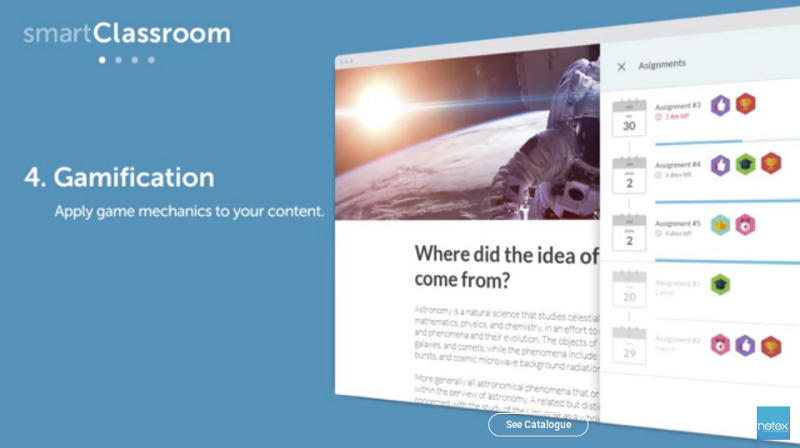 Image credit: netexlearning.com
Tool #43 – mAuthor
mAuthor is a powerful combination of an authoring tool and a cloud-based e-development platform dedicated to building a highly interactive digital content. This results in eContent built according to the e-learning standards. Content generated supports all desktop and mobile devices, making it perfect for modern technology-supported education.
Open architecture and powerful activities:Open XML data formats, HTML5 source code player, a dedicated API and Java scripts make it possible for the developer to expand functionality or add a new one.
Rapid and mass content development:Numerous flexible templates, ready modules, and pre-defined activities make it a perfect solution to create huge projects with tight timeframes. It helps you create your own library of functional and visual templates to support a massive production of eContent.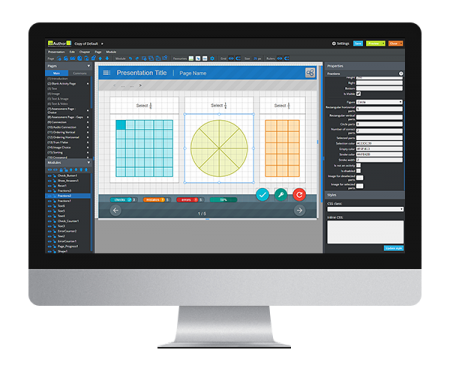 Image credit: learnetic.com
Tool #44 – Live Content Studio
Tutor pro works as a developer for the live content studio which navigates the users through tasks across multiple live applications.
Live assessment, detailed results: For each assessment, a click-by-click report is provided to both the candidate and the assessor. This includes each mouse event and keyboard stroke.
Live learning, live support: To reduce the training time every learner gets a live feedback. It eventually increases engagement and the return on investments.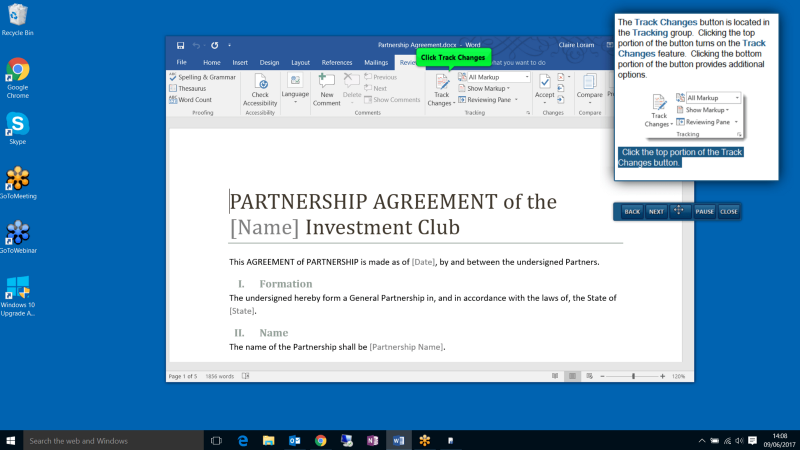 Image credit: tutorpro.com
Tool #45 – Litmos Author
It is an HTML e-learning tool offering asset management and collaborative with real-time content reviewing. The courses are stored in the cloud and can be accessed from anywhere.
Asset management: Litmos Author lets you upload the media assets and optimize them for playback on any device. It also allows you to upload powerpoint presentations and convert them into e-learning content.
Collaborative course development and customization: It provides an easy approach to eLearning. Content developers can collaborate on any project with some of the powerful features such as online chatting. Also, it gives users a tremendous customization potential.
Real-time content reviewing: This feature helps eliminating hassle involved in the reviewing stage. It empowers reviewers and permits them to organize the reviewing process in a much better and an accurate way.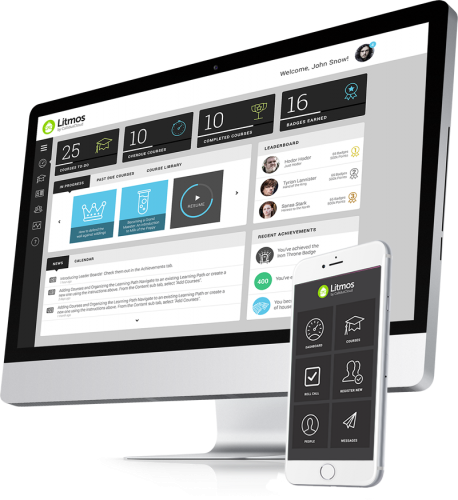 Image credit: litmosauthor.com
Tool #46 – Knowledge Anywhere Builder
Create Scorm 1.2 and Tin Can API 1.0 compliant content to function on any device.
Simple yet flexible course authoring: Create multimedia-rich courses from numerous templates in just a few minutes.
Rich multimedia support and LMS integration: Customized instructional graphics, high-quality videos, animations, audio narrations, software simulations and role-play scenarios. What else do you need to make a magnificent course?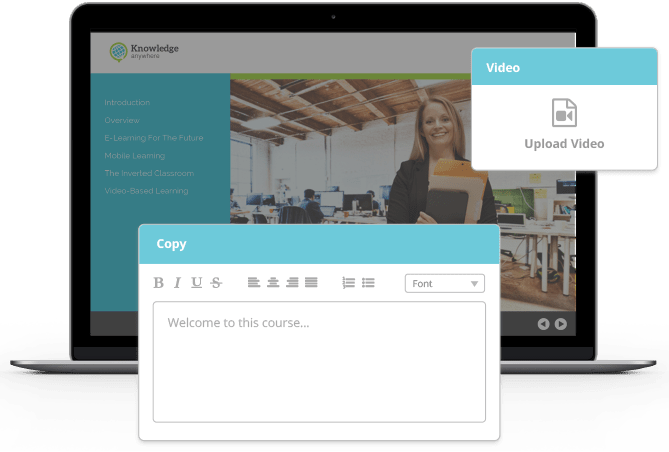 Image credit: knowledgeanywhere.com
Tool #47 – H5P
An open source e-learning authoring tool with some great features. It is available as a Moodle, a WordPress plugin, and Drupal module.
Share video content: Now create interactive content, presentations, games, advertisements and more. H5P allows you to easily export and import the content.
Supercharge your website with H5P: H5P makes it easy for the user to create, share, and reuse HTML5 content and applications. It also gives an authorization to everyone to create rich and interactive web experiences more efficiently.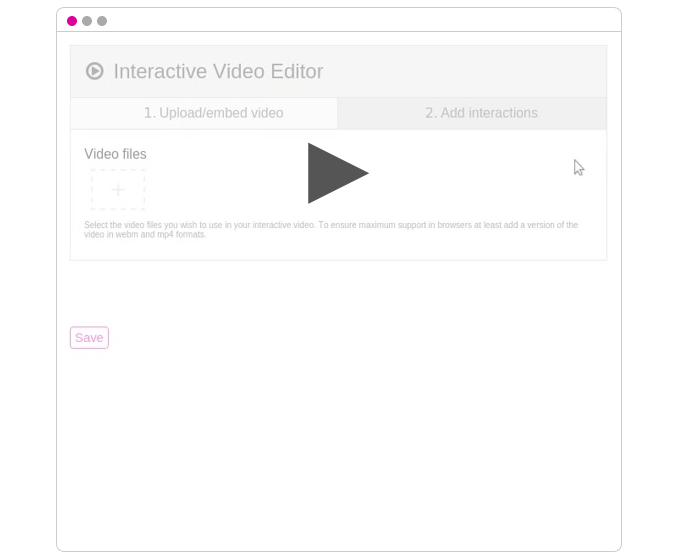 Image credit: h5p.org
Tool #48 – Genie
A game based e-learning authoring tool for the mobile generation. It is the next step to dull e-learning process.
Responsive templates and multi-platform exporting:Responsive templates and additional features ensure your content to be optimized for playback on any device. It also empowers you to export the content to multiple platforms compatible with Genie.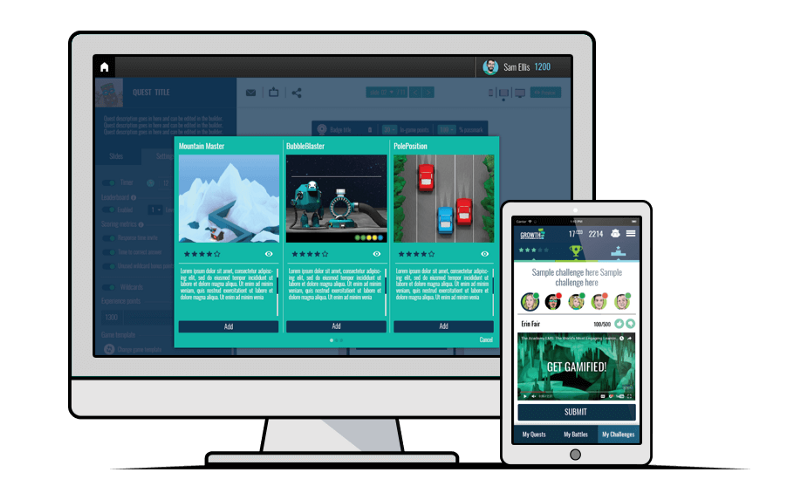 Image credit: growthengineering.co.uk
Tool #49 – eXact Learning Package
eXact helps you plan new projects, create, store, & organize documents, and manage your team to deliver beautiful learning content.
Supported formats and version tracking:eXact is compatible with SCORM 1.2, SCORM 2004, AICC, and Tin Can API. Version tracking helps you trace previous versions of the same file/document.
Create engaging content and custom interface:eXact lets you create unique and engaging learning with images, videos, and audio animations. eXact has a tie-up with Shutterstock which helps to add interactive media to your courses.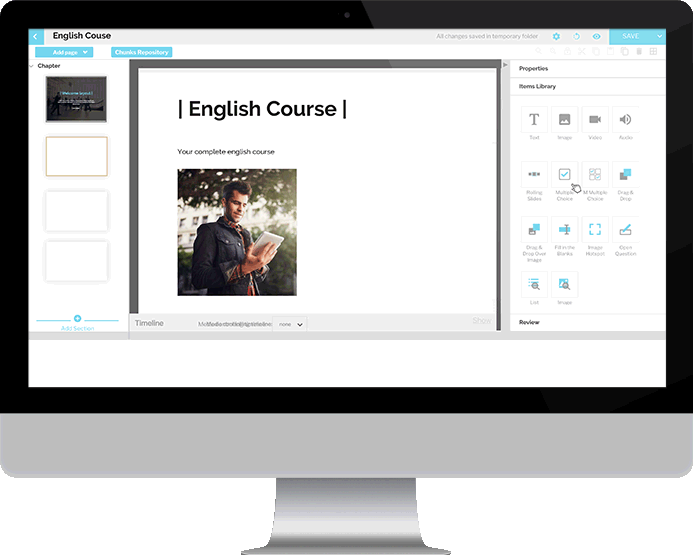 Image credit: exactls.com
Tool #50 – EVOLVE
An intuitive tools for a quick start building powerful e-learning content. It has some rich set of features that gives you total control of every aspect of course creation and presentation.
Image optimization: Upload an image and Evolve will adjust the size according to the device.
Absolute theming joy and complete brand control: Modify the look of your courses with Evolve's Theme Editor, whether it's the interaction of a page, menu, or various parameter. It empowers you to brand your course in terms of logo, brand colors, and several other aspects.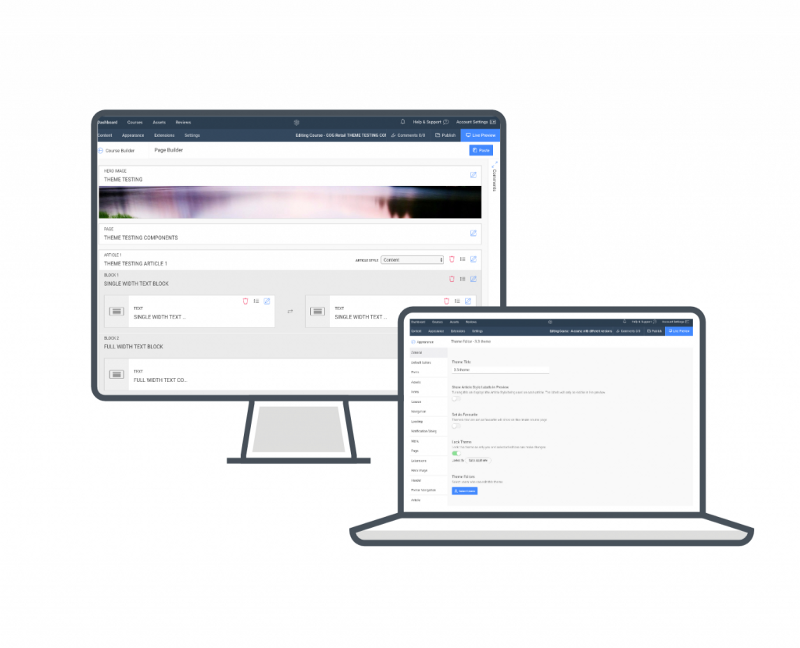 Image credit: evolveauthoring.com
Tool #51 – Area 9
Area9 is a cloud-based, end-to-end, web and mobile e-learning design, authoring, delivery, and reporting system. This is fully compatible with LTI, SCORM, and integrates seamlessly with LMS's.
Multilingual authoring:Area 9 provides user interface in 12 different languages and full support for multibyte character sets.
Real-time feedback and update:Two different feedback mechanisms: 'Challenge Button' which gives a real time feedback to content authors from users on question accuracy. Other is the 'Feedback button' which gives real-time feedback to content authors from users on content quality.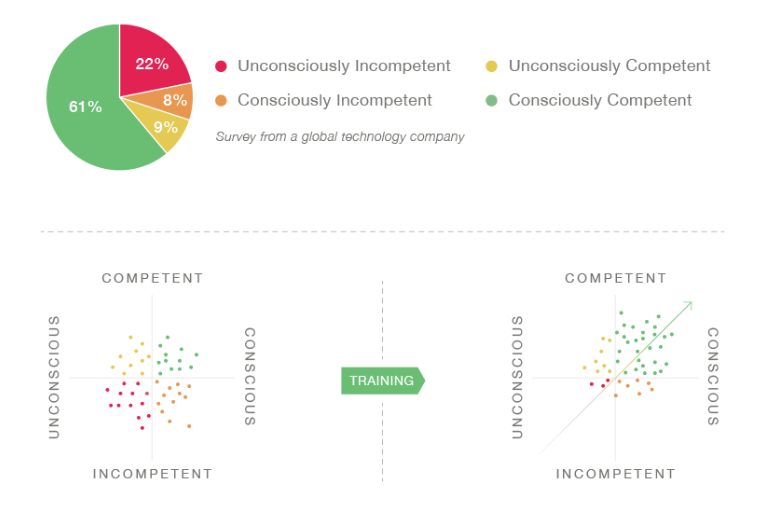 Image credit: area9learning.com
Tool #52 – MOS Solo
MOS Solo is a powerful and intuitive authoring-tool. MOS is installed locally and helps you create and edit e-learning content with ease in offline mode.
Enrich your learning content with integration:It has some rich features such as pictures, audio clips, videos, and flash animations.
Complete customization:The MOS LMS platform is a multi-site platform. It lets you fully customize your learning portals in terms of graphics and features, in order to be as close as possible to your learning target populations and learning themes.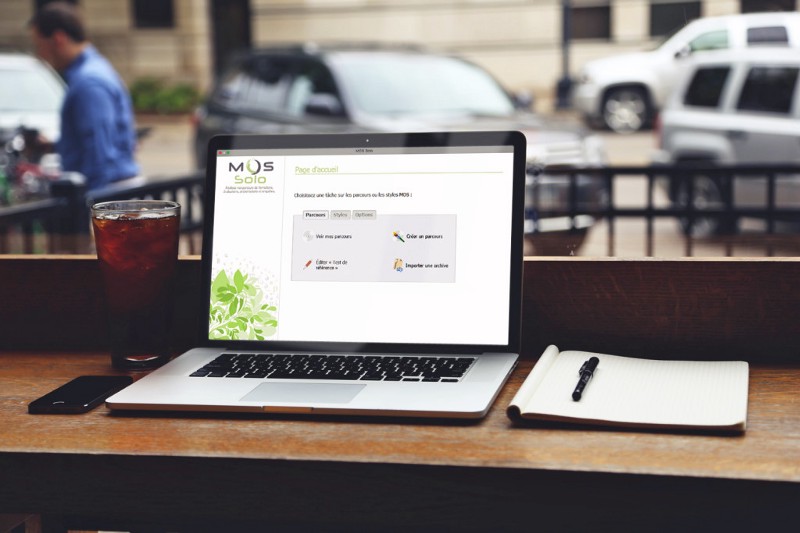 Image credit: mindonsite.com
Tool #53 – Instancy
A web-based e-learning authoring tool, software & system that empowers you to energize your training content with multimedia and HTML5-based presentations that synchronize audio and video with animated content.
Complete editor:Edit certificates, learning references, events, glossary, learning track, knowledge articles, survey quizzes, and webpages.
Microsoft converter:Transform your PowerPoint slides and design into word to engaging e-learning content, saving both time and costs when producing eLearning content.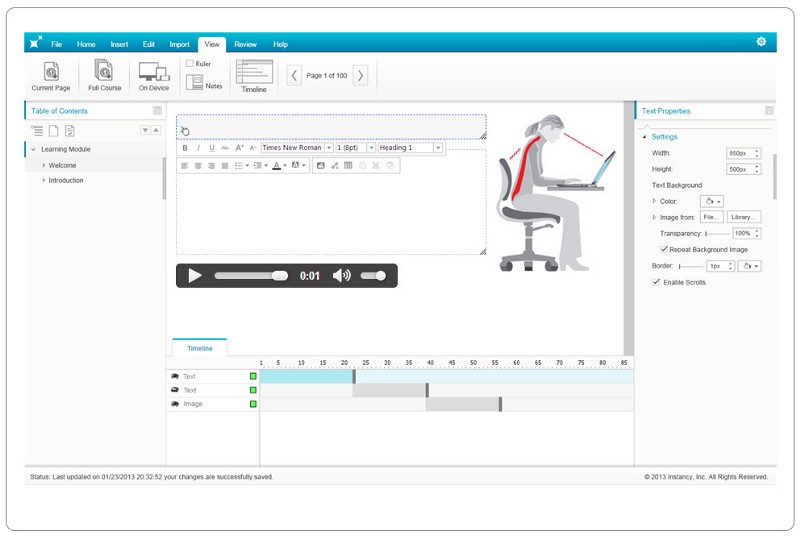 Image credit: instancy.com
Tool #54 – Kitaboo
A cloud-based content platform which helps you create-publish-distribute interactive mobile-ready content. A technology securely publishes and distributes eBooks on all mobile platforms and devices with powerful analytics and user insights.
Range of features:Kitaboo offers a range of features. Mobile responsiveness guarantees that your content will function immaculately on any device. Now use Kitaboo together with many well-known LMSs.
Smart interactivities, template variety, and version control: Fascinating features allowing you to embed interactive widgets for quizzes, videos or audios using simple drag and drop movements.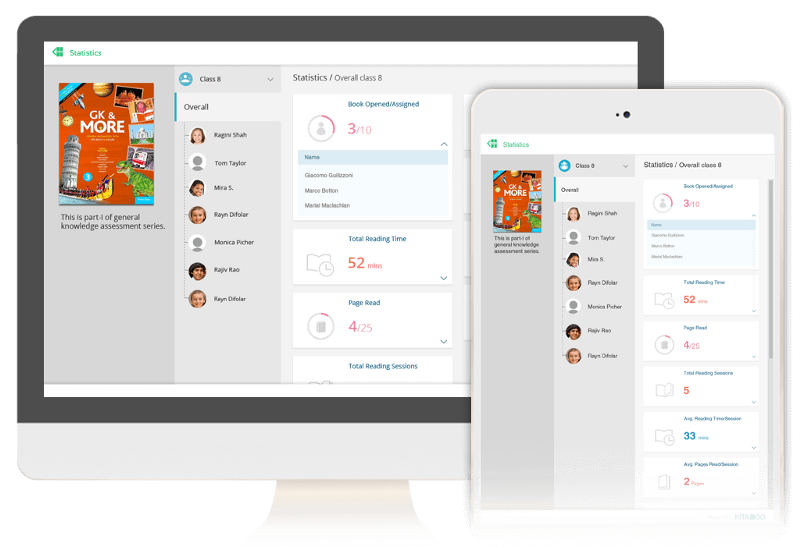 Image credit: kitaboo.com
Tool #55 – Lectora Online
Lectora is a powerful authoring tool offering real-time collaboration, automated versioning & backup, built-in workflow, project management, and integrated content management.
508/WCAG accessibility:Lectora and Lectora Online includes visible focus indicators, language declaration for the title & text, reading order control, closed caption ability for audio & video, and scope attribute for table headers.
ext block styles and test result customization:Lectora Online lets you specify if the online learner will be notified of the results or not. It also allows you to accompany text results with images. Text block styling tools include dashed lines, dotted line borders and shadow effects.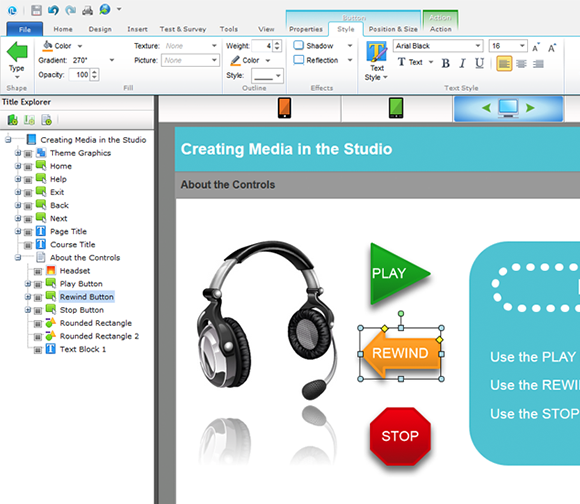 Image credit: lectoraonline.com
Tool #56 – Powersim Studio 8
It's time to easily create and maintain e-learning modules. The tool is an add-in for PowerPoint and is very easy to use.
Create PowerPoint presentations for e-learning contents. Keep updating course on time and technical changes. Auto update contact persons, department info, document names, icons, and hyperlinks. Incorporate multiple choice questions in assessments.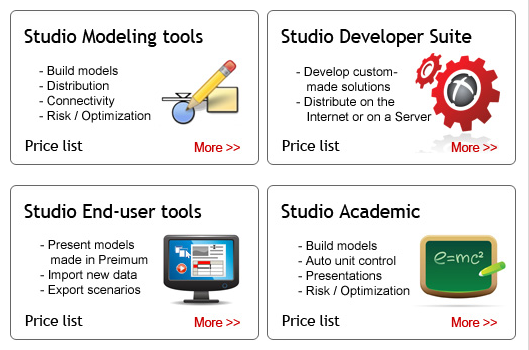 Image credit: powersim.com
Tool #57 – Presio
Presio lets you combine audio, video, and slides easily. It's a powerful and simple tool that allows you to record video alongside PowerPoint slides, images, and screenshots.
Presio has a very intuitive tabbed interface that walks you through the steps of recording, editing, and publishing. Presio supports a variety of media output formats including HTML5 and exports MP4, WMV, AVI, MOV, FLV, MP3, and WAV.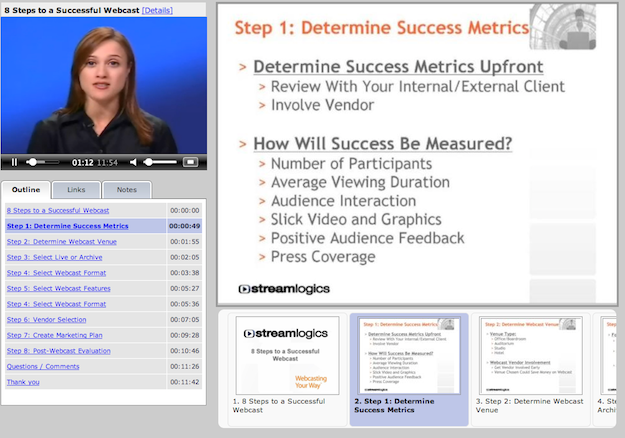 Image credit: 30hands.com/30hands-presio
Tool #58 – Respondus 4.0
Respondus 4.0 is a powerful tool used in creating and managing exams that can be printed to paper or published directly. This can be published directly to Blackboard Learn, Brightspace, Canvas, Moodle, and other learning systems.
Authoring:With Respondus you can create assessments and exams offline using a simple Windows interface. It supports upto 15 question types, including calculated and algorithm formats. You can also import questions from MS Word (including embedded images), rich-text, QTI, and tab/comma delimited formats.
Preview, publishing and printing:Preview questions before publishing them to the LMS. A "batch publish" feature allows assessments and surveys to be published to multiple courses in a single step. Determine point values and exam settings offline. Print exams/surveys directly from Respondus, or save files in MS Word or rich-text format.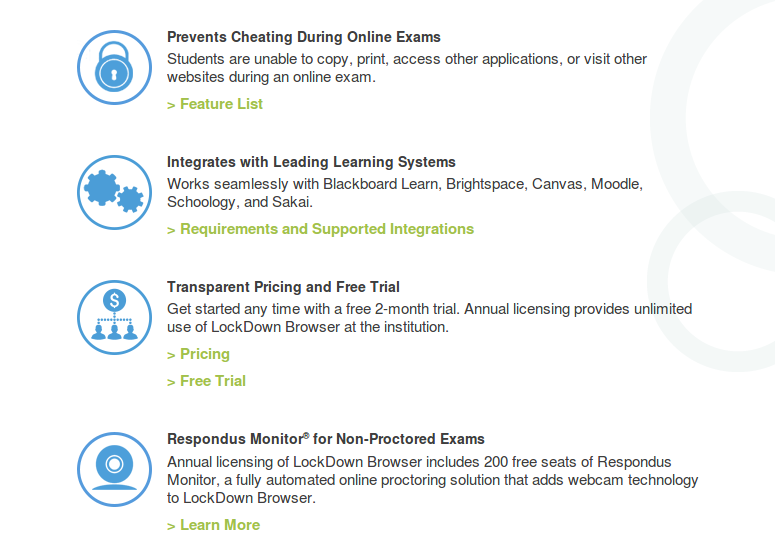 Image credit: respondus.com
Tool #59 – Brand Quiz
Now easily craft professional online quizzes & surveys, and track results.
Flexible integrations:Send data to all the popular platforms including all major email marketing services, CRM, and ship all your newly generated lead to the tools you already use. Use our native MailChimp and Mailjet integrations.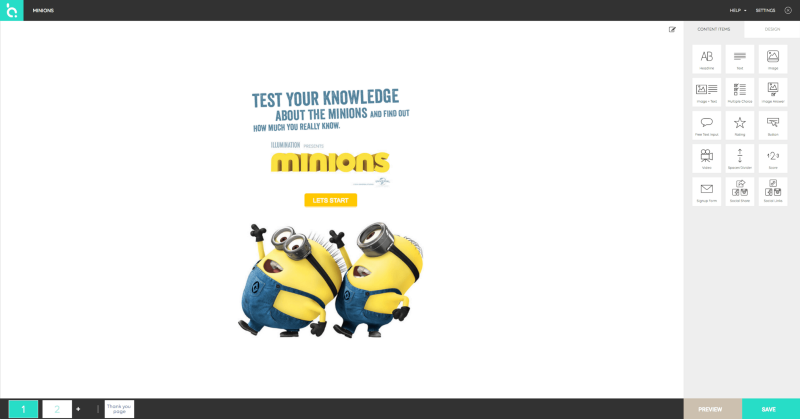 Image credit: brandquiz.io
Tool #60 – PODIA
A range of webcasting services designed to communicate your message over the internet. Podia helps you broadcast your message in an easy to use, attractive, engaging, and effective manner.
Simplicity of use:Podia creator produces content on demand with its intuitive and user-friendly interface. Live content is created using the Podia Live wizard — a simple yet powerful MS Powerpoint add-in.
MIS and reporting:Eager to know who viewed your presentation? Podia does it for you. Podia captures all kinds of viewer statistic and lets you view all the statistics.
Security and high standard:The security model in Podia permits to restrict the viewers to see the presentation or make it public. Podia servers are on a 24*7 availability.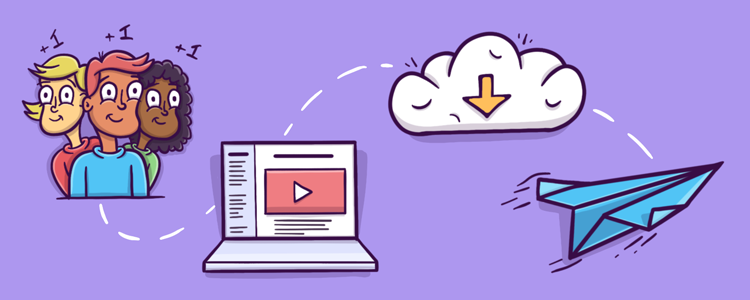 Image credit: podia.com
Tool #61 – Instant Demo
This is a screen recording software for presentation, training, and support. It allows you to record your desktop activity in real time. Also, you can create effective training materials in minutes.
High-quality recording:You can record high quality visual and audio activities. Record all visual and audio activity in high quality, zoom and pan-capture the video, record live sound & capture the entire screen.
Editing features:Now edit movie frames with our imaging software. Export your movie to any popular video format such as YouTube, Flash, AVI, and MP4.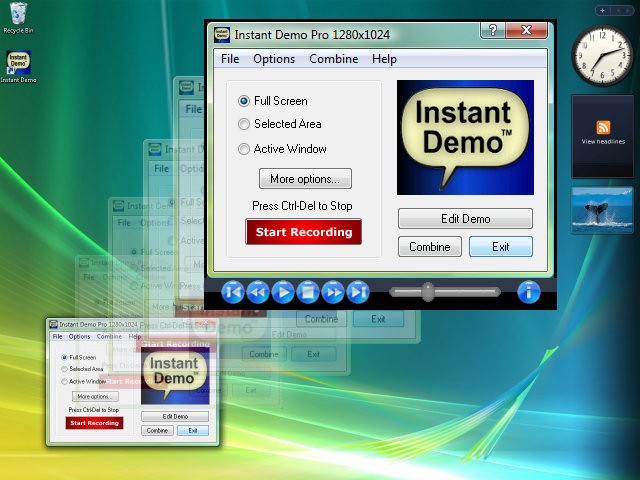 Image credit: instant-demo.com
Tool #62 – Lodestar
The LodeStar online learning authoring tool helps instructors create engaging and effective activities in support of their online courses.
Widgets:Widgets enable you to design simple interactions quickly. They are designed to capture your content and then display it plainly in the HTML editor.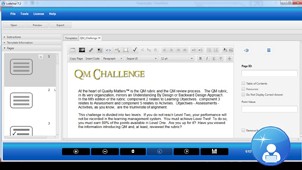 Image credit: lodestarlearning.com
Tool #63 – Learncast
Learncast focuses on content delivery, Marketing, and Advertising. It allows you to test and track students with real-time results. Find & share information with peers and experts, and provide pre & post training to follow up with the learners.


Image credit: learncast.com
Tool #64 – LAMS
Design, manage, and deliver e-learning courses with LAMS. LAMS helps you personalize the learning content for each user.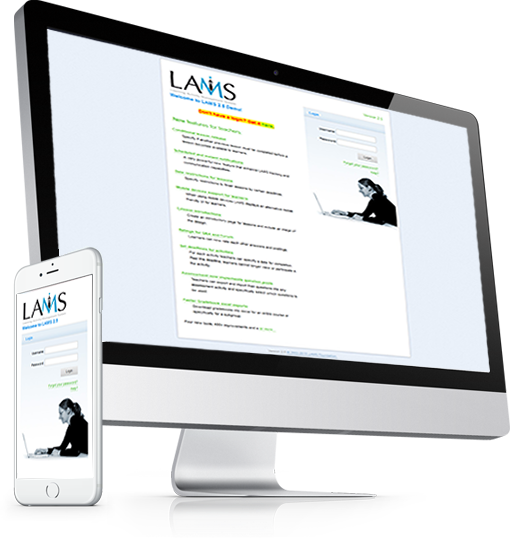 Image credit: lamsinternational.com
Tool #65 – PARADISO
Paradiso is a web-based tool, used to create dynamic and interactive content. A software creating engaging content.
Social tool:Paradiso includes features such as chat, project blogs, comments, RSS feeds and community dashboards. So, you can view the projects that others are working on.
Convert PowerPoint to SCORM easily: Your powerpoint presentations can easily be converted into SCORM package.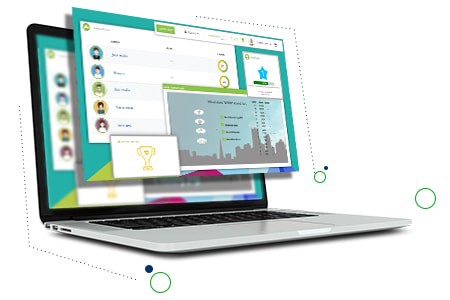 Image credit: paradisosolutions.com
Tool #66 – isEazy
This is a cloud-based e-learning software used to create interactive content and professional e-learning courses quickly and in a hassle-free manner.
Flexible editing, slide-based and template system:Creating, editing, and moving elements is so quick and easy. You can choose the template of your choice and you can later change it too.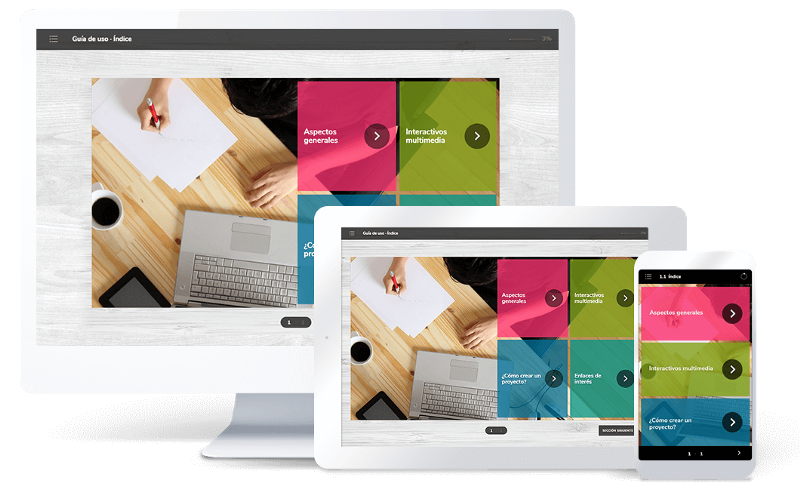 Image credit: iseazy.com
Tool #67 – Pixie
K12 Share tech safe online service is a creative software designed for students. A student can share ideas, imagination, and understanding through a combination of text, original artwork, voice narration, and images.
Some great tools: Add and edit text, record narration, paint original images, paint with symmetry, add backgrounds & cliparts from a large library, add photos directly from Pics4Learning, capture images from webcams, use hundreds of curriculum templates & collaborate on projects in real-time.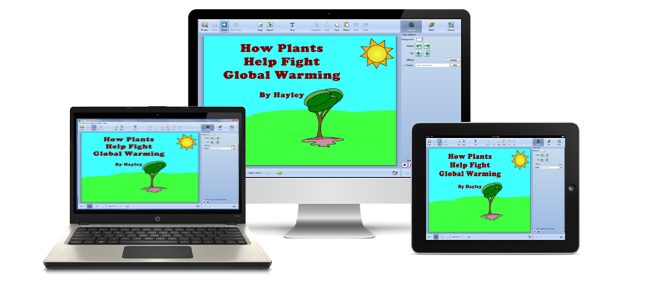 Image credit: tech4learning.com
Tool #68 – Xerte
It is a free-for-all open source e-learning content authoring tool. Create interactive learning objects with this multi-functional content development tool.
Export content as Zip files on the desktop and online version of Xerte
Set privacy of the exported files to private, password protected or public in the online version
Create sequences of online learning activities
Multiple-format Compatibility (FLV, flash, iSpring Movie, Jing Movie, etc)
Create quizzes with different question types: multiple choice, filling the gap, etc.
Interactive components: hotspot image, Button sequence, drag and drop labelling, etc.
Viewer editable presentation output: colour scheme, screen size, text font, text size and volume.
Embed Google Map, YouTube clip, Delicious bookmarks, QR code.
Xerte is platform independent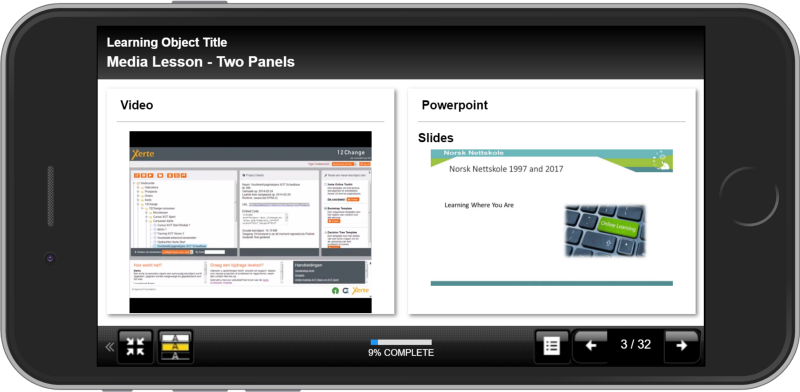 Image credit: xot.xerte.org.uk
Tool #69 – eXe
An easy-to-use educational content authoring tool which does not require any proficiency in HTML or XML.
Create and develop web accessible content
Export resources in IMS Content Package, SCORM 1.2, or IMS Common Cartridge formats or as simple self contained web pages
Create sequences of online learning activities
Activities can be ordered and sequences can be branched
Display equations, images and media files (Quicktime, WMV and Real Media video files)
Simple Multiple Choice Questions (MCQs) and quizzes.
The presentation of the output can be displayed using a range.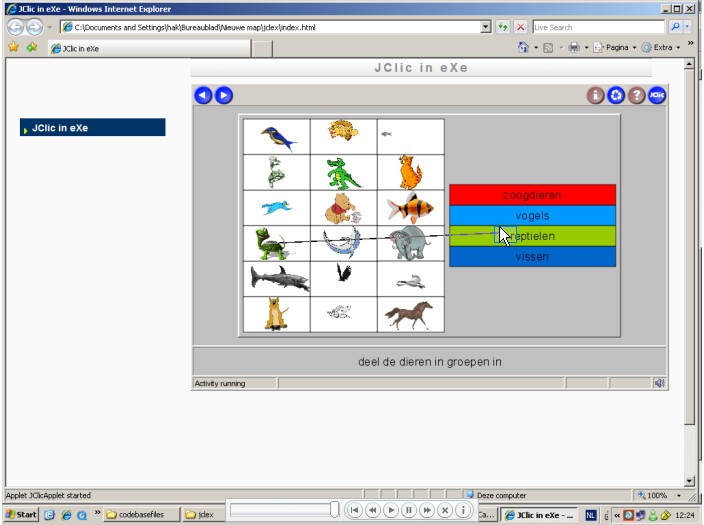 Image credit: exelearning.org
Tool #74 – Publisher Pro
Create media-rich content with this powerful authoring tool. It comes equipped with tons of features and cross platform compatibility.
Universal media Integrator — Create content on Publisher with media like pictures, videos, pdf and audio.
Compatible with Microsoft IE, Firefox, Opera, Safari, Chrome.
Tablets, Smartphones interoperability with all standards LMS AICC, SCORM 1.2 and 2004 SCORM.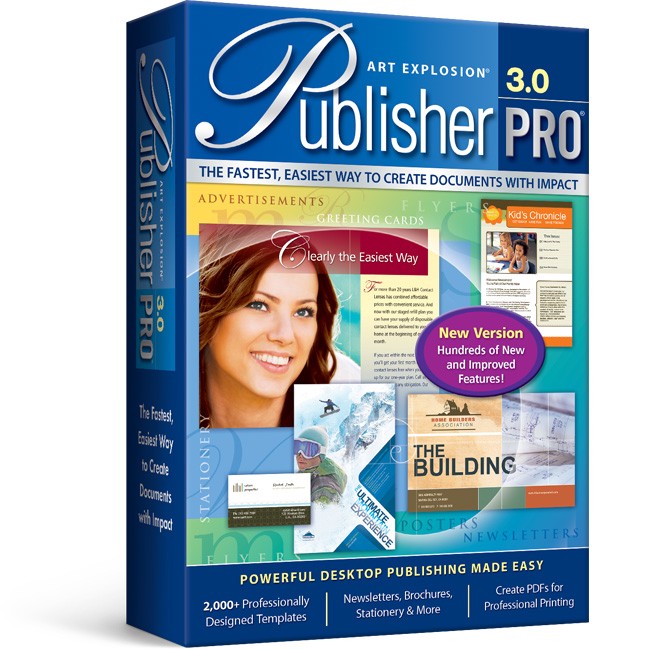 Image credit: www.novadevelopment.com
Tool #76 – eCoach
E-coach is an authoring tool combined with an LMS. Create, manage, and share learning content with an easy-to-use interface.
Create course, lesson, and quiz — Combine lessons and quizzes into interactive courses with 35 premium templates.
Share and analyze — Share content via URL and SCORM or embed on your website. It is a cloud based tool so it receives regular updates. Track your content's performance with live analytics. Get real-time feedback on your training delivery.
Cross platform availability — The tool is also available on mobiles. Learn and Create content on the go.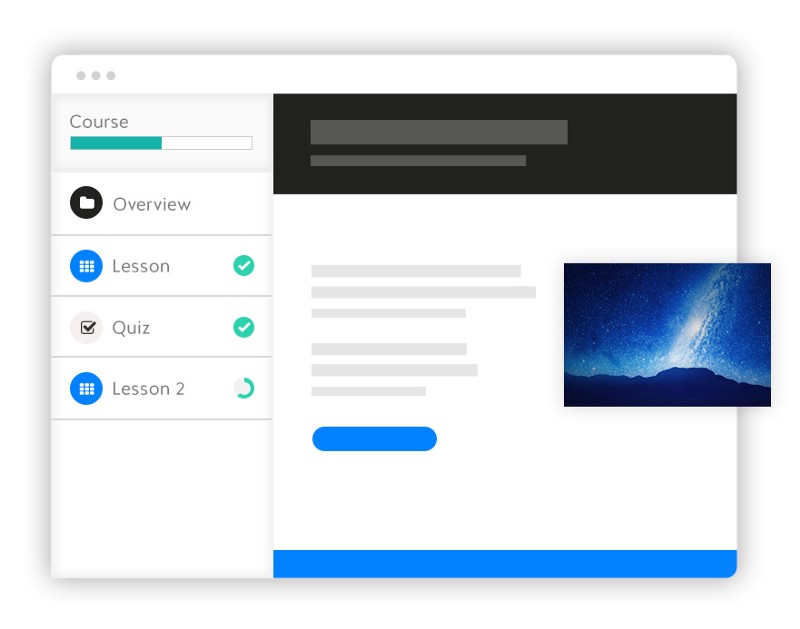 Image credit: ecoach.com
Tool #77 – Evercam
Evercam is a simple, fast, and intuitive authoring tool which allows you to capture your learning content. It indexes videos as snippets making it easier to edit them in post-production.
Embed multimedia
Create animations
Import audio for your recorded content
Audio Synchronization
Themes for creating engaging content
Make quizzes and video notes in video post-production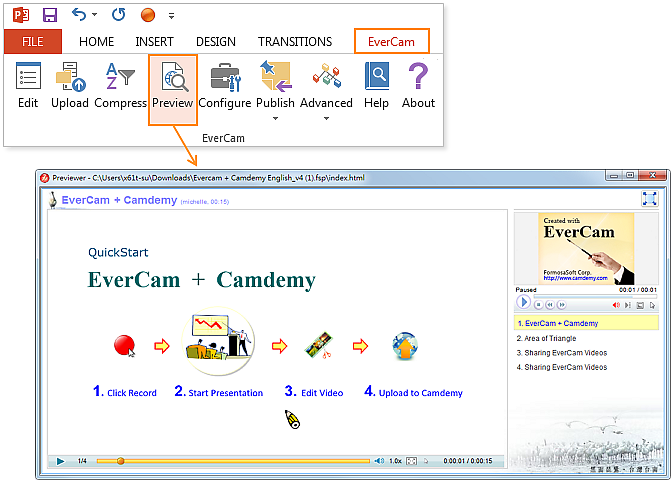 Image credit: formosasoft.com
Want to know more about which which one should you choose? Contact Examination Online for free consultation.
P.S. Can we send you an email?
Once a week or so we send an email with our best content. We never bug you; we just send you our latest piece of content: