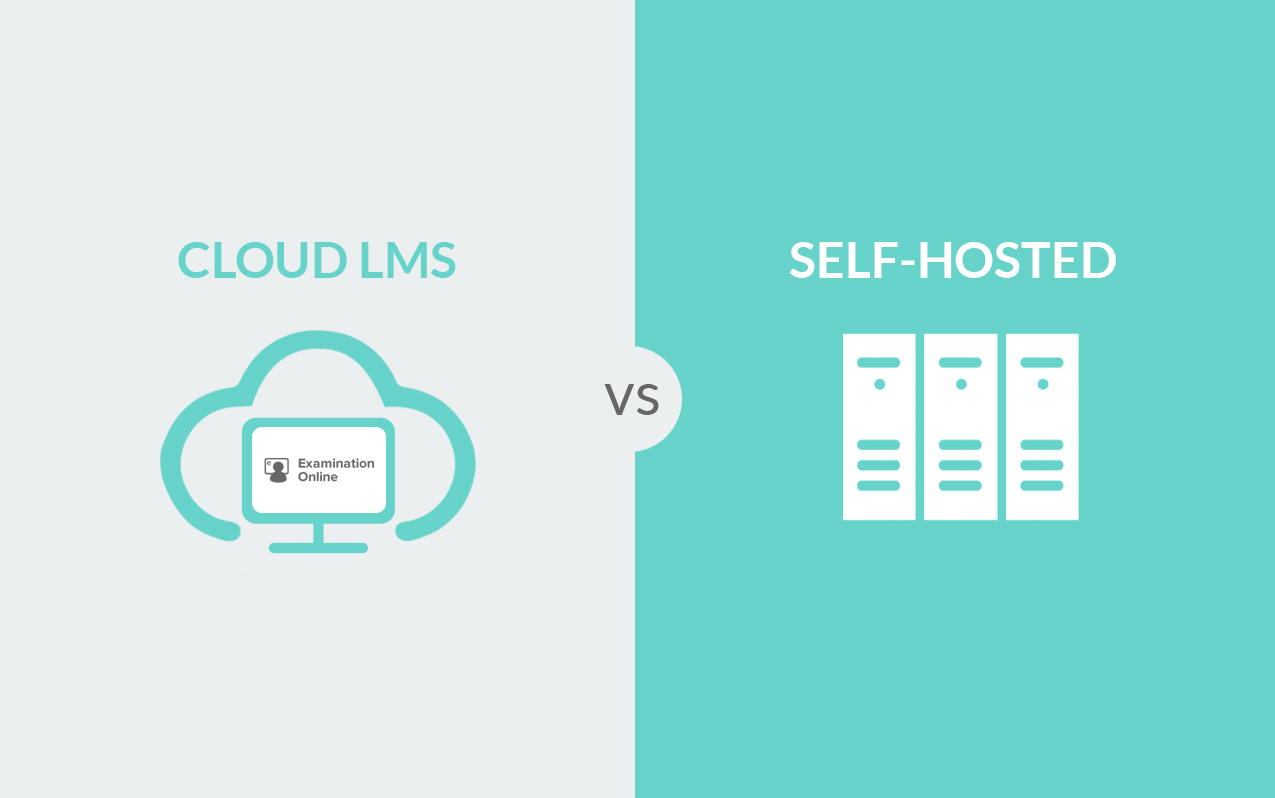 Choosing Between Self-Hosted and Cloud LMS: 5 Questions to Help You Decide
Deciding between a cloud or self-hosted solution is one of the important decisions you'll make while procuring an elearning solution for your business. The decision will affect how you can implement and manage a training solution.
While on one hand, selecting a cloud-based LMS can simplify most of the managerial concerns like installation & maintenance. On the other self-hosted solution is better if you wish full control over performance and management.
Still not sure? These questions will help you decide on one
How do you expect the training to scale?
The decision to buy a solution will largely depend on the current needs and how you expect them to change in future. Select a platform that best fits right now, if you expect the number of users to remain stable over the next few years. Opt a scalable solution, if you expect a surge in use.
With a self-hosted solution, the technical team must ensure that platform adapt changes in usage patterns from anywhere between 1000 users per month to 10,000 users per day. On the other hand, most cloud-based elearning solutions can adapt surges in usage patterns easily.
Research how will the pricing adapt to changing needs. Select a solution which is affordable as you grow.
How will the LMS handle security and disaster recovery?
Security is prime. An online solution must be secure and an elearning solution is no exception. Your must be confident of LMS provider's ability to manage user authentication, data backups, disaster recovery as well as access permissions.
Vet LMS vendors on security issues like SSL certification, strong password support and configuration of various security elements. Consider matching organization's security policy with those offered in LMS.
In case of self-hosted solution, you need to allocate responsibility for security, backup and recovery of the system to a technical team member. For cloud-based LMS, you won't need such allocation, as the security-related matters will be handled by the vendor.
Which browsers and devices will LMS support?
Determining browser and device related requirements is one the prerequisites in deciding an LMS. You can practise control on software installations, if your team size is small. With a larger organization, it can get limited. In that case, specify browsers and devices authorized to the LMS vendors.
The organizations in past had desktops ensuring all employees use the same browser. Now there are desktops along with BYOD (Bring Your Own Device) trend, where employees work on various hand-held devices. An LMS must be compatible to offer flexibility of working from various devices.
You must also consider whether LMS would have internal users or external users like partners, suppliers, and customers. In case of latter, a cloud LMS can be the right fit, as it offers a compatible solution supporting all browsers and devices.
Does it integrate with other systems?
Before you decide on an elearning solution, consider how will the platform work with other existing applications in your organization. Analyze the level of integration you need, this can affect your selection. An integration makes it easy to add users, deliver great user experience and generate better reports. Explore the SSO and API service offered by elearning solution before help you decide.
How will you access the training data?
The answer to this depends on your reporting needs. A cloud-based LMS suits most of the reporting requirements. However, the quality is something you must consider, as reporting functionalities vary from one solution to another. Select vendor which offers filtering range, export options etc. If your team includes data specialists, you may need extensive access to data more than what cloud-based LMS offers. In larger organizations, there exist need data integration with other applications like HR and finance. Centralise the data to support implementation of tools. If that level of reporting matters, opt LMS which offers you an extensive range of API options to extract details.
Wrap up
Choosing between a cloud and self-hosted solution can be tricky unless you precisely get an  idea of LMS features that can best fit your organization's needs. The above-mentioned factors can let you narrow your search of LMS and choose the one which matches your priorities. Ensure that the solution you select follows the best practices for uptime, security, and ease of integration.
If you seek an LMS, which can easily modify, integrate and add users as you scale without bothering much about technical aspects, then contact us.
P.S. Can we send you an email?
Once a week or so we send an email with our best content. We never bug you; we just send you our latest piece of content: