"Customizing" LMS : A story about Angular 2 & Online Training Solution
Over the years, Mark tried out multiple services and platforms to help his staff understand the power of IoT. But most of the platforms did not go the extra mile like he expected. He wanted to make education services smart and seamless.
Mark not only wanted to provide training but truly make an impact inside his organization with the help of IoT. The quest was to find a solution that evolves with the organization. He started digging deeper into what would suit his requirements the best.
The search for the 'right' solution begins!
Mark found Examination Online and shortlisted us along with many off-the-shelf platforms.
In the very first conversation, we discussed his requirements and our existing code base that would help reduce the cost and time. Mark wanted a solution that can be customized from UI to the backend architecture.
Apart from the usual training solution capabilities, customized requirements included :
Integration with the current Angular2 internal management system.
Forum with a lot of gamification rules.
Extensive focus on building a strong assessment system.
Flexibility of selecting specialization aka "course track".
Live audio — video streaming capabilities.
Many to many mapping of specializations and courses.
Native announcements for all the users.
Add special user with special powers: Mentor.
Forum integration with the training platform.
Adaptive timeline based on user's learning pace.
Progress-based badges and certifications.
Knowing this, we knew that we were already ahead of all the ready-to-use solutions.
The ah-ha moment!
In the discovery phase, we discussed about architecture design, user experience, content structure, UI palettes, forum management, IoT research et al. As we dug deeper, it became clearer for Mark that this is not only about his organization, but it also applies to others looking to introduce IoT in their organization.
It was time to introduce the idea to the world
With all the notes from the conversations and brainstorming sessions with Mark and his team, we drafted the specifications, signed the contract, and off we went!
Things were not all sunshine and rainbows,
We did hit a few roadblocks along the way.
Challenge 1:
Mark's internal management system was built on Angular2 and wanted to use the same for the training platform. It meant lesser hassles and easier maintenance for his tech team.
Challenge Accepted:
It made sense to keep everything in one tech stack.
It meant :
Better interoperability of different systems
Reduced efforts on creating end-points of the legacy system
We quickly built components on top of the internal management system and connected it with our ready-to-integrate training modules.
Mark's tech-team was happy!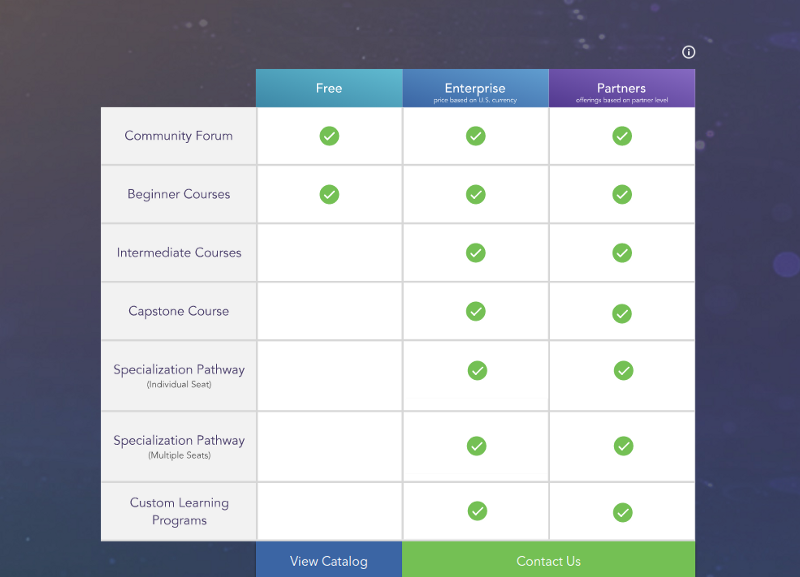 Challenge 2 :
Mark wanted the auto sign-up feature for his staff but full registration for outside users.
Challenge Accepted :
All we heard was HACKED HACKED HACKED!!
We quickly moved on to implement LDAP authentication for new user registration and SSO implementation for his staff.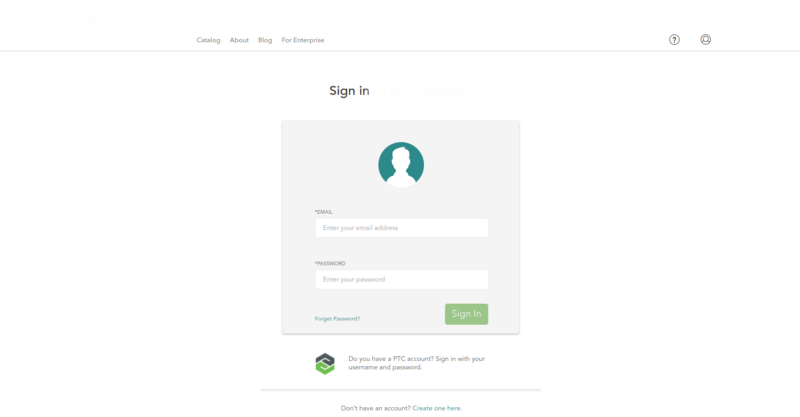 Challenge 3:
Make Angular2 app crawlable. Yikes!
Mark wanted the forum to be crawlable for SEO capabilities and would help the platform get more attention.
Challenge Accepted :
This has been a topic of discussion for Angular framework, even before it was released.
Our marketing experts suggested the "Pre-Render" route and test the waters for a few days.
It worked and traffic started flowing in on the beta forum.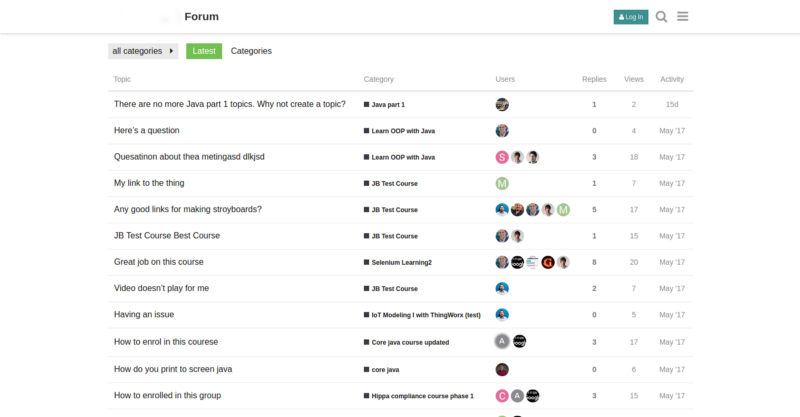 Challenge 4:
Track everything and report everything!
Challenge Accepted :
Instead of jumping right in to code, we hung out with our "Whiteboards & Sticky notes" for a few days. Mapping all the metrics to all the screens and sketching out dashboards, we were somewhere here –

This was the phase, when we both really started to feel for each other. Compatibility came to us naturally, ideas flowed, and the implementation was smoother. In fact, we were even completing each other's sentences. We moved from one dashboard to another to another, suddenly we had created something that went way beyond what we had envisioned.
Mark was elated!
Bigger, better, crazier!
Post the initial launch and initial rounds of feedback from the users, more changes came in. Now, Mark is ready to go a step ahead and launch a 2.0 with even crazier & bigger ideas. For the love of working with Mark & his team, we jumped on board for 2.0 too.
If you wanna know, what happened with Mark's 2.0, stay with us here to get the inside story.
Want to implement crazy ideas like Mark? Connect right away! We can help you save thousands of dollars.
P.S. Can we send you an email?
Once a week or so we send an email with our best content. We never bug you; we just send you our latest piece of content: