How to Design Self Paced Employee Training
Self paced employee training relies heavily on the individual learner's prior knowledge and their need to learn new things. Designer or you can say instructional designer plays an important role in ensuring that the self directed employee training courses are designed to meet the needs and goals of the employees and their employer.
We have examined a number of self paced online courses that we have designed for our clients. The purpose is to understand what elements of self paced module can improve learning, and how to enhance employee engagement with the course content as well as their perception of social interaction. Here are the aspect that you must focus on to best educate your employees:
Understanding employee characteristics for LMS relevance
Employees are primarily adults and your LMS must meet the needs of those adult learners through self paced training. Your instructional designer and course developer must understand the fact that learning for employees differ from students. Employees have greater responsibilities and situations that can interfere in their learning. Employees are even more motivated because their course content is directly related to their everyday tasks which promotes higher job satisfaction.
While designing your course, ask yourself following questions:
Whether the structure and degree of course is influenced by the level of prior knowledge of your employees?
Do employees perceive a sense of engagement with the course content and connection between the instructor and themselves.
Structuring the courses for your employees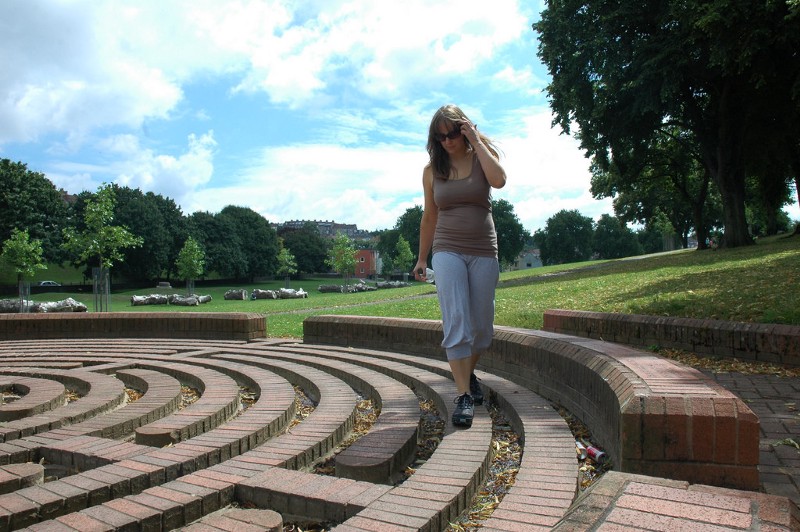 Image Credit: Flickr
While designing your courses, structure the material in a way that allow your employees to easily make sense of the new information and walk on the correct path. For instance, your LMS would allow you to create weekly assessment or individual module. But, the best way is to purposely select the best suitable module while creating the courses. So, even if your employees select self paced learning module, they will automatically move in a direction that is best for them.
Employees continually integrate new knowledge into their prior knowledge. It's important to ensure that your LMS is built on employees prior knowledge and constructed experience. You must focus on how instructions can be structured so that employees are able to make sense of new knowledge, even when what they knew changes. Further, the course should be relevant to what employees would need and use.
Your LMS must not be jumbled mess but have a map that allow your employees to get back there. The formatting of your LMS must be such that it outlines all the stuff, so that every individual can start the course from the stage they want and skip the thing they know. For example: grouping topics into specific categories, so the employee is aware about the complete course and go to a specific area.
Making it more adaptable and interactive
In context of self paced training, interaction is solely between the employee and the material. It places more responsibility on your LMS. This is evident that you must emphasize on employees' interaction and communication with the instructor to make it work.
Video potentially plays a vital role in improving interaction. To create a sense of engagement, you can include annotation in the instructional videos of your course. Annotation allows employee to get explanation of the content while the instructor is modeling. This actively engages employees as they are able to hear and see exactly what instructor is explaining when they model.
Also, to promote interaction between employees and instructor, one of the best solutions could be personalizing it by adding picture-in-picture to your videos. Through this, instructors are visible to the learner alongside the learning content. Providing employees with a perception that they are interacting with the instructor in reality. This would also help employee to pick up subtle cues from facial expression, voice intonation, enhancing the interaction.
You can also use screen capture programs to enable your employees to record computer screen, presentation as well as annotations.
While designing a self paced employee training course, it's important that you utilize research based design principles like the one's we presented in this blog. This will ensure that your LMS fulfills employees' needs which in turn ensures higher success rate for your business.
If your LMS isn't powerful, it can weaken your employees' learning. This is the time you contact us at examinationonline.com.
Have anything to add on to our list? Please do share!
P.S. Can we send you an email?
Once a week or so we send an email with our best content. We never bug you; we just send you our latest piece of content: