Getting Mobile Learning Design Right: 7 Best Practices to Follow
The ever-increasing usage of mobile devices has resulted in a growth of online learners who would like to access course on-the-go. Viewing course on the tablet or smartphone is different from laptop or desktop, as a result, there is a surge in online course creation  exclusively for mobile devices. Having a mobile first approach lets you create an e-learning course that works well on all devices and offers a valuable learning experience to learners.
Here are some ways to make mobile learning a useful and engaging experience: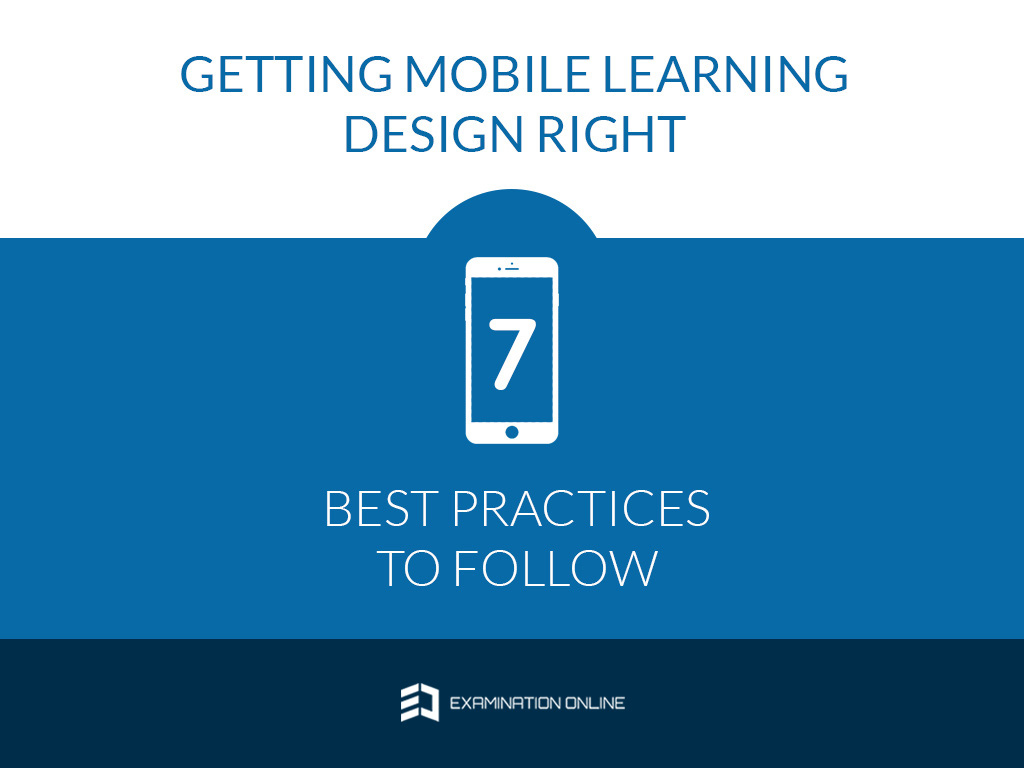 1.Improve readability with color
Colors enhance understanding and act as psychological triggers. It symbolizes an action,  evokes emotions and makes concepts interpretable. Hence, use colors discreetly in the online course to facilitate learning.
For instance, a red button/ icon can symbolize 'stop/ go back/ no thanks' icon, similarly green can be used for 'proceed/ next.'
It is important to bear in mind excessive use of colors can result in cognitive overloads. Therefore, maintain a right balance while using these.
2.Keep low information density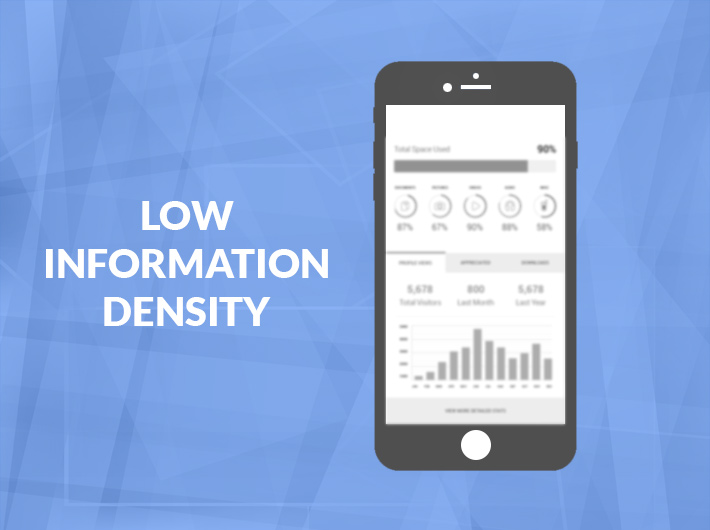 Frame the content to fit in the shorter attention span of learners. Create bite- size chunks of information no longer than of 5 minutes and avoid packing too much in it. The course content must be specific, knock off anything which isn't absolutely essential for the course. Create and place courseware sections as a stand-alone module to allow learners view the content and access it whenever they wish to.
3.Minimize scrolling and clicking
The content design must carry a layout which offers ease-of-use to learners and the desired content/ screen should be maximum 3 scrolls/tap or clicks away. If the course content is lengthy then break it into different screens and provide navigation with 'next' button.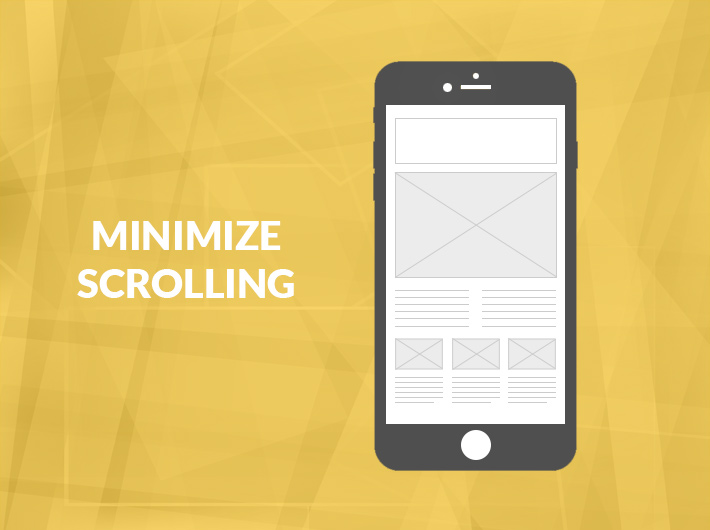 Display mandatory menu items at the bottom of screen and those containing course lessons right on top under the icon 'Menu'. The course design must guide learners to further content schematically and do away with any probability of clueless tapping in search of a lesson.
4. Keep it simple
The mobile learning platform must offer an interface simple to navigate and operate with single thumb or two thumbs maximum. Keep in mind, smaller screen sizes make it all difficult to operate, than on laptops and desktops. Hence, place sizable buttons/ icons for selectable areas on the screens. For instance, 'Lessons' option in bigger fonts can guide learners to other sub-menu items/ course contents of the curriculum.
5. Design for visual clarity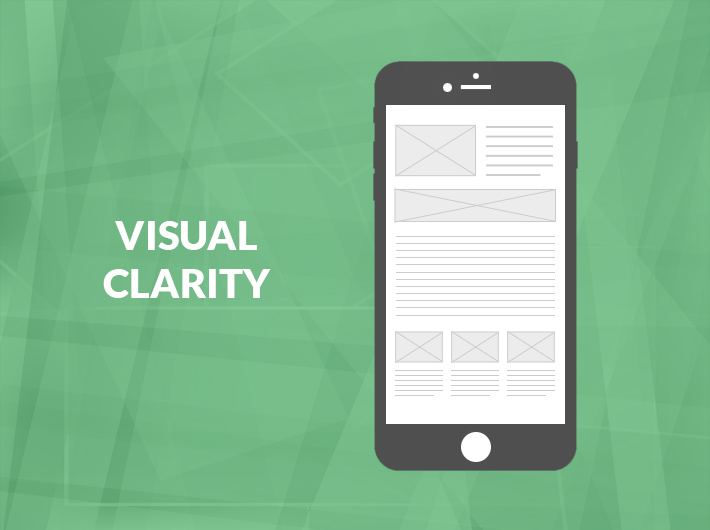 A mobile learning course must be designed in view of the mobility. The learners can access platform in any situation and location like outdoors, experiencing variation in light,  noise or in public transportation with frequent interruptions.
To facilitate learning process in these situations, design course using an assortment of icons, colors, and symbols. Place these elements along with simple and crisp content in a readable font and short paragraphs. Convert text-heavy paragraphs into shorter ones and small paragraphs into bullet points.
6. Reduce loading times
Irrespective of the device or browser the learners use, they would not like to wait long for online learning platform to open. Compress the course content and keep it all basic.
Some basic tips like wrapping content in zip file can deliver an abundant online course in a fraction of the time. Apart from this, eliminate excessive blank spaces, graphics, and borders which do not add any value to the learning course
7.Preview your eLearning course on various devices
Before you go online, make sure that your e-learning course runs optimally on all devices. Review screen placement of all course elements like fonts, images, graphs, videos across devices. If there is a miss, then go back and make changes before testing it again.
Wrap up
There remain numerous considerations while creating content for mLearning, which is different from eLearning in general. To successfully design, you must think when & where learners will access the course and how can you make the learning process easier.
Willing to create a user-friendly online course, that's just right for your learners? Contact us
P.S. Can we send you an email?
Once a week or so we send an email with our best content. We never bug you; we just send you our latest piece of content: