Linguistic Intelligence Part-II
In my earlier post, I raised some questions about the prerequisites for learning to happen. In order to explain the point "why education can only happen as per the wishes of the person who wants to learn?", I touched upon the theory of "Multiple Intelligences", a research carried out by Howard Gardner, a Harvard University neuropsychologist and educator.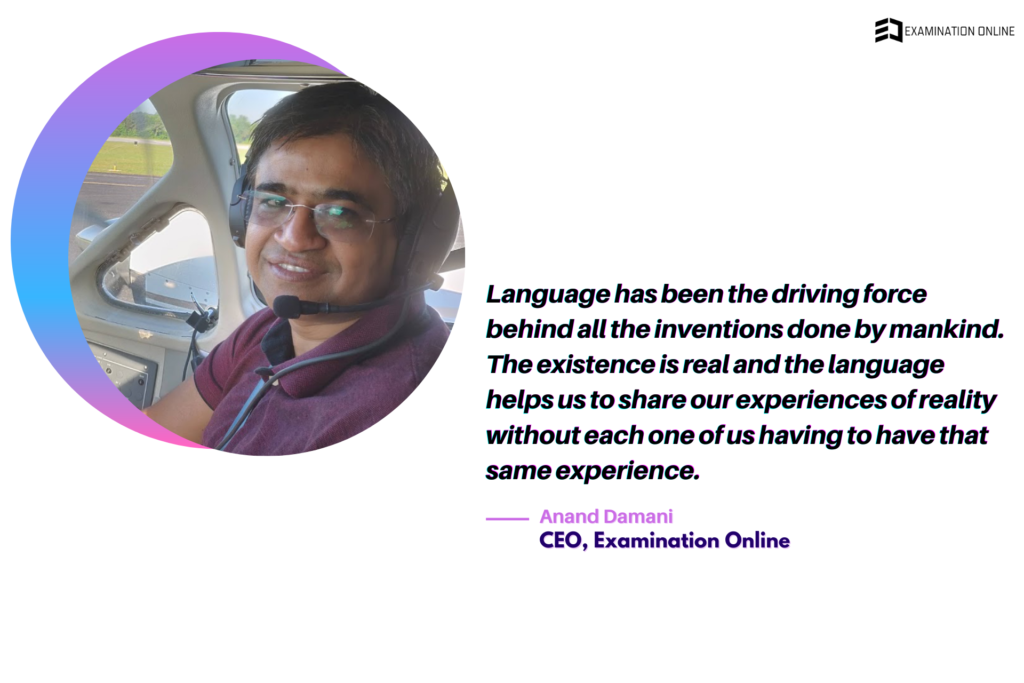 In this post, I will be elaborating on Linguistic Intelligence. I will also be sharing examples of projects that the Examination Online team has done, such as building solutions for clients aiming at the linguistic intelligence of the users.
So what is Linguistic Intelligence? In his theory of language acquisition, Noam Chomsky coins the term "Universal Grammar". Chomsky discusses how a child from any culture will pick up that language. Children carry around with them the basics of all languages. Upon interacting with any culture and its language, the child sets parameters to match that particular setting.

In plain language, linguistic intelligence refers to the human' ability to understand and deal with the spoken and written language. Linguistic intelligence has been highly valued in education as it includes reading, writing, speaking, and other forms of verbal and written communication.

We at Examination online are aware that all those run of the mill ready-made "one-size-fits-all" solutions have so many limitations and zero flexibility.

Examination online's expertise lies in building comprehensive solutions that are tailored to the requirements of each different client, within different industries. Here is a quick overview of some of the projects we have done: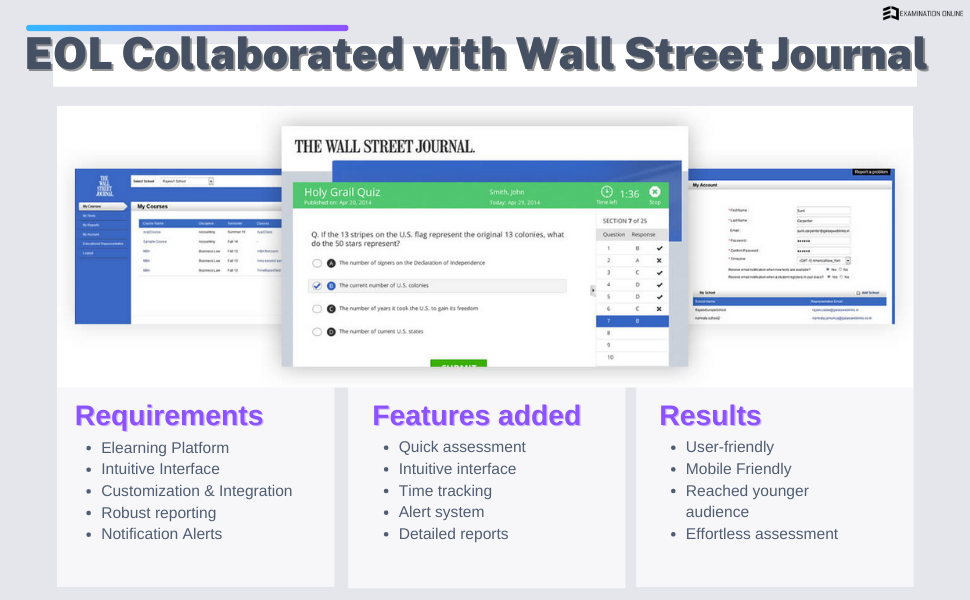 We collaborated with Wall Street Journal (WSJ) to develop a customised assessment portal targeting younger university/college students. The objective was to encourage reading comprehension skills of students across various disciplines (economics, finance, M&A, etc) by creating an assessment portal based on various news articles published on the WSJ. The mobile-friendly solution had several unique features integrating select WSJ articles with students across various disciplines and universities/colleges. These included alert notifications, time tracking, instant scoring, detailed reports, and many more.

We have also developed a tech platform called Techielingo, that is specifically designed for IT companies aiming to enhance communication skills of its employees. The fast-paced growth in the offshore outsourcing model has resulted in several IT companies struggling with employees lacking client communication skills. Techielingo addresses this problem by providing a daily nudge of practical questions to the employees so as to ignite the need to learn English and improve on their communication skills.
Anand Damani
CEO, Examination Online
P.S. Can we send you an email?
Once a week or so we send an email with our best content. We never bug you; we just send you our latest piece of content: