Maximizing Effectiveness of Training with elearning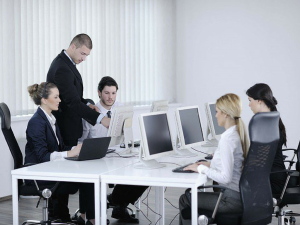 Each year a significant chunk of corporate budgets gets sliced for employee training with an aim of filling the skill gap to let employee perform well and fit in shoes of job requirements. Training programs now have become a prerequisite for employers of all sizes be it large, mid or small level.
They hire full time trainers and invests a sizeable amount, organize and pay for all employees on classes, conferences and continuing education programs. But not all employers can afford to do so, as it all turns out to be quite an expensive affair especially for small or growing companies.
Thanks to the burgeoning internet trends that such training resources are all easily accessible now across individuals and organizations. The easy availability of content on all possible topics under the sun has led to incorporation of elearning in company's employee training programs in various ways.
Planning for Corporate Training program
With a systematic and formal approach approach in mind you might consider getting LMS or Learning Management System Software application for the organization, as it precisely answers most these concerns efficiently and effectively.
Getting started with elearning initiatives requires an exhaustive planning for:
Scale of operations

Topics, areas to be covered

Levels of training program

Measures to track progress and

Implementation of such programs.
The elearning edge
Having an elearning program blended for the trainings make you score high on:
Convenience

Flexibility

Reach

Reporting

Cost effectiveness

Accessibility
LMS takeaways to look for:
Once you've decided the LMS way for internal trainings, next may come across the several options in the market available. But to get zeroed on one of them, you may find these tips and tricks handy for assessment:
Responsiveness: Each one of us absorbs instructions, information at a different rate and finds it convenient to access it differently. Some employees may be comfortable on desktops while may find smartphones more appealing. Offering accessibility options leads to better absorption, retention and deliverance. Hence the LMS must be responsive to fit in the various modes to reach the audience conveniently.
Navigation: For a better adoption and encouraged usage the LMS must be bundled with outstanding navigation, enhanced UX/UX. The entire experience must be so thoughtfully done that the usability just becomes effortless for employees and never intimidates.     
Assessment: Any training or program must be followed by realistic assessment to ensure that it goes down well by the learners. Mere clicking through the program does not guarantee the absorption. LMS must assessment in multiple formats like multiple choice or simple questionnaire or true/ false.
Reporting: Performance measurements remains a key for any LMS. Mapping the programs undergone by each participant, tracking overall performances and such relevant details is crucial for the administrator to track and assess how the entire process is progressing. An accurate and custom reporting format must be one of the prime criteria while deciding technology partner.
Apart from the factors quoted above there remains some other as well to sigh upon. These may include the cost, services offered, scalability and possibility of updations.
Employees First
Fostering the learning culture is not only about looping a good technology vendor for power packed LMS. It goes beyond to the level of top management level where they need to exhibit enthusiasm for e-learning, so that others may also follow.
A step further, feedbacks and reviews must be solicited from the learners in various ways to encourage learners about the entire process and do corrections wherever required. Create the entire process so engaging and fun filled that learners forget that it is about the learning and development.
P.S. Can we send you an email?
Once a week or so we send an email with our best content. We never bug you; we just send you our latest piece of content: