Rapid Prototyping in Instructional Designing| Types & tools you can use
Rapid Prototyping is to Instructional Design what architecture is to civil construction. You cannot start the construction of a property without designing a blueprint first.
Prototyping can prove to be a great asset if you want to communicate new ideas or showcase your proficiency to prospects. Rapid prototyping is a faster cycle of building, reviewing, refining, and iterating.
The pace of Rapid prototyping depends on the type of method that is being employed to build a prototype. You can use one of these three methods according to your comfort and designing needs:
1. Sketching and Paper prototyping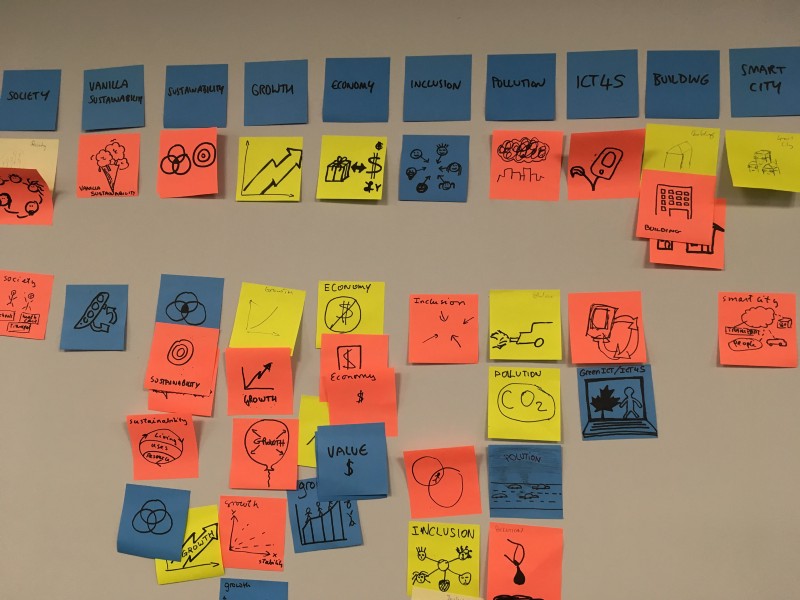 Sketching is the fundamental part of design process. You can use sketches to build wireframes and outline steps in user flow.
In paper prototyping individual elements of a design or interaction is drawn and cut out in pieces. You can pick and move these pieces to adjust flows and simulate interactions.
2. Digital prototyping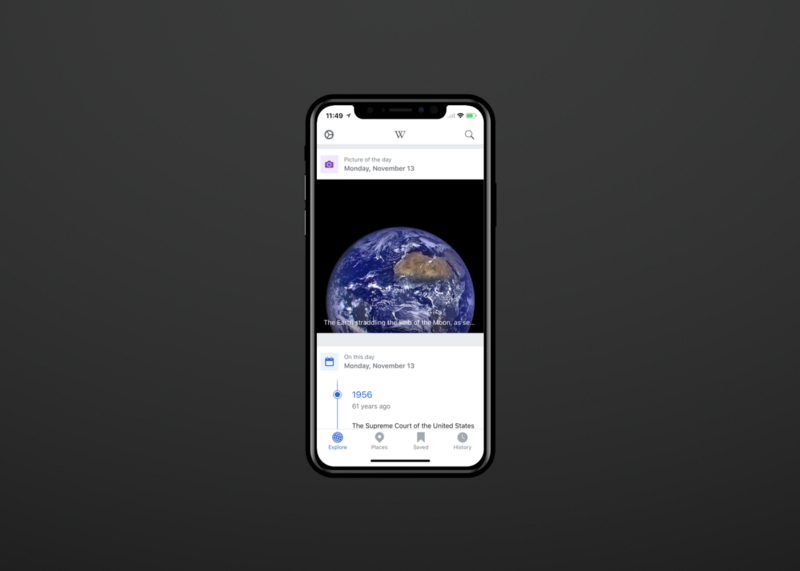 If you don't like sketching then you can make your prototypes digitally with pre-built elements and handy designing tools. Digital prototyping with its interactive elements can help you better explain abstract ideas.
Digital prototypes are convenient when you're presenting them to the stakeholders for validation.
3. Native prototyping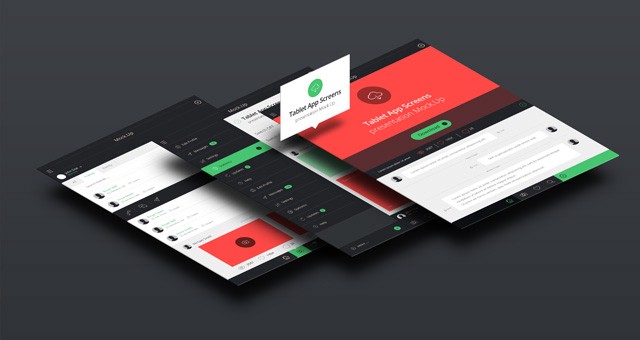 This is the advanced version of the digital prototyping because it includes coding and working with real devices, data, and people. In native prototyping you explore technology for compatibility with device hardware. Native prototyping is a good way to full proof your idea before jumping to full fledged development.
Perks of Rapid Prototyping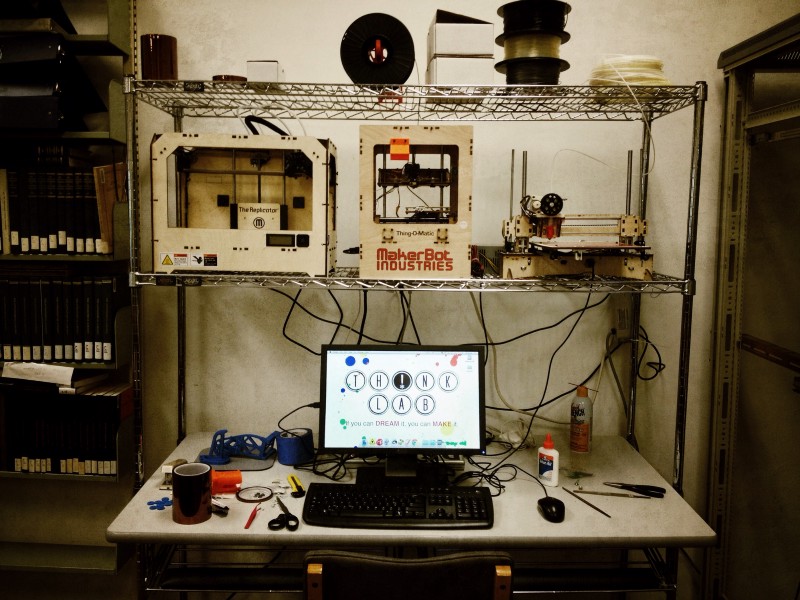 The benefits of the rapid prototyping can be understood via the most popular form of rapid prototyping i.e 3D printing. 3D printers are a nifty invention for quickly prototyping an abstract idea that is unexplainable or experimental.
Same is the case with instructional design. There are abstract ideas & there are ideas that are too risky to implement without a scale model. Prototyping is good for checking feasibility.
Better feedback from users and stakeholders
You can get better and useful feedback with prototypes. Users and stakeholders can give their honest inputs on the design and interactivity in the initial phase of the design. Early feedback will save the efforts of rebuilding in the later phase of designing.
A/B testing for quicker design decisions
There will always be a plenty of great ideas when you're working with a team. Without vision, these ideas will be useless. Rapid prototyping helps you put multiple ideas to test. You can see how these ideas will look as a final product and take better decisions.
Room for improvement
Iterations are easier if they are done before designing begins. Rapid prototyping assembles every element you need into a scale model. Having the final product in front of you can help you see what's extra and what's missing.
Refine user flow
Look and feel of a page is a secondary thing when you're designing a prototype. User flow plays a more important role in instructional design.
Based on your requirements and needs of the project, two types of rapid prototypes can be made. You can build low fidelity mockups for the projects that are simple and high fidelity mockups for complex designs.
Low Fidelity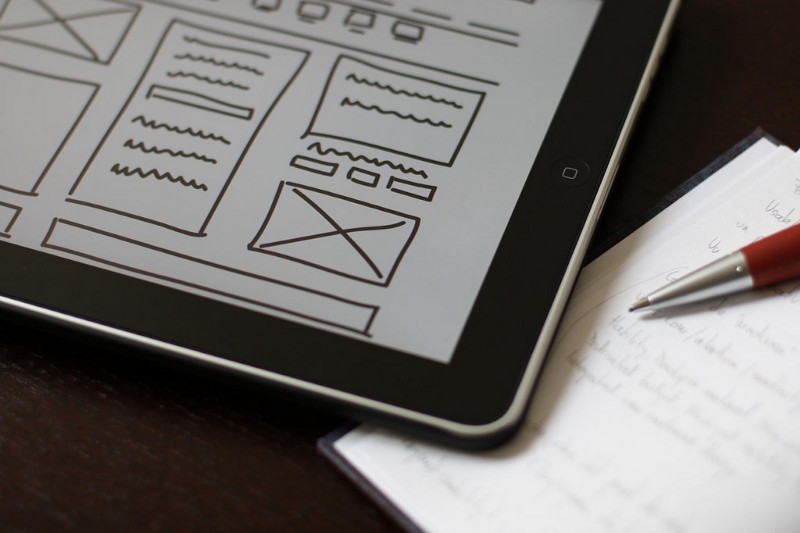 You can make low fidelity mockups with simple layout and user flow. Learning curve and license fee are the only differentiating factors so it only depends on what type of mockup you want to make. Some prototyping tools are only equipped with necessary elements to create a wireframe. Here're few such prototyping tools:
Pencil project
Pencil project is an open source GUI prototyping tool that lets you create low-fi prototypes. It works on Linux, Windows, Mac and web browser as well. It comes with built-in shapes & collections for drawing different types of UIs ranging from desktop to mobile platforms. Pencil Project is a great tool to create wireframes of small projects for free.
You can find them on Facebook and Twitter.
Balsamiq
Balsamiq is the best low-fi prototyping tool there is. It lets you design quick and basic interactions. It comes with 500 pre-built icons and items which help you make wireframes that look like hi-fi wireframes. Using Balsamiq, you can create prototypes for web, iOS, and android.
You can find them on Facebook and Twitter.
Pop
A low-fi prototyping tool that looks like it is made for creating hi-fi mockups. Pop allows you to use images and sketches to turn your idea into low-fi mockups. The prototypes can be accessed on any device. Pop is also equipped with collaboration tools which lets you get feedback with user testing.
You can find them on Facebook and Twitter.
Mockplus
The WYSIWYG interface of Mockplus is pretty neat. It comes with a library of 3000 icons and 200 components which lets you design beautiful prototypes within a few minutes. It is also equipped with features like pop-up panel, stack panel, scroll Box, sliding drawer and image carousel which enable you create full interactions faster and easier.
You can find them on Facebook and Twitter.
High Fidelity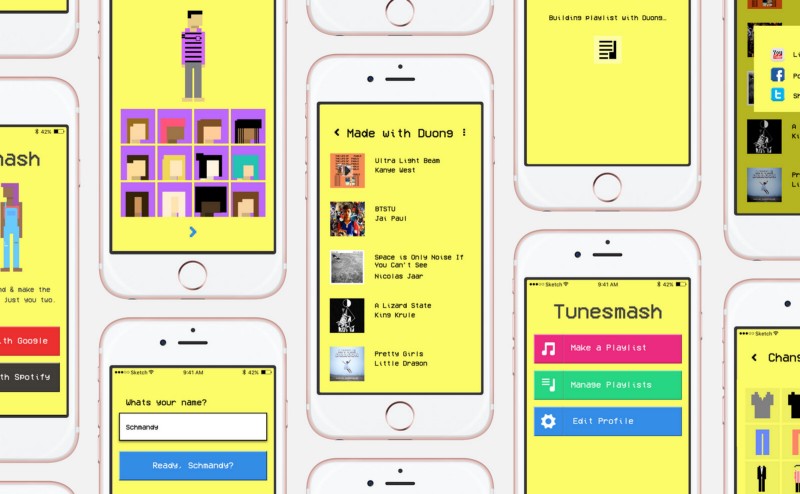 A high fidelity prototype is meant to have intricate details. The tools that are used to build hi-fi prototypes are feature-rich and capable of creating mockups that look like the finished product. You can even simulate interactivity and transitions in hi-fi prototypes.
Finely detailed prototypes are not easy to make and take a lot of time. Hence it is only recommended for complex projects.
Principle
Principle is a Mac exclusive high fidelity prototyping tool. It lets you create intuitive interactions, transitions, and animations. You can design interfaces in Sketch and continue working on them in Principle with a single click import functionality.
You can find them on Twitter.
Framer
Framer is the most popular designing and prototyping tool. It comes packed with a ton of features. Framer X has a short learning curve. It gives you end-product like design layouts, drawing, components, and interactions.
You can find them on Facebook and Twitter.
Flinto
You don't have to be proficient in programming to design fluid interfaces and transitions. Flinto lets you animate design elements, add sound effects, and use gesture control to navigate through your prototype. This app is great for rapid prototyping but is only available on Mac.
You can find them on Facebook and Twitter.
InVision
InVision is another popular choice and our favourite hi-fi rapid prototyping tool on the list. It lets you design functional mockups in a short period of time. You can design, collaborate, and test within the app to create impressive prototypes. It is a very reliable tool to make enterprise level mockups.
You can find them on Facebook and Twitter.
Form
Form uses a material design to create native prototypes. You can use it for advanced prototyping. While prototyping with Form, you get to work with real devices, data and users. When you're prototyping natively, you have to design and work with code too. Form with its feature packed library lets you do that.
You can find them on Twitter.
Understanding learning behaviours of a huge population makes instruction design a very complicated process. Designing intuitive courses for them is a significant feat.
The process is cumbersome. Going back and redesigning the base of a course is very impractical. So we like to discuss our ideas with our stakeholders and users to validate our designs with prototypes.
One of the major benefits of rapid prototyping is that you can filter all the bad ideas from a number of mockups in the initial stage only.
Years of collaborations with instructional designers has taught us that it's not an easy task to get in your learner's mind and serve them what they need to learn and how to learn.
We would love to know your experiences with instructional design. Also, what is your favorite tool? Connect with us here.
P.S. Can we send you an email?
Once a week or so we send an email with our best content. We never bug you; we just send you our latest piece of content: